There's a lot to consider when picking a 4G mobile network - coverage, speed, value and more besides, and none of it really matters if you don't get a signal where you live or work.
So before jumping in with a network it's best to weigh up all the pros and cons, and we've just made that a whole lot easier, by laying them out for you, highlighting which is the best network across a number of categories.
Network Coverage
Network Coverage

| Network | 4G/3G Population Coverage | Check Coverage |
| --- | --- | --- |
| EE | >99% / 98% | |
| Three | 99.8% / 98.7% | |
| O2 | 99% / 99% | |
| Vodafone | 99% / 99% | |
For a long time EE was well in the lead when it came to 4G coverage, but as you can see in the chart above all of the networks now have almost complete population coverage.
It's hard to say for sure which networks are doing best here, as they don't update their figures at the same time, so some will be more dated than others, but the good news is that whatever network you're on there should be widespread 4G coverage.
However, we suspect that EE still has the greatest coverage overall, since it's unlikely that it will have totally lost its lead. Its population coverage may be similar to rivals but its geographic coverage is probably greater.
Of course it was also the first to launch 5G and while that's even harder to get a precise picture of in terms of coverage, it's likely in the lead there too, with Vodafone and O2 nipping at its heels, while Three trails.
Network Speeds
Standard 4G is around five times faster than 3G and all the networks offer that, but some go above and beyond with faster services such as LTE-A, and that's before we get to 5G, which we'll cover further down.
In most tests, including ones by OpenSignal and Speedtest, EE has been found to have the highest average speeds in cities UK-wide. That's not really surprising, especially when you consider that all its 4G plans top out at a minimum of 60Mbps (which used to be labelled as double-speed) and that it even offers 90Mbps LTE-Advanced (marketed as 4G+) in some cities. You can even now go beyond 4G on EE, as the network is the first to offer a 5G service, which is even faster.
OpenSignal – Mobile Networks Update, October 2019

| | | |
| --- | --- | --- |
| Network | 4G download speeds (Mbps) | 4G latency (ms) |
| EE | 33.7 | 37.3 |
| Three | 21.6 | 46.3 |
| Vodafone | 25.1 | 39.4 |
| O2 | 16.9 | 37.4 |
Vodafone and Three also offer LTE-A / 4G+ services, but as with EE they're not available everywhere (they're mostly found in major cities), and as the chart above shows, these networks overall 4G speeds aren't a match for EE's, while O2's trail far behind.
Of course, the networks are also starting to launch 5G services, though these aren't widely available either at the time of writing. There isn't a huge amount of data about 5G speeds yet either, but across all networks they're likely to average 150-250Mbps, with peak speeds potentially exceeding 1Gbps.
Ultimately all the networks are fast, but right now - thanks to its 4G speed and 5G coverage advantage - EE is the best network for speed.
Data limits
UK Networks Maximum Data Allowances

| Operator | Max data | Roaming |
| --- | --- | --- |
| Three | Unlimited | 20GB |
| Vodafone | Unlimited | 25GB |
| O2 | Unlimited | 20GB |
| EE | Unlimited | 15GB |
For a long time Three was the clear winner in this category, as it was the only major UK network to offer unlimited data. Now though, its rivals have all started matching it. They also are all around the same level for roaming limits.
However, Vodafone has a slight edge there, and for that reason alone it's our winner here – just be aware that Vodafone offers Unlimited Lite, Unlimited, and Unlimited Max plans, all of which offer different speeds, so don't get caught out.
It's also worth noting that while O2 has a fair use limit of 20GB when roaming on an unlimited data plan, that limit doesn't seem to apply on other plans – which can reach up to 100GB.
Tethering
Network Tethering Allowances

| Network | Pay Monthly | SIM Only | Pay As You Go |
| --- | --- | --- | --- |
| Three | Unlimited | Unlimited | Unlimited |
| Vodafone | Unlimited | Unlimited | 60GB |
| O2 | 650GB | 650GB | 20GB |
| EE | 1000GB | 1000GB | 20GB |
Three is the only major UK network to offer unlimited data for tethering on all plan types. Vodafone comes close, but the most data you can get in a Pay As You Go pack is 60GB.
O2 and EE meanwhile have fair use policies for tethering with unlimited data, though at 650GB and 1000GB respectively they're unlikely to be an issue.
VoLTE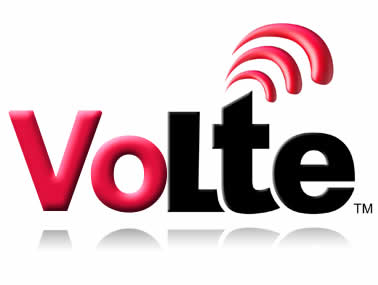 EE, Vodafone, Three and O2 all offer a VoLTE service, which lets you make calls over a 4G network, which in turn allows you to use your phone in more places and also offers superior audio quality.
Three was the first to launch a VoLTE service, and dubbed it 4G Super-Voice. It's available across most of the UK and while you can't yet use it on every handset, its availability is growing.
EE's VoLTE service is called 4G Calling and is available everywhere that you can get an EE 4G signal, though as with Three it's not available on every handset.
Vodafone's service is also called 4G Calling and is available in 4G areas. As with EE and Three, it's only available on select handsets, but there's a reasonable selection.
O2 also calls its VoLTE service 4G Calling, though its availability seems more limited than on some networks – this is hard to be sure about, but it doesn't appear to be available everywhere that 4G is, which VoLTE seemingly is on some networks. And as with rivals it's not compatible with every phone. Having said that, it arguably has support for more popular handsets than rival networks.
Overall there's little to choose between the networks when it comes to VoLTE, but we'd give EE the edge, as it seemingly has better VoLTE coverage than O2 and a more up to date selection of compatible handsets than Vodafone or Three.
Business
All of the major UK mobile networks have business tariffs and services and they all come with extra features to help them stand out. For example, Three gives you free subscriptions to WeWork, Wix and FreshBooks, with EE you can get a dedicated account manager, and O2 puts a focus on collaboration tools.
These networks also support businesses of most sizes, so it largely comes down to personal preference as to which is best.
So this category is close. Ultimately though EE edges the win as the best network for business use due to its coverage, which we've rated elsewhere but which is even more vital for business users, who rely on 4G to work wherever they are.
Added extras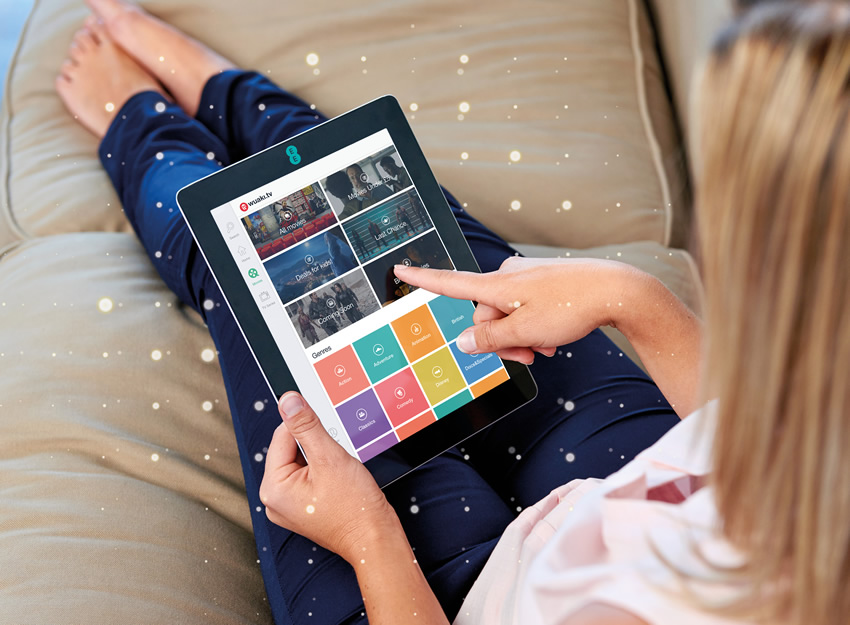 Each of the networks has its own ways to try and draw in customers and some rely heavily on extras above and beyond your phone contract. Vodafone has some of the most appealing extras, with Spotify Premium, Now TV Entertainment, Amazon Prime Video or Sky Sports Mobile TV subscriptions included on a variety of its plans.
Given that many people have and can make use of music, TV or sports subscriptions, at least one of those is bound to be a great extra for almost anyone.
Three takes a different but equally valid approach, by letting you stream content from Netflix, Apple Music, Deezer, TVPlayer, Snapchat and SoundCloud without it coming out of your data allowance on certain plans.
EE meanwhile gives you a free six-month subscription to Apple Music and MTV Play – that's not as long as the subscriptions you can get on Vodafone, but you can choose both. Some plans additionally come with three months of BT Sport access.
On some plans you can also access 'Swappable Benefits', which let you choose one or more benefits from a selection including EE's Roam Further service, a Video Data Pass, a Music Data Pass, a Gamer's Data Pass, Amazon Prime Video, and BT Sport, and swap between the benefits whenever you want.
O2's extras include various exclusive deals, offers and early ticket sales through O2 Priority, as well as access to over 16,000 Wi-Fi hotspots across the UK.
All of these networks offer some nice extras then, but – due to its extras lasting the life of the contract and being high-value - we'd give Vodafone the edge.