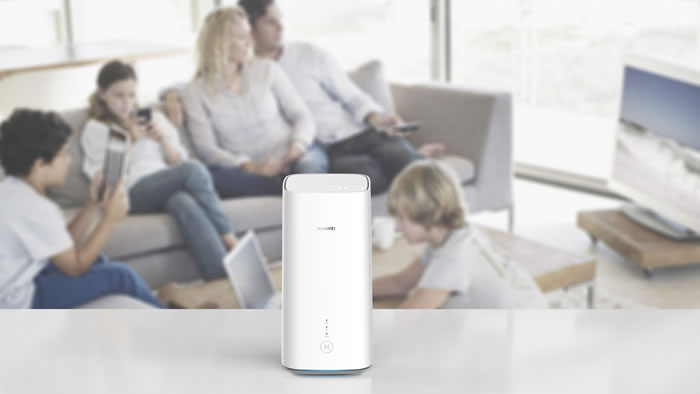 If you're looking for a home broadband solution then you're not limited to wired options – you could also go for 4G home broadband, which has a number of advantages, not least being how quick and easy it is to get set up.
But the bigger decision then is which 4G router to go with. We're here to help – below we'll run you through the very best 4G routers available on UK networks, along with other options you might want to consider.
The best 4G routers
The following routers are the best 4G ones that are currently available from any network in our opinion.
ZTE MF286D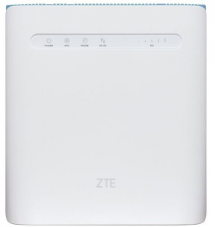 The ZTE MF286D is available on Three as the Three 4G Hub, which is what you'll get when you take out Three 4G Broadband, and it's one of the very best 4G routers you can get.
It's a Cat 12/13 device, with download speeds of up to 600Mbps and upload speeds of up to 150Mbps. But as with any 4G device your actual speeds will depend more on your network and coverage, and are unlikely to be that high.
Still, it's certainly one of the fastest 4G routers, and it also benefits from a generous four Ethernet ports for wired connections (recommended for gaming), plus two antenna sockets and support for up to 64 connected devices at once, which is more than almost any home should need. In all the Three 4G Hub is one of the most full-featured 4G routers you'll find.
Alcatel D412C57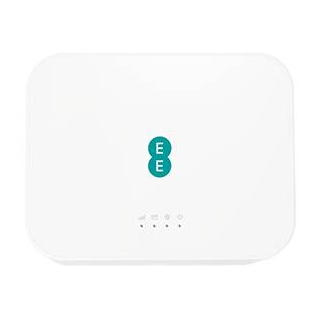 The Alcatel D412C57 is sold on EE as the EE Smart 4G Hub. It's EE's latest 4G home broadband router at the time of writing, and it supports a highly respectable 64 simultaneous connections, across a 30-metre Wi-Fi range.
With Ethernet ports as well for wired connections, this sleek white box should be all the router you need. EE is keeping quiet on what the maximum speeds offered by it are, but the network claims it offers average download speeds of 30Mbps on a 100GB plan, and 40Mbps on 300GB and unlimited plans.
Huawei B818-263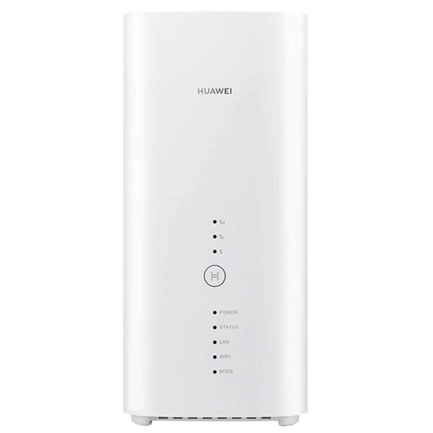 The Huawei B818-263 is sold by Vodafone as the Vodafone GigaCube 4G. Vodafone has sold a GigaCube for a long time, but more recently it's quietly upgraded the hardware without changing the name, making for a significantly more exciting device.
The Huawei B818-263 is theoretically capable of download speeds of up to 1.6Gbps – which is both more than you'll get in the real world, and more than most 4G routers are even theoretically able to reach.
So it's ahead of the game in terms of speeds, and competitive in other areas, with support for 64 simultaneous device connections.
TP-Link Archer MR600 V2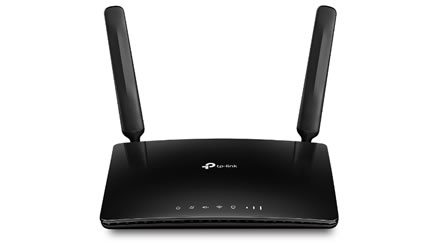 Like most router names, the TP-Link Archer MR600 V2 is a mouthful, but it's the router that National Broadband use for 4G plans, so it's notable for that reason, as they're a key supplier of 4G broadband in rural areas. Though they much more simply call it the 4G WiFi Router. Being offered by National Broadband wouldn't on its own get it a place in this list though – it also has to be good, and luckily it is.
The TP-Link Archer MR600 V2 is a Cat 6 device offering data speeds of up to 300Mbps (though as ever real-world speeds will depend on your network and location), along with the ability to get up to 64 devices online at once.
It comes with two detachable 4G antennas, supports both 2.4GHz and 5GHz Wi-Fi, and has four Ethernet ports, so there's plenty of scope to plug devices in for a wired connection to the router. It's also compatible with TP-Link's OneMesh products, which means you can use it as part of a mesh network if you buy into the manufacturer's ecosystem.
What about 5G routers?
If you want even better speeds (and have 5G coverage in your home) then you should consider one of the best 5G routers instead. These are available from a similar selection of networks, including Three, EE, Vodafone, and National Broadband.