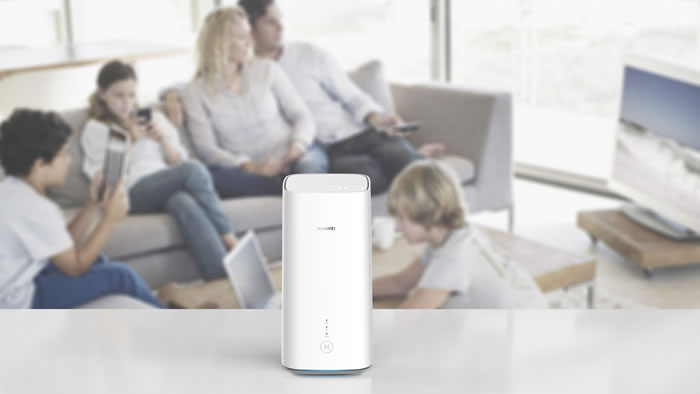 If you're looking for a home broadband solution then you're not limited to wired options – you could also go for 4G home broadband, which has a number of advantages, not least being how quick and easy it is to get set up.
But the bigger decision then is which 4G router to go with. We're here to help – below we'll run you through the very best 4G routers available on UK networks, along with other options you might want to consider.
And if you're lucky enough to have a 5G signal at home then we've got you covered there too, with a section on 5G home broadband routers further down.
The best 4G routers
The following routers are the best available from any network in our opinion. That said, they won't necessarily suit everyone, so we've also included some 5G routers for those looking for even better performance.
Huawei HomeFi Plus (B535)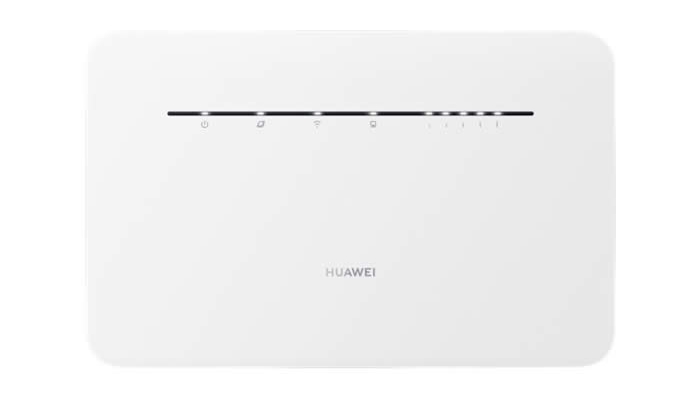 The Huawei HomeFi Plus (also known as the Huawei B535 WebBox) is available on Three and it's one of the very best 4G routers you can get.
It's a Cat 7 device, with download speeds of up to 300Mbps and upload speeds of up to 100Mbps – though as with any 4G device your actual speeds will depend more on your network and coverage, and are unlikely to be that high.
Still, it's certainly one of the fastest 4G routers, and it also benefits from a generous four ethernet ports for wired connections (recommended for gaming), plus two antenna sockets and support for up to 64 connected devices at once, which is more than any home should need. In all the Huawei HomeFi Plus is one of the most full-featured 4G routers you'll find.
4GEE Home Router 2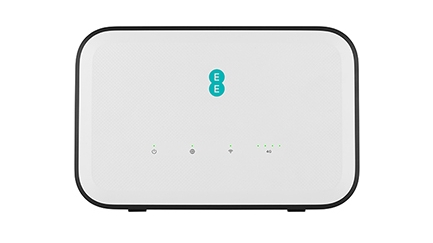 The 4GEE Home Router 2 is offered on EE and while it isn't quite as good as the HomeFi Plus, it comes very close.
For a start, it matches that router for the most important thing – speed, as it too is a Cat 7 device, with 4G download speeds of up to 300Mbps and upload speeds of up to 100Mbps. And EE's 4G network is typically faster than rivals anyway, so there's a good chance it will actually get faster than the HomeFi Plus on Three – though this will depend on coverage in your home.
The 4GEE Home Router 2 also supports up to 64 simultaneous connections and has two SMA antenna sockets for connecting an external antenna to boost performance, but where it doesn't quite match the HomeFi Plus is in the number of ethernet ports (recommended for gaming) it has, namely two. For most people that won't matter, but it means we'd say the HomeFi Plus is marginally better.
Other options
The following 4G routers aren't generally as good as the ones above, but they're still worth considering if they fit your requirements.
Vodafone GigaCube
The Vodafone GigaCube is Vodafone's 4G router and it's one of the more basic options, but still worth looking into if you specifically want to be on Vodafone.
It has Cat 6 speeds, meaning download speeds of up to 300Mbps, which is a match for rivals, but slower upload speeds of up to 50Mbps. It has two TS9 antenna sockets, but just one ethernet port, and only the ability to get up to 20 devices online at once.
In most homes none of this will really be an issue, but if you have a lot of connected devices or need multiple wired connections, it's worth noting the limitations here.
Huawei AI Cube
The Huawei AI Cube is another 4G router available from Three, and while we can't quite recommend it as highly as the HomeFi Plus overall, it does have some unusual things going for it, namely the fact that it also has an Amazon Alexa-powered smart speaker built into it.
This allows it to work like an Amazon Echo – so you can control your smart home devices with your voice, listen to music on it, and get news and other information.
So if you want a smart speaker and a 4G router all in one (perhaps to save money or space) then this is a good option, especially as it can also get up to 64 devices connected to the internet at once and offers download speeds of up to 300Mbps.
However, its maximum upload speeds are just 50Mbps, and it has just one ethernet port, and no external antenna sockets.
The best 5G routers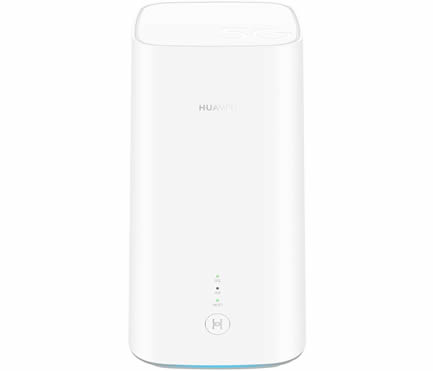 If you have 5G in your home or are simply planning ahead for when you do, then it's definitely worth considering a 5G router rather than a 4G one. And choosing one should be simple, since at the time of writing most 5G routers are the same.
There's the 5G Vodafone GigaCube, the 5GEE Home router from EE, and Three's 5G Home router, all of which are actually just rebranded versions of the Huawei 5G CPE Pro.
This is an impressive device, capable of 5G speeds that are far higher than any you're currently going to get in the real world – it theoretically supports download speeds of up to 2,330Mbps, so even once the UK's 5G networks improve, this thing will be able to keep up, and even now it's potentially faster than most fibre broadband services.
Actual speeds will depend on the network and coverage, but average speeds are likely to be in the 100-250Mbps range at the time of writing, with peak speeds potentially exceeding 1.5Gbps. Latency is also lower on 5G, which pings coming around 35ms compared to around 50ms on the latest 4G routers.
The Huawei 5G CPE Pro can also get up to 64 devices online at once, plus it has two Gigabit ethernet ports for wired connections.