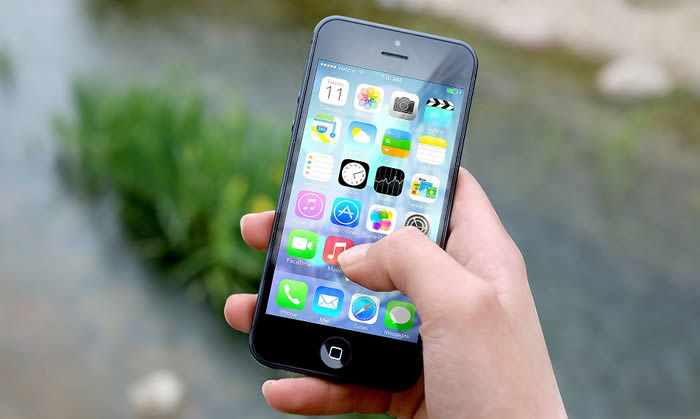 A PAC code is a 'Porting Authorisation Code' – a nine-digit code that allows you to move your number to another mobile network. So it's something that you'll need if you're changing network but don't want to change your number.
Once you've got your PAC code you simply give it to the network you're moving to (generally by filling in an online form) and they handle the rest – communicating the move with your old network and getting your number transferred, often by the next working day.
But how do you actually get your PAC code in the first place? Read on to find out.
How to get a PAC code from your network
Getting a PAC code from your network is easy. As of July 2019, all you have to do – no matter what network you're requesting the code from – is text 'PAC' to 65075, using the number that you want to keep.
This is free to do, you'll get a reply almost instantly, and as well as your code you'll also get other important information, such as whether you'll currently have to pay a fee to change network (which you might if you're still in contract).
This isn't the only way to request the code though, as many networks also let you call them or request the code online. These methods are listed in the chart below.
Whatever the method of requesting it, make sure you do so before closing your account with the network in question. Also be aware that the code only lasts 30 days, so if you don't give it to your new network in that time frame, you'll have to request another one.
Note also that you may have to supply some account or identity information, so make sure you have things like your account number to hand. You should also make sure you're out of contract when you do this, otherwise you may have to pay an early exit fee.
Other ways to request a PAC Code

| | |
| --- | --- |
| EE | Call 150 from your EE phone or 07953 966 250 from any other phone, or select 'Leave EE' on your Account Settings page. |
| Three | Call 333 from your Three phone or 0333 338 1001 from any other phone. |
| O2 | Call 202 from your O2 phone or 07860 980 202 from any other phone. |
| Vodafone | Call 191 from your Vodafone phone or head to 'Account Settings > Mobile Switching. |
| BT Mobile | Call 0800 800 150 from any phone, or log in to My BT and go to Mobile > Thinking of leaving BT. |
| iD Mobile | Call 7777 from your iD Mobile handset or 0333 003 7777 from any other phone. If you're on a SIM Only plan you can also request your PAC code under 'My plan options' in your account or the iD Mobile app. |
| FreedomPop | Call 011 3887 0823 from any phone or use FreedomPop's contact page. |
| Giffgaff | Request one on Giffgaff's website. |
| Lycamobile | Call 322 on your Lycamobile handset or 0207 132 0322 from any other handset. |
| Plusnet Mobile | Dial 500 on your Plusnet handset or 0800 079 1133 from any phone. You can also request it online. |
| Sky Mobile | Call Sky Mobile on 03300 412 524 from any phone. |
| Voxi | Call Voxi on 0808 004 5205 from any phone, or contact Voxi online. |
| Ctrl Mobile | Ctrl Mobile doesn't have a customer service number. Instead you'll have to fill in a contact form. |
| Smarty Mobile | You can request a PAC code through the 'Account Settings' section of your account on Smarty's website. Alternatively, you can either email Smarty at team@smarty.co.uk or use web chat and request a call-back. |
| Tesco Mobile | Call 4455 from your Tesco Mobile phone or go to 'My Account.' |
| Virgin Mobile | Call 789 from your Virgin Mobile phone or 0345 6000 789 from any other phone. |
| Lebara Mobile | Fill in this form. |
| Asda Mobile | Call 2732 from your Asda Mobile phone or 0800 079 2732 from any other phone. |