The 5GEE Router 2021 is EE's replacement to the 5GEE Home Router, though oddly the company is calling it the 'first' 5GEE home router.
It's designed to bring 5G internet to your home, so you can get all of your gadgets online at the same speeds as EE's mobile network offers. Of course, whether that's better or worse than the speeds you'd get with conventional broadband depends on a number of factors, which we'll look at below.
We'll also look at how the 5GEE Router 2021 compares to the old model and to rival devices, and ultimately decide whether it's worth buying.
Design
The 5GEE Router 2021 is essentially a white rectangle, though it curves inwards towards the top. The top and bottom edges are black, providing a nice contrast with the white, and there are also indicator lights on the top, an EE logo on the front, and the various ports hidden around the back.
It's ultimately got quite a similar look to the old model, except that one was almost all white, so the contrast you get here with the black makes it slightly more stylish and eye-catching.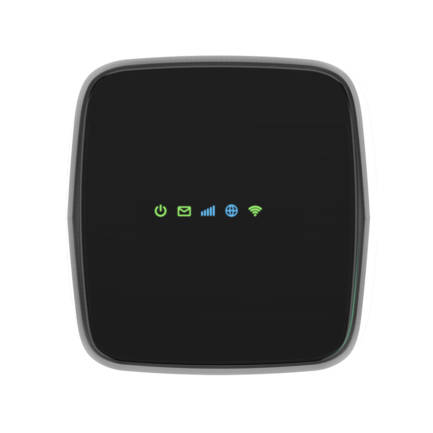 Incidentally, the Three 5G Hub and the Vodafone GigaCube 5G (the 5GEE Router 2021's main rivals) are both the same core hardware as the old 5GEE Home Router – they're all rebranded Huawei 5G CPE Pro routers, and are all therefore slightly less stylish than the 5GEE Router 2021 in our opinion, though that's subjective.
EE's is however a larger device at 227 x 133 x 133mm, so if space is an issue that's something to consider. Given how tall this is it won't fit on all shelves, for example – though ideally you want lots of space around a router anyway, so shelves aren't often the best home for them.
Setup
As with all 5G routers, setup here is quite straightforward, and certainly easier than calling out an engineer for conventional broadband. There's none of that here, just plug the 5GEE Router 2021 in, switch it on, and follow the simple instructions on the included quick start guide.
The advantage to this simplicity means almost anyone should be able to get it working without much trouble, and you can be up and running within minutes of your router arriving, so it's a slick, seamless process.
There's also no need for a landline here, which both simplifies things and could reduce your costs if you choose to ditch your landline as a result.
Performance and speeds
EE doesn't state what the maximum speed available on the 5GEE Router 2021 is, but it does say that you can expect average speeds of 150Mbps.
Actual speeds will be largely dependent on the state of EE's network in your area. Obviously if there's no 5G coverage reaching your home then you'll be limited to 4G, and triple-digit speeds will likely be out of reach.
If you have strong 5G coverage though, then speeds significantly higher than 150Mbps shouldn't be unrealistic, as those are quite conservative speeds by 5G standards. There will be other factors though, such as how well the signal penetrates the walls of your home, how far you are from a mast, and whether there are other obstacles for the signal.
For what it's worth this appears to be a rebranded Zyxel NR5103 (though EE hasn't confirmed as much). In which case, it might theoretically be capable of speeds of up to 4.67Gbps, though that's well beyond what you'd get on any UK mobile network at the moment, so EE's 150Mbps figure is a more useful one to look at.
Features and software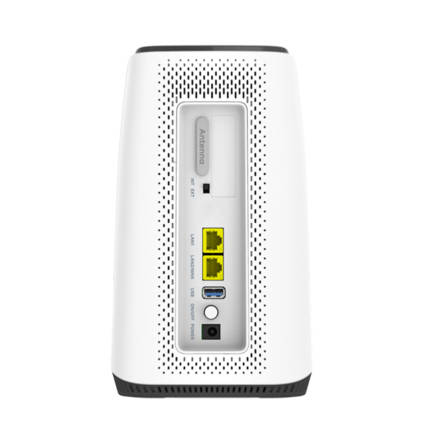 The 5GEE Router 2021 can get up to 64 devices connected to the internet at once, which is a fairly standard figure for 5G routers but still a good one, as we doubt many people need more than that.
It's got a 30-metre Wi-Fi range, and it also has both two Ethernet ports (for wired connections) and external antenna ports, which can be useful for boosting your signal if it's not already good enough.
It can also smartly switch automatically between 5G and 4G, depending on signal strength, though in most cases you'll probably be leaving this in one place and ideally getting 5G all the time. Finally, the 5GEE Router 2021 supports 802.11a/b/g/n/ac/ax Wi-Fi.
Alternatives
There aren't really any alternative options on EE. There's the 5GEE WiFi, but this is a battery-powered device, so it's designed to be taken with you when you're away from Wi-Fi and sockets. It's more compact as you'd expect being a portable device, and the specs are largely similar, including the same advertised average speeds, though you only get one Ethernet port here.
If you're open to other networks, then there's the Three 5G Hub and the Vodafone GigaCube 5G. As we noted elsewhere these are both the same device – a rebadged Huawei 5G CPE Pro, and they're also the same as the now-discontinued 5GEE Home Router.
So how do they differ to the 5GEE Router 2021? Well, not in very many ways. They're slightly smaller and arguably slightly less stylish as mentioned above, but they have the same number of Ethernet ports, support the same number of simultaneous connections, and are likely to offer the same average speeds.
Though if the 5GEE Router 2021 really is the Zyxel NR5103 as it appears to be then its maximum theoretical speeds are a lot higher, topping out at 4.67Gbps rather than 2.33Gbps.
So EE's latest router likely has a slight edge, but they're similar enough that you should mostly decide based on which network has the best 5G performance near you, and which plans look most appealing.
Of course the other option is conventional fibre broadband. Whether this is better or worse will depend on the speeds of fibre available in your area, and whether you have a good 5G signal.
At the top end of fibre there are things like Virgin Gig1, which advertises average speeds of 1,130Mbps, which is far higher than you're likely to get with the 5GEE Router 2021. However, that's not available to everyone, and there's a high chance your fibre broadband options will average under 100Mbps, in which case EE's alternative could well be better.
Conclusion
The 5GEE Router 2021 appears to just be a small upgrade on the previous model. The change is small enough that we're not entirely sure why EE bothered – perhaps it's because it doesn't want to be selling Huawei gear, given the controversy around the company, or perhaps this new version simply made more financial sense for EE.
Either way, as it's slightly better it's also the best 5G home broadband device you can get on a UK network at the time of writing, but if you have the old model - or a model on a different network - there's not really anything to be jealous about here.
If you want to be on EE specifically then this is a very solid buy (and the only real option) but it's definitely worth considering other networks too, with Three in particular offering better deals, albeit on a marginally worse product.