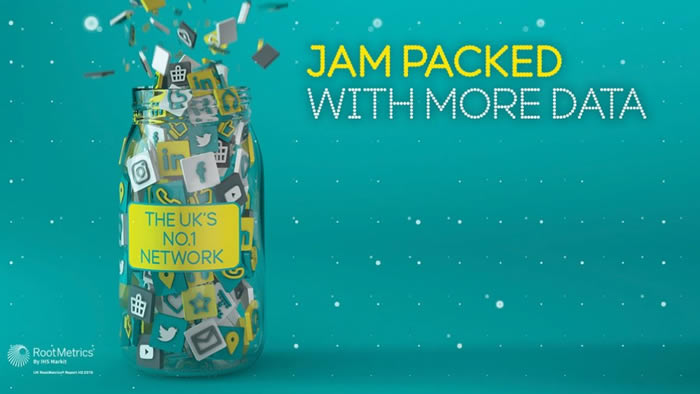 Smartphone tariffs can be expensive, but with pay as you go packs (or bundles) available from as little as £10 on EE they don't have to be, and they become even better value over time, as you can unlock 'Data Boosts'.
So if you're looking to save or have the flexibility of not being locked into a contract then one of these could be for you and we've got all the details of prices, tariffs and terms.
What packs are available and how much do they cost?
EE used to split its pay as you go packs into different categories, but now it has simplified its range by offering just one set of packs, and it has put the focus on data – since that's what most people most rely on these days.
But that's not to say minutes and text have been neglected. In fact, all but one of its packs at the time of writing have unlimited minutes and they all have unlimited texts.
All packs also last 30 days and at the time of writing offer 4G data.
EE Pay As You Go Packs
Pack
Data
Minutes
Texts
£10 Pack
8GB
100
Unlimited
£15 Pack
30GB
Unlimited
Unlimited
£20 Pack
50GB
Unlimited
Unlimited
£30 Pack
100GB
Unlimited
Unlimited
As you can see, there are five different EE Pay As You Go packs available. They all last for 30 days and all come with 4G data. The cheapest costs £10 and gives you 100 minutes, 8GB of data and unlimited texts.
That's not a bad set of allowances, assuming you don't make a lot of calls. But if you do, or you're a heavy data user, then you'll want to move up to one of the pricier packs, all of which give you unlimited minutes and texts, along with upwards of 8GB of data.
The £10 pack will probably be fine for most users, assuming you can make use of Wi-Fi a lot of the time. If not, then the £15 or £20 pack will likely suit, with the £30 pack being a great option for very heavy data users.
What other benefits do they have?
One big benefit of EE's pay as you go packs is that they get better over time, by allowing you to add extra data every three months at no extra cost.
These 'Data Boosts' get better every three months, as they start at 500MB, but after 6 months you'll get 1GB, then it will grow to 1.5GB after 9 months, etc. To qualify for a free boost you need to buy three 30-day packs.
EE's packs also include data rollover, so if you don't use all of your data one month it will roll over to the next one, giving you a second chance to use it (assuming you buy another pack). Note that data only rolls over once, and that data from boosts won't roll over.
How do I buy a pack?
When you buy a new phone or get a new SIM card from EE you'll have the option to pick one of the packs, but if you're an existing customer (and aren't currently tied into a contract) you can grab a pack by logging in to the 'My EE' section of EE's site and clicking 'packs', or by selecting 'packs' in the My EE app, or by texting ALL PACKS to 150.
Once you've bought a pack a new one will automatically be added to your account every 30 days and the cost of the pack will be taken from your credit. If you don't have enough credit for a pack then EE will let you know, and you can either top up to continue benefitting or just switch to spending your remaining credit directly on calls and texts (with data being limited to packs).
Do I need to buy a pack if I'm on pay as you go?
No, you can spend your credit directly if you'd prefer, though you'll need either a pack or an add-on to use data and in most cases packs present better value than paying directly for calls and texts. For reference, EE charges 35p per minute and 15p per text.
What else do I need to know?
EE's pay as you go packs have no contracts, so you can change or remove packs at any time.
EE's pay as you go plans include free roaming in the EU (but not beyond). They don't currently offer 5G data though, despite EE's Pay Monthly and SIM Only plans optionally coming with it.