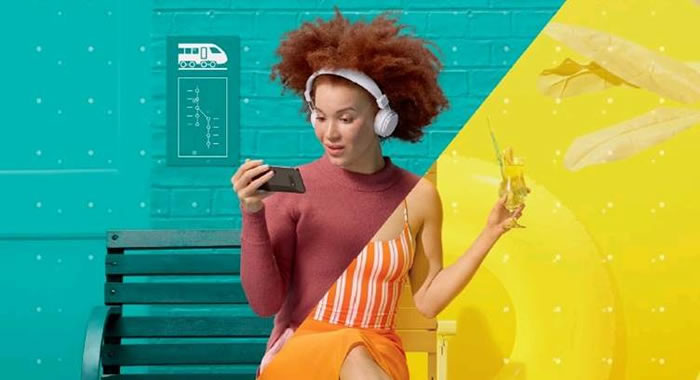 EE knows that not everyone wants the same extras with their phone contract, which is why it has launched a selection of 'Inclusive Extras', previously known as 'Smart Benefits'.
These are extra benefits that you can choose between, with some plans allowing you to select up to three Inclusive Extras.
Below we'll explain exactly what Inclusive Extras are available, how you get them, and how they work.
What are Inclusive Extras?
Inclusive Extras are extra perks available with EE's 'All Rounder' and 'Full Works' plans (which also include other extras such as EE's highest data speeds).
Inclusive Extras include things like a free subscription to Netflix, or the use of unlimited data with a selection of video and music streaming services. When you first take out a compatible plan, you'll be able to choose either one or three of these Inclusive Extras.
There are also Inclusive Extras available on 'Connected Device' plans (meaning a tablet, laptop, or data SIM). The selection here is slightly different though.
What Inclusive Extras are available?
At the time of writing, EE offers the following Inclusive Extras on SIM only and Android handset plans:
There's an Apple Music subscription, a Netflix subscription, an Xbox Game Pass Ultimate Subscription, a Microsoft Office 365 subscription, and a BT Sport subscription.
There's also a Roam Abroad Pass (which lets you roam for free across much of Europe and also in the US, Canada, Mexico, Australia, and New Zealand).
Finally, there's an Entertainment Data Pass, which lets you use an unlimited amount of data for select services without it coming out of your data allowance.
The services in question include music from Apple Music, Deezer, Spotify, and BBC Sounds, and video from Netflix, BT Sport, iPlayer, BritBox, YouTube, YouTube Kids, and Amazon Prime Video, among others.
If you take out an All Rounder plan then you'll be able to select one of the benefits above, while if you take a Full Works Plan for Android then you can select three.
On iPhone, the selection of Inclusive Extras varies a little on an All Rounder plan. You can choose one extra from the following selection: Apple TV Plus, Apple Music, Apple Arcade, BT Sport, Microsoft 365 Personal, a Roam Abroad Pass or an Entertainment Data Pass. Alternatively, for £5 extra per month you can choose Apple One, which includes access to Apple Music, Apple TV Plus, and Apple Arcade, and also gives you 50GB of iCloud Plus storage.
There's also a Full Works Plan for iPhone, which instead of giving you a choice comes with the Roam Abroad Pass and an Apple One subscription.
You can also get Inclusive Extras on some tablet, laptop, and data SIM plans. The selection available there includes Netflix, BT Sport, an Entertainment Data Pass, Roam Abroad, Xbox Game Pass Ultimate, or Microsoft 365 Personal.
How do I get Inclusive Extras?
Inclusive Extras are available as part of EE's All Rounder and Full Works plans, and can be had on both Pay Monthly and SIM Only, as well as with a tablet, a laptop, or a data SIM.
When you take out one of these plans, you'll be asked to select your Inclusive Extras during checkout. Alternatively, you can set them up via the My EE app, or by texting 'Pick' to 150.
Note however that if you take out a plan with unlimited data, you'll only be able to choose between a smaller selection, as the Entertainment Data Pass wouldn't benefit you, and therefore isn't available as an option.
Once you've chosen your Inclusive Extras, EE will send you a message from 150 with the steps needed to get them up and running.
FAQs
How many Inclusive Extras can I have?
At the time of writing, relevant plans mostly come with either one Inclusive Extra or three Inclusive Extras. The number you can get will be clearly listed, with the plans including three benefits costing more. The exception to this is the Full Works for iPhone plan, which comes with two, and you don't get to choose them.
What if I want more extras?
If you want more extras, then many of them are available as paid extras – or you can get them direct from the company that creates them. Apple Music is £10 per month, Apple TV Plus is £5 per month, Apple Arcade is £5 per month, Xbox Game Pass Ultimate is £10 per month, Roam Abroad is £10 per month, and BT Sport Ultimate is £25 per month.
An equivalent Netflix plan meanwhile can be had for £6.99 per month, and Microsoft 365 Personal for £5.99 per month.
If doing this, it's worth making sure you choose one of the most expensive ones (such as Roam Abroad) as your 'free' benefit and pay for the cheaper ones.
Note that BT Sport is so expensive when paid for separately because it includes large screen access when bought this way. If you take it as an Inclusive Extra, you then still have to pay £5 per month for large screen access. For free you can only use it on mobile devices.
How can I see which Inclusive Extras I have active?
Simply head to the 'Plan, Inclusive Extras & Add-ons' section of the My EE app (available from the App Store and Google Play Store). Alternatively you can find out via the My EE account website.
Is there anything else I should know about Inclusive Extras?
Roam Abroad includes a roaming data limit of 50GB or your plan limit, whichever is lower, and the BT Sport app requires a TV licence to use.
Can I swap my extras?
Not on current plans. EE used to offer similar plans with 'Swappable Benefits' which allowed you to change your benefits every 30 days, but if you take out a plan now, you'll be locked into what you choose for the duration of the contract.