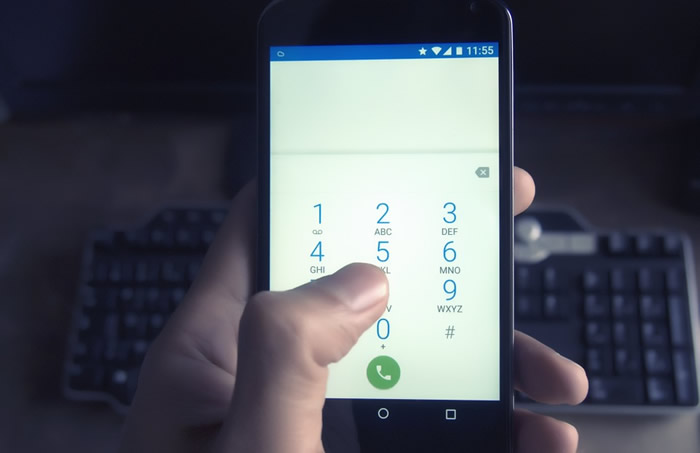 One of the most daunting aspects of changing network can be the need to transfer your number so you don't get lumbered with a new one.
But this needn't be daunting. In fact, these days it usually involves little more than sending a single text, and the process is similar no matter what network you're on.
Below we'll run you through exactly how to transfer your number, so you can pick up where you left off on your new network.
Get your PAC
The first and main step in transferring your number is to get your PAC (Porting Authorisation Code) off your old network. You can request this either before or after you've signed up with a new network, but note that it's only valid for 30 days – if you don't use it in that time then you'll have to request it again.
There are two main ways to do this – either text a number or contact your old network. We'll highlight both of these below.
Text to Switch
The Text to Switch service makes getting your PAC code easier than ever.
Just text the word 'PAC' and your date of birth (in the format DDMMYY) to 65075. You'll then receive a message with your PAC along with details on what your final bill will be.
Note that if you don't want to keep your number you can instead request a STAC (Service Termination Authorisation Code) by texting 'STAC' to 75075.
If you're not sure whether you're still in contract or will have fees to pay when moving network, text 'INFO' to 85075 to find out.
Recommended SIM Only deals

4GB data

Unlimited mins

Unlimited texts

£6 a month

30GB data

Unlimited mins

Unlimited texts

£10 a month

Unlimited data

Unlimited mins

Unlimited texts

£16 a month

Compare SIM Only deals
Contact your network
Rather than texting the number above, you can if you'd prefer contact your old network direct to ask for your PAC. This usually involves either requesting it from your online account, or calling them, numbers for which can be found in the chart below.
| Network | Contact method for PAC |
| --- | --- |
| EE | Call 150 from an EE phone |
| O2 | Call 202 from an O2 phone |
| Three | Call 333 from a Three phone |
| Vodafone | Call 191 from a Vodafone phone |
| BT Mobile | Call 150 from a BT phone |
| iD Mobile | Online only – from the iD app or your online account select My Account > End my plan, and say 'Yes' to keeping your number |
| FreedomPop | Online only – email support@freedompop.co.uk |
| Giffgaff | Online only - head here |
| Lycamobile | Call 322 from a Lycamobile phone |
| Plusnet Mobile | Call 500 from a Plusnet phone |
| Sky Mobile | Call 03300 412 524 |
| VOXI | Call 08080 057397 |
| Smarty Mobile | Online only - log in to your Smarty account |
| Tesco Mobile | Call 4455 from a Tesco phone |
| Virgin Mobile | Call 789 from a Virgin phone |
| Lebara | Call 5588 from a Lebara phone |
| Asda Mobile | Call 2732 from an Asda phone |
| Talkmobile | Call 5888 from a Talkmobile phone |
Give your PAC to your new network
Once you've got your PAC it's time to sign up for a plan with a new network (if you haven't already). Some networks provide the opportunity to give them your PAC during the sign-up process, but in most cases you wait until you have a new SIM card and temporary number with your new network, and then give them your PAC.
This is generally done via a simple online form on your new network's site, but if in doubt you can always give your new network a call. Your number should then be ported within one working day assuming you do this by 5pm on a working day – otherwise it can take two working days. In the meantime you might want to keep your old SIM in your phone so people can still reach you.
FAQs
How will I know when my number has successfully transferred?
Your old SIM card will stop working once the number has transferred. You may at the same time briefly lose service with your new card.
The easiest way to be certain that your old number is up and running on your new network though is to put your new SIM card in your phone and get someone to call you. If they can get through using your old number, then it's all sorted.
Will I lose service?
You may briefly lose service, but this should only happen for a very short period while the number is actually in the process of transferring. When this happens, try restarting your handset.
Can I transfer a disconnected number?
No, so make sure you've ported your number before closing your current account (the act of transferring the number will itself terminate the contract though).
What if my PAC expires?
Your PAC should last 30 days but if you don't use it in that time you can simply request a new one, using the methods above.
How do I transfer my contacts to my new phone?
If you're changing network but not phone then there's no need to do anything with your contacts, they'll still be right where you left them on your handset when your number changes.
If however you're also changing phone then you'll need to ideally make sure your contacts are saved online. This will be the case if for example you're using an Android phone and have contacts saved to your Google account. If they're saved this way then they should follow you to your new handset.
If however they're saved to your phone or SIM card then you'll want to either move them online or search for a contacts back up app on your app store and follow the instructions offered by that.