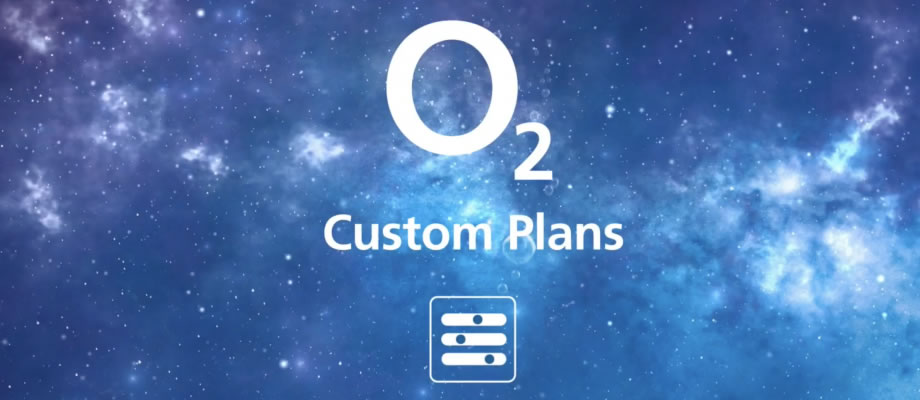 O2 offers some of the most customisable smartphone plans of any UK mobile network. These are called O2 Custom Plans, and they give you control over the length, cost, allowances and more.
Below we'll explain exactly what you can customise on a Custom Plan, what else they offer, and how you get one.
What can you customise with an O2 Custom Plan?
When buying a new handset on an O2 contract, a Custom Plan will let you select how much you want to pay upfront (from as little as nothing on some plans to around as much as the device costs outright).
You can also choose how long you want the contract to last, from as few as 3 months to as many as 36 months. That's especially unusual as most networks lock you in to a 24-month plan, with no alternative options.
And you can select how much monthly data you want your plan to come with. Lower limits vary from device to device, but at the top end you can get as much as unlimited data.
All of this is controlled via sliders and any changes you make will affect the monthly cost that you pay, so you can tweak these things until you get a combination that you're happy with.
What else do you get with an O2 Custom Plan?
All O2 Custom smartphone plans come with unlimited minutes and texts as standard, so there's no slider to tweak them.
O2 Custom Plans also give you the option to adjust your data allowance every month, so if you know you'll need more one month, or just initially create a plan with more or less than you end up using, then you have the freedom to make changes.
Plus, you can upgrade your device at any time when on a Custom Plan – though if you haven't yet paid off your current device, you'll have to pay a lump sum to do this. However, O2 will typically let you trade in your old device to keep the cost down.
O2 Custom plans also come with all the standard O2 extras, such as automatic access to many of its UK-wide network of Wi-Fi hotspots, use of the O2 Priority app, free roaming in numerous locations, and - where relevant/supported - tethering, Wi-Fi Calling and VoLTE.
How do you get an O2 Custom Plan?
O2 Custom Plans are available with any device that you buy on contract from O2, be it a smartphone, tablet, or mobile broadband device. You can also get a Custom Plan with the likes of the Apple Watch 7.
However, you can't get a Custom Plan with SIM Only or Pay As You Go. That's not a huge problem though, as O2 still offers a wide range of plans and bundles to choose from when you're not opting for a new device.
What else do I need to know about O2 Custom Plans?
O2's Custom Plans are split into two parts: your Device Plan and your Airtime Plan. The Device part is the cost of your phone or tablet, while the Airtime part is the cost of your allowance of data, minutes, and texts.
This is an important split, because it means that once you've paid off the device, your plan will get a lot cheaper. Most networks let you switch to a cheaper plan once you've paid off your device, but with O2 it's automatic.
If a lot of these things sound familiar there are two possible reasons for that. One is that O2 Custom Plans have been around for a while now, but the other is that Custom Plans are basically an improved version of O2 Refresh Plans, which the network has been offering for a long time.
In fact, O2's Custom Plans are technically part of the network's Refresh service, they just add a customisation element on top. If you'd prefer you can opt for a pre-built O2 Refresh Plan instead.