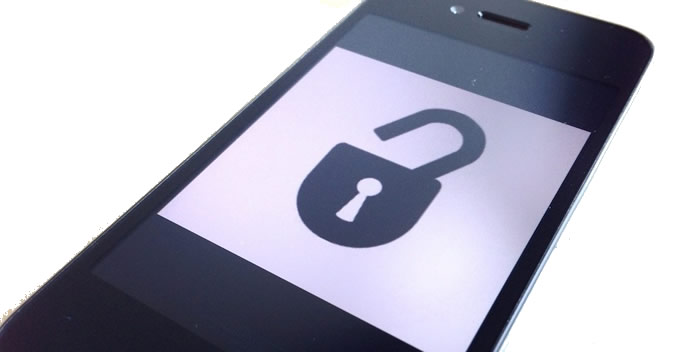 If your phone is locked, that means it will only work on the network you bought it from, which can be restrictive if you ever plan to change network without changing phones.
The good news is that a lot of networks don't lock their phones, and if yours is locked, it's easy to get it unlocked – though may cost a bit of money.
Below we'll talk you through which networks lock their phones and how to get your phone unlocked, whichever network you're on. We'll go in depth for each network further down, but first, for a quick overview of which networks lock their phones and the simplest unlock method, check out the chart below.
Unlock your phone on any network

| Network | Locked phones? | Easy unlock method |
| --- | --- | --- |
| Three | Not since 2013 | |
| EE | Yes | |
| O2 | Not since Feb 2019 | Call 202 from O2 phone |
| Vodafone | Some | |
| BT Mobile | Some | Call 150 from BT phone |
| iD Mobile | Only locks older iPhones | |
| Giffgaff | No | N/A |
| Lycamobile | No | N/A |
| VOXI | Some | |
| Sky Mobile | No | N/A |
| Tesco Mobile | Some | |
| Virgin Mobile | No | N/A |
| Asda Mobile | Some | |
How do I know if my phone is locked?
The easiest way to be certain whether your phone is locked or not is to put a SIM card from another network into it. If the network name displays in the notification bar and you're able to use the phone to call and text, then it's not locked.
You can pick up a SIM to try this with from another network's shop, or by ordering one online.
Note however that the only true networks in the UK are EE, Three, Vodafone and O2 – all the others are MVNOs (mobile virtual network operators) that piggyback off their infrastructure.
Therefore, if you have for example a phone from EE and put a SIM card from BT Mobile in it, the SIM will work whether or not the phone is locked, as BT uses EE's network. So make sure the SIM card you're testing is truly on a different network first.
You can also head to your network's section below to get a good indication of whether your phone is likely to be locked or not.
Unlocking methods
Before we take a closer look at each individual network, it's worth noting that there are several ways to unlock your phone.
The simplest and safest method is to contact your network and get them to do it – take a look at the chart above or your network's heading below for the relevant contact details.
But it's also possible to get a third-party to unlock it. This typically means taking it to an independent phone shop. There are also online tools that can do the job. However, we don't recommend either of these methods, as they risk invalidating your warranty.
Note also that whatever method you use you're likely to need your phone's IMEI (International Mobile Equipment Identity) number, which you can find by typing *#06# into your handset.
Networks
Three
Three hasn't been locking phones since 2013, so if you bought yours from January 1st, 2014 onwards, it won't be locked.
If you bought your phone before then it will be locked, but Three will unlock it for free, just fill in the unlock form here.
EE
EE locks all the devices it sells. To get EE to unlock a Pay Monthly phone you need to have had it at least 6 months. Then, if you're still in contract it will cost £8.99, while if you're out of contract it will be free. Pay As You Go handsets can be unlocked immediately and it will be free to do so if they were bought direct from EE, otherwise it will cost £8.99.
Whatever the case, to unlock your phone you can use this form.
O2
With the exception of Alcatel and Doro devices, all phones sold by O2 have been sold unlocked since February 2019, and all Apple phones have been sold unlocked since August 1st, 2018.
If you bought your handset before these dates, you can get it unlocked for free. You can do this by calling O2 on 202 from your O2 phone, or by logging in to your My O2 account, or through live chat, or using a device unlocking form. So there are a lot of options.
Vodafone
Some Vodafone phones have been sold locked since 2013, so you'll likely need to unlock yours, but this is free to do, just fill in this form.
BT Mobile
BT Mobile locks select handsets, including the Samsung Galaxy S10, iPhone XS, and a number of others. The full up to date list can be found here.
If your device is locked you can give BT Mobile a call on 150 from your BT phone or on 0800 800 150 from any other phone. Note however that the network will only unlock it if you're at least 6 months into your contract, and you'll have to pay £8.99 if you're less than 24 months in.
iD Mobile
iD Mobile only locks older Apple devices. If you have a locked device then you can get it unlocked for free by using iD Mobile's live chat feature. Though you need to have been with the network for more than 6 months.
Giffgaff
Giffgaff doesn't lock any handsets.
Lycamobile
Lycamobile only sells unlocked handsets.
VOXI
Some phones bought from VOXI are locked to Vodafone (which is what the network uses for coverage). However, once you've had your phone for 30 days you can contact VOXI to get it unlocked. The company doesn't have a customer service number, but you can contact it online in a number of ways found here, or unlock your device via Vodafone.
Sky Mobile
Sky Mobile doesn't lock handsets so there's no need to unlock.
Tesco Mobile
Tesco Mobile phones are often locked, but the network doesn't charge to unlock them, just fill in its unlock request form to do so.
Virgin Mobile
Virgin Mobile only sells unlocked handsets.
Asda Mobile
Asda Mobile locks some handsets, but to unlock them just use Asda's unlock form.