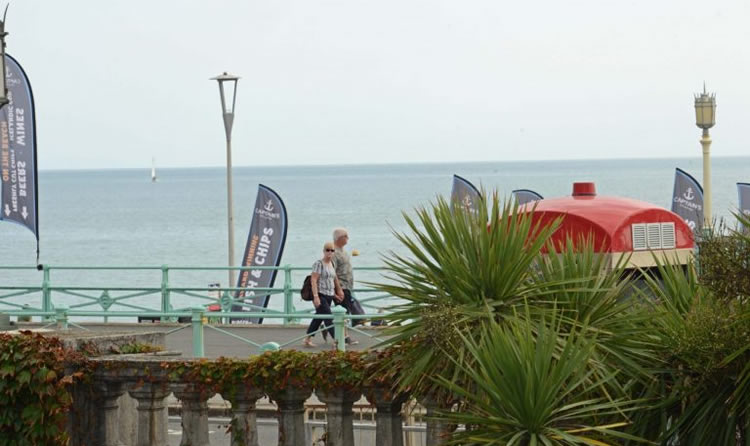 It's safe to say that in a world where almost everyone has a smartphone, there's less need for phone boxes than there once was, but Vodafone has found a use for them, by turning them into 4G mini masts.
The network has attached 4G technology units to the roofs of five phone boxes in Brighton, located on Bartholomew Street, Castle Square, Duke Street, Queens Square, and on the seafront by Palace Pier.
Each of these 4G phone boxes provides a 4G signal with a 200-metre coverage radius, so between the five of them much of Brighton's city centre should be accounted for.
Of course, most of Brighton already has 4G, but these phone box upgrades give the network a boost, helping ensure it can keep up with the growing demand for data.
Explaining the move, Scott Petty, Chief Technology Officer at Vodafone UK, said: "Our network has never been busier as more people rely on their smartphones and expect a fast, reliable connection – for shopping, social media, entertainment, maps, and so much more.

"Across the UK, we see old phone boxes being used as libraries, shops and even aquariums. But with our technology they are returning to their roots, ensuring residents and visitors to the city can stay connected."
4G phone boxes everywhere
If this sounds familiar it's because it isn't the first time Vodafone has done this. The network has previously brought 4G upgrades to phone boxes in Edgware, Edinburgh, Guildford, Harrow, Oxford, Polzeath and Sennen Cove – the latter two being Cornish coastal villages that get a lot of tourist traffic.
It's a clever move that leverages existing infrastructure, rather than relying on unsightly new masts in towns or scenic locations, so don't be surprised if more phone boxes start broadcasting a 4G – or even 5G – signal soon.