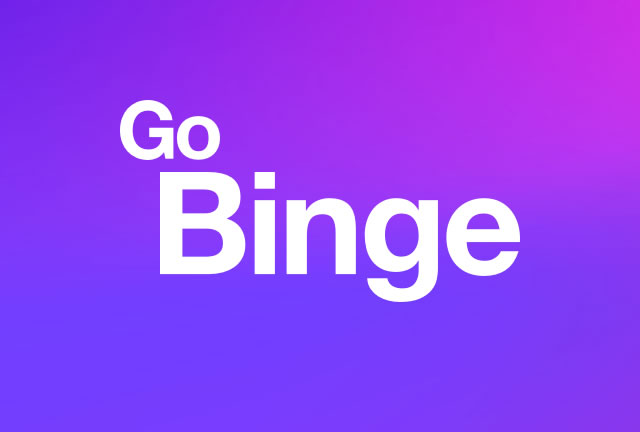 Three offers a number of perks to customers and one of them is Go Binge – a service which will come in particularly handy for anyone who doesn't have unlimited data.
Below we'll explain in full what Go Binge is, how you can get it, and everything else you might want to know about it. So get reading and get ready to get binging.
What is Go Binge?
Go Binge is a service that gives you unlimited use of select apps (mostly focused on music and video) without it coming out of your data allowance, and it comes at no extra cost.
This means that if you heavily use the supported apps (which include the likes of Netflix and Apple Music), then you can potentially get by on a much lower data allowance than you would otherwise be able to.
What services are supported by Go Binge?
Go Binge works with Netflix, TVPlayer, Snapchat, Soundcloud, Deezer and Apple Music. So it's a good mix of things, covering TV, film, music and communication.
Things like Netflix in particular can use a lot of data, so Go Binge can potentially make a big difference.
How do I get Go Binge?
You'll get Go Binge with any new phone (aka Pay Monthly) or SIM Only plan with 12GB of data or more on Three. You'll also get it with a new mobile broadband plan that has 15GB of data or more, or with a Simply Business plan of 10GB or more.
Note therefore that Go Binge isn't currently available on Pay As You Go.
Can I add Go Binge to my current plan?
No. You'll have to move to a new plan/upgrade in order to get Go Binge. Having said that, you might already have it if you signed up for a plan or upgraded fairly recently, and your plan meets the data limit requirements above.
If you're interested in changing plans, you may be able to do this online via your My3 account. Failing that, give Three a call on 333.
How do I use Go Binge?
Just use one of the supported apps or websites as normal while connected to the Three network and - if you have Go Binge on your plan - the data won't come out of your normal allowance.
That's right, it works on websites as well as apps. Though note that for services that require a subscription (such as Netflix) you'll still need to purchase a subscription.
Can I use Go Binge abroad?
Yes, you can use Go Binge in Three's 71 Go Roam locations (aka the places you can roam in at no extra cost), however, a fair use limit of 19GB applies to your data when abroad in Europe, and Go Binge counts towards that.
When roaming further afield there's a general data use limit of 12GB. Go Binge doesn't count towards this, but once that limit is reached Go Binge (and all other data use) may be blocked.
Note however that the availability of content may vary by country. Netflix for example has a different library depending on which country you're in.
Are there any other limitations?
You can only use Go Binge as long as you have some data left in your regular data allowance. So even if you're down to your last megabyte, you can still stream endless gigabytes using Go Binge, but if you have no data left at all then you won't be able to use it until your plan refreshes or you buy more data.
Will more services be added to Go Binge?
Very possibly. Three claims to always be open to more services being added and in fact Snapchat is something that has been added since Go Binge launched, so we wouldn't be surprised if more services will follow – of course, it's also possible that services will one day be removed from Go Binge.
What else do I need to know about Go Binge?
For one thing, it's worth knowing that adverts and other additional content on the supported apps and sites may come out of your regular data allowance.
Third-party content in particular is worth being aware of. As an example, Snapchat's Discover page is covered under Go Binge, but any third-party content you might access from it isn't.
This also means that BBC iPlayer when opened through TV Player isn't covered by Go Binge. Indeed, while the majority of TVPlayer content will work with it, anything where you're taken out of TVPlayer won't.