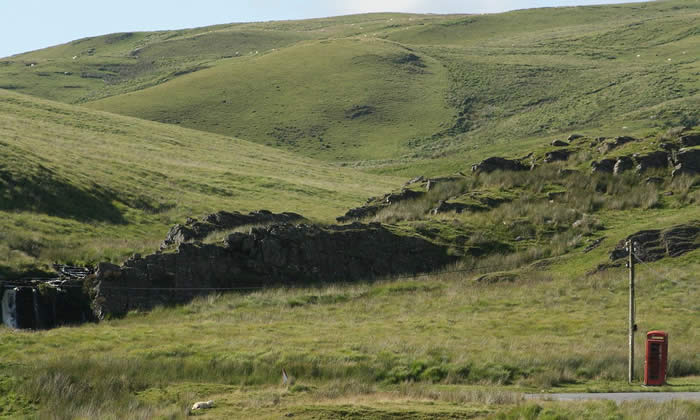 While attentions are starting to turn to the imminent launch of 5G services, that doesn't mean O2 or any network has stopped expanding their 4G coverage. In fact, O2 has just announced that since the beginning of the year it has brought 4G to 24 villages and hamlets in Wales.
The places in question are Argoed, Felindre, Llanengan, Nash, Ashfield, Fochriw, Llangadog, Pantglas, Babel, Glan-Traeth, Llangian, Pantymwyn, Botwnnog, Gwernaffield, Llanmorlais, Rhedyn, Bynea, Landimore, Manordeilo, Towyn, Cilcain, Llandegwning, Nanhoron and Trearddur. So the focus is on the counties of Clwyd, Dyfed, Gwent, Gwynedd and West Glamorgan.
This should be great news for residents and visitors, who will be able to browse, stream and download faster and more reliably. That's doesn't just aid convenience and communication, it could also improve productivity for businesses.
Better for business
Indeed, economic research commissioned by O2 in 2018 found that the extra stimulus provided by 4G is equivalent to a 31% boost over and above the underlying job growth trend for a rural community. It's especially good news as many of these locations won't have reliable – or even any – 4G coverage from all other networks.
Derek McManus, Chief Operating Officer, O2 said: "I'm delighted that O2 customers in more rural communities in Wales can now experience faster mobile internet. We continue to invest in bringing data coverage to as many locations as possible and have put forward an industry led proposal around a Single Rural Network which we believe is the best way to provide coverage in rural areas. We are already working with government on what this proposed network will look like – and we hope to announce further progress on this front shortly."
This is just one example of the network upgrades O2 is making. The company now offers 4G to around 99% of the UK population, across almost 19,000 towns, cities and villages. In total it's spending the equivalent of £2 million each day on improvements, and some of that is clearly still going on 4G.
It's also demonstrating a particular focus on rural locations at the moment, as for example it aimed to improve rural 4G coverage in at least 339 areas last year.