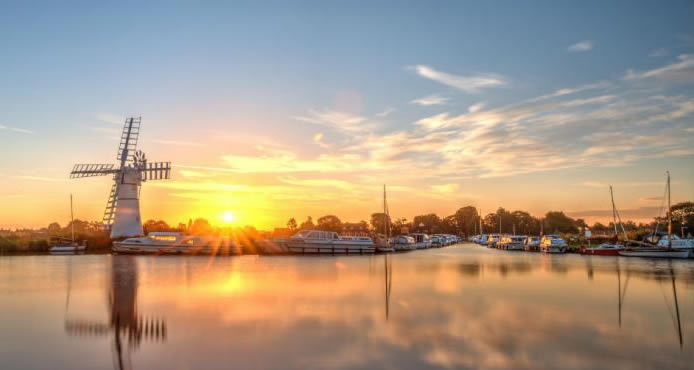 If you live in Norfolk and are on O2 there's good news, as the network has revealed that it's brought 4G to over 180 new locations across the county, including the likes of Sandringham, North Walsham, Long Stratton, Eccles and Acle.
These improvements have boosted Norfolk's overall O2 4G outdoor population coverage by 9%, bringing it up to 98% in total.
That means you should be able to get a 4G connection across most of the county, but O2 isn't stopping there, in fact the network plans to continue increasing its 4G footprint in the coming months.
Derek McManus, Chief Operating Officer at O2, said: "While it's great that our 4G network now reaches 98% of Norfolk's outdoor population, we're committed to continue increasing this number. In the next month, we're starting work to bring 4G to East Harling, Cawston, Eccles-on-Sea and Upper Street and have ongoing plans to continue connecting our customers in rural areas across the county."
This work should be hugely beneficial to Norfolk residents, especially as much of the county is quite rural, which can mean it gets neglected by networks. The move to 4G will allow O2 customers to more easily work, play and stay in touch wherever they are, including making video calls, streaming high definition movies and downloading apps and music.
And if you're not in Norfolk you're not out of luck. O2 also recently brought its 4G network to more than 800 locations across Scotland, showing that it's committed to expanding coverage – particularly in rural and hard to reach areas – nationwide.
In fact, O2 spends over £2 million every single day on improving the reach and quality of its network across the UK.
Currently over 15,000 UK towns, cities and villages have O2 4G, and the company is also improving its 2G and 3G networks across the country.