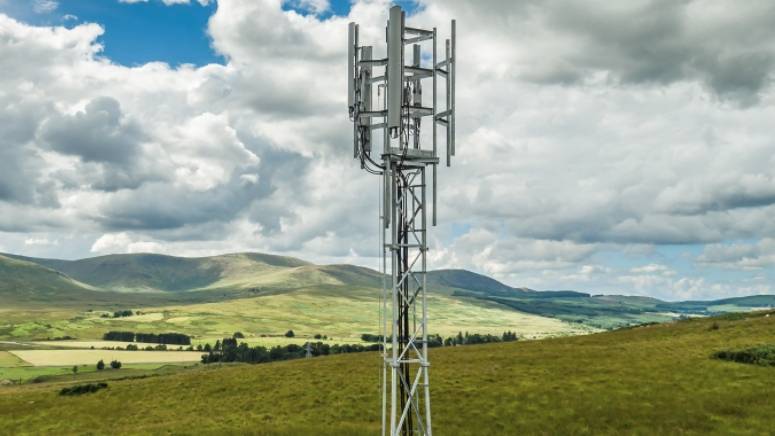 In the last twelve months EE has built 90 new sites in Scotland, bring 4G coverage to numerous locations, many of which didn't have 4G on any network previously.
The most recent new sites have brought coverage to Carsphairn in Dumfries and Galloway, Loch Tarff and Gorthleck in The Highlands, Lamlash, on the Isle of Arran, Sandwick in the Shetland Isles, and Tarland and Ballogie in Aberdeenshire.
And that's not all, as roads have also seen improved coverage as a result, including sections of the A75, A9, A82 and A86.
This upgrade work will deliver improved 4G, 3G and 2G coverage not just to EE's customers, but also to the new Emergency Services Network, so it could save lives.
These improvements don't sound like they've been easy – EE notes that to bring connectivity to Carsphairn for example it had to use a helicopter to deliver 16 cubic metres of concrete and 18 tonnes of stone, along with other components, as the site was unreachable by land vehicles.
From 90 to 290
Yet the network isn't stopping there, as it plans to install more than 200 additional sites in the coming months, with a particular focus on improving coverage on roads. That's in addition to upgrading existing 2G sites.
EE has already brought 4G to over 75% of Scotland's landmass and these planned upgrades should further extend its coverage.
And it's not just Scotland that EE is bringing coverage to, as it's also recently improved its 4G coverage in Northumberland.
Not that EE is alone in its upgrade works. It has over 99% UK population coverage with 4G, but O2 and Vodafone are only just behind with 98% each, and Three is catching up as well.