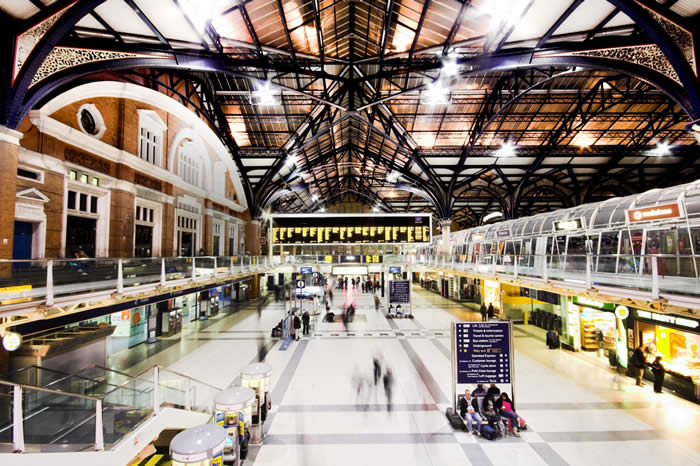 Not many of us will have been taking too many trains in the last year, but with the world now opening up a lot more people will soon, and EE has spent the last year ensuring that we'll be returning to an upgraded 4G experience.
For one thing, EE has announced that it's built almost 70 new 4G sites and upgraded over 35 more along London's key commuter rail routes, so coverage is improved.
These improvements are found on seven sections of the route between London Euston and Birmingham New Street, six sections between London Victoria and Brighton, and on parts of the London Paddington to Reading and London Liverpool Street to Chelmsford routes.
Twice the capacity, with more upgrades to come
And that's not all, as EE has also more than doubled its network capacity at London Liverpool Street, London Euston, and City Thameslink stations, and has also made upgrades to its mobile network at London Kings Cross, London Victoria and Charing Cross stations.
So as well as benefitting from greater 4G availability on trains, EE's customers will also be able to enjoy improved 4G speeds and reliability in key stations.
Finally, EE has switched on the first in-tunnel 4G coverage on the HS1 line between St Pancras International and Ashford International, and it plans to deliver 4G coverage in all tunnels on the line later this summer.
Indeed, lots of further upgrades are planned, with EE claiming that it will build hundreds of additional 4G sites along train lines, further filling in coverage blackspots.
All of which could make EE the best network for anyone who regularly commutes to London – especially as the company notes that it also currently has the highest 5G availability in the city.