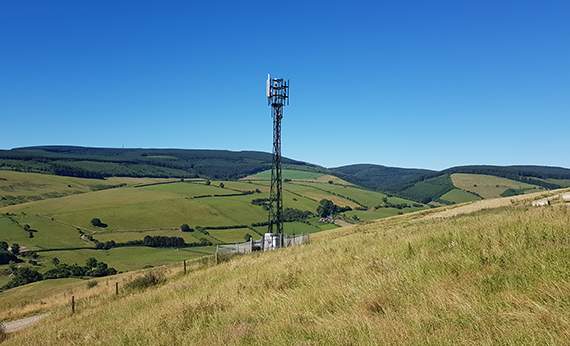 Powys in Wales is about to get a 4G upgrade, as while parts of the county already have EE 4G coverage, far more will soon.
According to The Brecon and Radnor Express, EE has announced plans to bring 4G to Llanbedr in the Black Mountains, new sites along the A470 in the Brecon Beacons, near the B4356 south of Llangunllo and to the A4067 north of Crai.
The upgrade work will bring mobile data to some sections of road for the first time, so it's a potentially life-saving upgrade, and is being done in part to provide coverage for the new Emergency Services Network, which is set to connect 300,000 UK emergency services personnel to EE 4G.
Ongoing upgrades
But this is just the latest in a long line of EE network upgrades in Powys, as the company has already recently brought 4G to Bleddfa, Aberedw and Newbridge-on-Wye, along with connections on the A470, A488, A4081 and the B4358, B4519 and B4520 roads, and the network has upgraded nearly 40 existing sites in the region to 4G in the last year.
O2 and Vodafone already offer reasonable 4G coverage in Powys, but it's not perfect, and Three's is patchier, so EE's commitment to the area is sure to benefit residents, who'll be able to browse the net, stream music and video, work and play online, faster, in more places.
But Powys isn't the only place EE is focused on, of course. The network has also recently been working hard to bring 4G to rural Scotland among other places. In total it now has over 90% UK geographic coverage with 4G and over 99% population coverage.