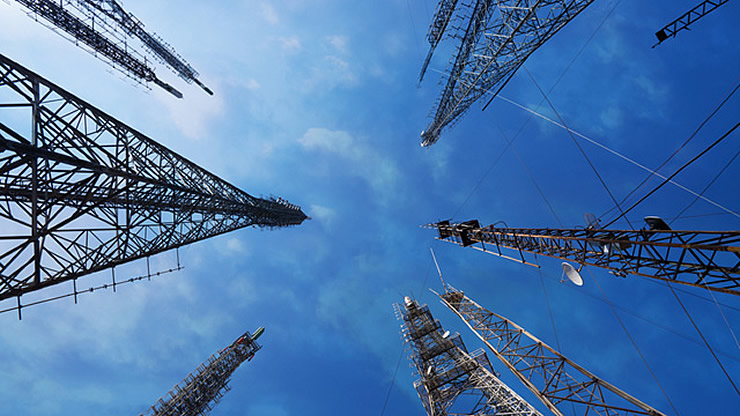 One of the most comprehensive looks at the UK mobile data experience comes from OpenSignal and Which?, and their latest report - which involved using 51,944 test devices and taking 829,136,423 measurements - shows that all of the networks are improving, but some more than others.
4G Availability
When it comes to that all important 4G availability figure:
So Vodafone and O2 actually aren't far behind at all, and if those figures in general sound lower than you were expecting that's because this is an assessment of how often OpenSignal users have a 4G connection available to them, rather than a measure of population or geographic coverage.
| | | | |
| --- | --- | --- | --- |
| Network | 4G availability now | 4G availability 6 months ago | Rise |
| EE | 78.46% | 72.44% | 6.02% |
| O2 | 74.17% | 68.98% | 5.19% |
| Vodafone | 71.35% | 67.73% | 3.62% |
| Three | 57.14% | 49.86% | 7.28% |
Download speeds
When it comes to average 4G download speeds EE again takes the lead with 28.99Mbps, but surprisingly that's actually lower than its previous score of 31.77Mbps. In fact, Three which is second at 22.31Mbps and O2 which is last at 15.06Mbps both dropped in speed too. Only Vodafone recorded a faster average, rising to 18.94Mbps from 18.17Mbps six months ago.
In most of these tests the rankings remain the same, even though the figures differ, but when it comes to 3G download speeds EE has actually stolen the top spot off Three, though only just, recording average speeds of 6.24Mbps compared to Three's 6.12Mbps.
That's down to EE getting faster (rising from 5.98Mbps) and Three getting slower (dropping from 6.5Mbps).
Vodafone came in third there with speeds of 4.98Mbps, and O2 came last, with an average of 4.57Mbps.
When combining those 4G and 3G scores EE was shown to have the highest average download speed overall, at 23.11Mbps, distantly followed by Three at 14.29Mbps, then Vodafone at 14.24Mbps and finally O2 at 11.88Mbps.
| | | | |
| --- | --- | --- | --- |
| Network | Overall download speed now | Overall download speed previously | Change |
| EE | 23.11Mbps | 23.57Mbps | -0.46Mbps |
| Three | 14.29Mbps | 13.78Mbps | +0.51Mbps |
| Vodafone | 14.24Mbps | 13.32Mbps | +0.92Mbps |
| O2 | 11.88Mbps | 11.51Mbps | +0.37Mbps |
That's a similar split to last year, but notably every network except EE was marginally faster overall when also factoring in the availability of each network technology. So EE might be leading, but it's not advancing in that sense. It's also notable that despite having far less 4G availability, the high speed of Three's 3G service means its overall speed still tops two of its rivals.
Latency
Latency (the delay data experiences when moving around a network) is perhaps less important for most users, but this too was tested, with Vodafone coming out on top for 4G latency at an average of 43.64 milliseconds (ms), effectively tied with EE at 43.75ms. That's a slight improvement for Vodafone over 6 months ago.
O2 was third at 45.38ms and Three last at 50.38ms. 3G is a similar story, with Vodafone and EE effectively tied for first, followed by O2 then Three.
Conclusions
The upshot of the report as a whole is that things are broadly going in the right direction. 4G availability and overall speeds are improving on every network, and while some figures have dropped they haven't done by much.
Three is the biggest winner to our mind in terms of how much it's improved, but EE is still the network to beat.
Read the OpenSignal report here.