If you want fast home broadband then the obvious option is full fibre, but an alternative that can almost match that for speed while often being cheaper, available on shorter term plans, and available in different places, is 5G home broadband, for which you'll need a 5G router.
The simplest way to get a 5G router is to buy a 5G home broadband plan direct from a network, as a router will be bundled in with this, but you can also buy one outright from elsewhere and then put a data SIM in it.
Either way, there are quite a few options to choose from, and below you'll find the best 5G routers currently available.
The best 5G routers
There are a number of 5G routers available to buy, including some that you can get direct from mobile networks. We've highlighted the best options below.
Zyxel NR5103E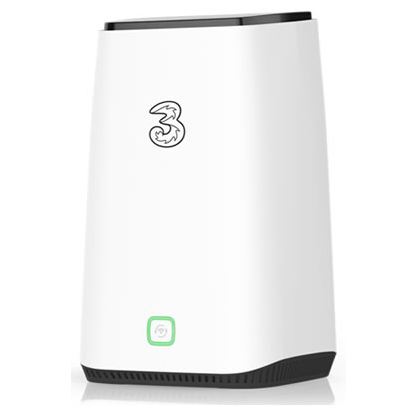 The Zyxel NR5103E doesn't have the catchiest of names, but you might know it by another name, because Three sells this as the Three 5G Hub (which is what you get when you take out Three 5G Broadband), while EE offers it as the EE Smart 5G Hub.
So at the time of writing if you take out a 5G home broadband plan with either Three or EE you'll get sent this.
That's no bad thing, because the Zyxel NR5103E has a theoretical top speed of 4.7Gbps, which is extremely high. Neither network will get close to that right now, but peak speeds of around 1Gbps aren't impossible.
Three for its part claims that you can expect average download speeds of 150Mbps, and the situation will likely be similar on EE. Of course, you could also buy this router from elsewhere and use it on a different network.
Other specs of the Zyxel NR5103E include the ability to get up to 64 devices connected to the internet, Wi-Fi 6 support, both 2.4GHz and 5GHz Wi-Fi, two Ethernet ports for wired connections, and antenna ports for if you need an external antenna to hook on to a distant or weak signal.
ZTE MC888 Ultra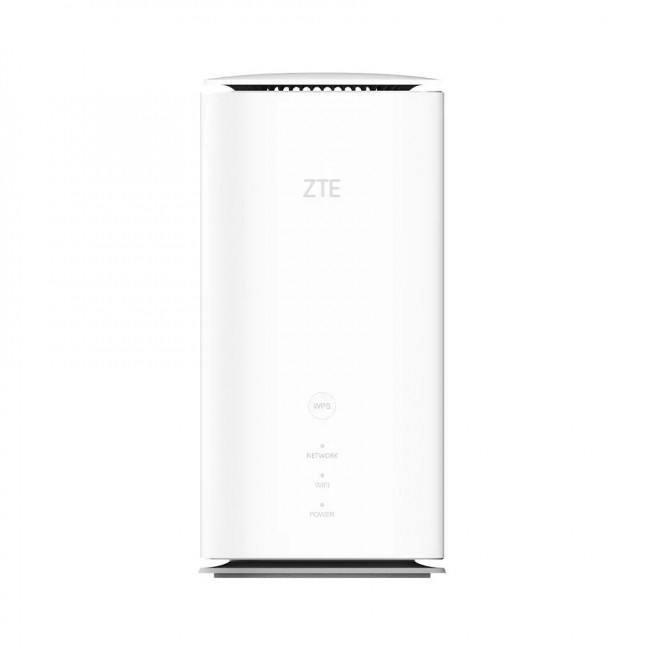 The ZTE MC888 Ultra is a capable 5G router from ZTE, and seems to be what Vodafone is currently selling as the Vodafone GigaCube 5G. We say "seems to be", because Vodafone hasn't confirmed what the underlying hardware is.
In any case, the ZTE MC888 Ultra supports up to 64 simultaneous device connections, and offers download speeds of up to 3.8Gbps – which is far more than any current 5G network is actually capable of. It also supports Wi-Fi 6, and offers both 2.4GHz and 5GHz Wi-Fi.
Huawei 5G CPE Pro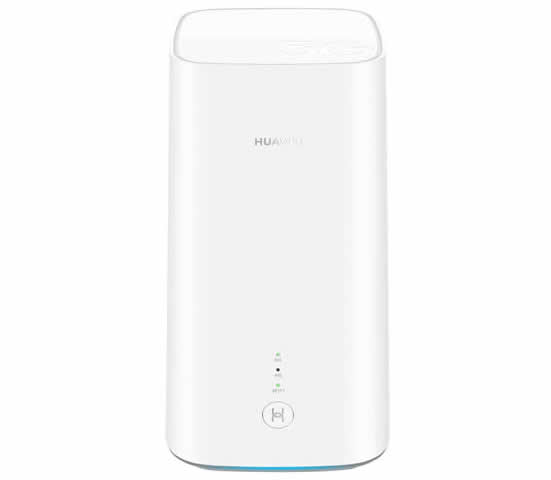 The Huawei 5G CPE Pro was once a popular 5G router, as it used to be offered by a number of mobile networks. Now they've all switched to other devices, but it's still available to buy from third-party stores, and is also sold by National Broadband as its 5G WiFi Router.
National Broadband – if you don't know – sells 5G home broadband plans, so you get the router plus unlimited data for a monthly price, and it will provide signal using the best network in your area.
As for the Huawei 5G CPE Pro itself, this is similar to rival devices in that it can get up to 64 gadgets online, as well as supporting external antennas, having two Ethernet ports, and offering both 2.4GHz and 5GHz Wi-Fi. Download speeds top out at 2.330Mbps, which is less than rivals, but still higher that you'll get on current 5G networks.
What about 4G routers?
If you have 5G coverage at home then we'd always recommend a 5G router over a 4G one. They don't necessarily cost much more, and they offer far greater speeds. But if 5G isn't available in your home then there are plenty of 4G home broadband routers to consider too, including some from Three, EE, Vodafone, and National Broadband.
Check out our full best 4G routers guide for more information on these options.