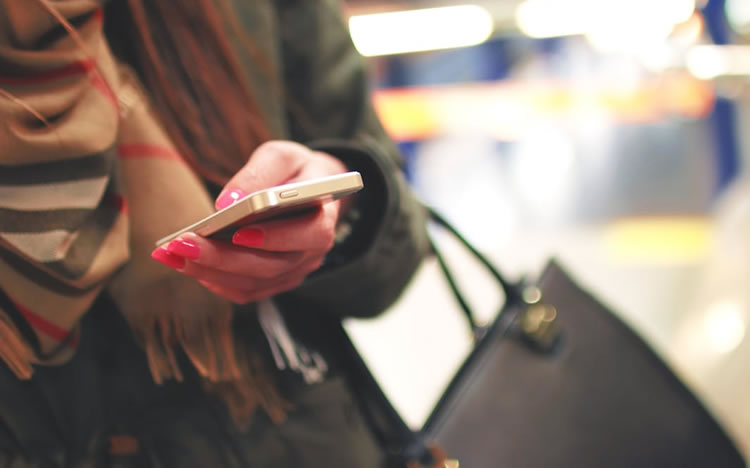 There are three certainties in this world: death, taxes and that your smartphone contract will come to an end. But what happens when it does? And what should you do?
Well, there are a number of options, from doing nothing at all (usually a bad idea), to getting a new phone (potentially without spending any more money), changing your plan type (which could lower your costs or increase your flexibility), or even changing your network (to take advantage of the coverage, speeds and prices offered elsewhere).
But that's just a snapshot of your options. Below we'll look at all these options in depth, along with the pros and cons of each, so you'll know exactly what happens and what your choices are, and can decide which the best choice is for you.
What happens if you do nothing?
You don't actually have to do anything when your contract ends, but if you don't then you'll typically keep paying the same price for the same allowances.
If your plan included a handset then that's usually a bad idea, because the price you were paying while in contract factored in the need to pay off your new phone, so you don't want to keep paying for a phone that's already paid off.
Depending on your network the phone payments may automatically stop, bringing you down to a lower monthly price. For example, O2 Refresh tariffs do this by splitting your monthly charge into phone payments and your 'Airtime Plan' (what you pay for allowances). So after 24 months (or however long your contract is) you only have to pay the Airtime Plan.
If you're on a plan like this and are happy with your current handset then doing nothing can be fine. It can also be fine if you're on a SIM Only plan and are happy with the price you're getting, but we'd still recommend at least seeing what other options you have, by shopping around for deals or calling your network to see what they can offer you.
Also note that in some cases – particularly if you're on a SIM Only plan – your network might make you change plan at the end of your contract. In those cases it's often because they want to lock you into another contract (or move you to a plan with worse rates).
Get a new phone
We'd wager that getting a new phone is the most common thing people do when their contract comes to an end. This means signing up for a new – usually 24-month – contract, with a new handset included and likely a new set of allowances.
You may be able to stick with the same allowances if you're happy with them, but you'll have the option to change.
Advantages of getting a new phone include that you can potentially get it 'free', by which we mean with no upfront cost and your monthly payment not changing much. Depending on what handset and allowances you opt for you may even be able to get a price reduction. That can be very tempting if you've stuck with the same phone for two years or more.
Of course, that also means you're locked into a contract for quite a long time, and the new phone isn't really free, since alternatively you may be able to significantly lower your monthly price, as we'll explain below.
Move to SIM Only
If you're happy with your current handset then your best option might be moving to a SIM Only plan (or to a new SIM Only plan if you're already on one). This doesn't come with a new phone, but it means the amount you pay for your monthly allowances is lower (since you're not also paying off a phone).
SIM Only plans are also usually shorter term, typically coming in at either 30 days or 12 months (with 12-month plans generally being the cheapest option).
So you get more flexibility, and you'll also be able to choose a different selection of allowances from the ones you currently have if you want.
And while SIM Only doesn't come with a handset, you're obviously free to buy a phone outright and use it on SIM Only. This can sometimes be cheaper than a contract phone overall (though of course you have to pay a lot more upfront). But that's not always the case, so it's worth seeing how prices compare for the handset you want.
Recommended SIM Only deals

4GB data

Unlimited mins

Unlimited texts

£6 a month

30GB data

Unlimited mins

Unlimited texts

£10 a month

Unlimited data

Unlimited mins

Unlimited texts

£16 a month

Compare SIM Only deals
Move to Pay As You Go
If you don't want to be tied into a contract at all, or the amount of minutes and data you need varies a lot each month, then you might want to consider moving to Pay As You Go. This means only paying for the minutes, texts, and data that you use and having no contract at all.
On many networks you can get 'bundles', 'add-ons' or 'packs', which give you a typically 30-day allowance of minutes, texts, and data, similar to SIM Only, but these are usually optional.
The main downside to Pay As You Go (other than not getting a new phone as part of it) is that the costs are often higher than SIM Only for the same amount of allowances. This isn't universally true but tends to be. Of course, when it comes to the new phone part, as with SIM Only you have the option to buy a handset outright and use it on Pay As You Go.
Pay As You Go often won't come with the same extras as Pay Monthly or SIM Only plans either. Some networks have extras exclusive to Pay As You Go, but generally you'll be getting fewer or inferior extras. By extras, we mean things like 'free' subscriptions, and free roaming beyond Europe. So it's worth checking what you get before committing to any type of plan.
Change network
The final option you have is to completely change network. After all, since you're not on a contract anymore you're free to leave.
If you change network, you'll still be able to choose from any of the options above. So you could go Pay Monthly and get a new phone, go SIM Only, or opt for Pay As You Go.
There are any number of reasons you might want to change network. Perhaps you haven't been happy with the service or coverage of your current one, or maybe some of the extras offered by a rival network appeal to you. Or maybe another network is simply cheaper. For example, you might be tempted by the widespread roaming options of Vodafone, the great 4G speeds of EE or the low prices of Giffgaff.
With 5G rolling out now you might also want to consider which networks have or are likely to soon be getting 5G near you – though remember you'll also need a 5G phone to take advantage of that.
Certainly, it's worth seeing what the competition can offer before making any decisions, as the grass sometimes is greener.
Changing network is easy too. Not quite as simple as staying with your current one, but you usually just have to request a PAC code from your current network then supply it (and a few personal details) to your new one. That way you'll be able to keep your old number.