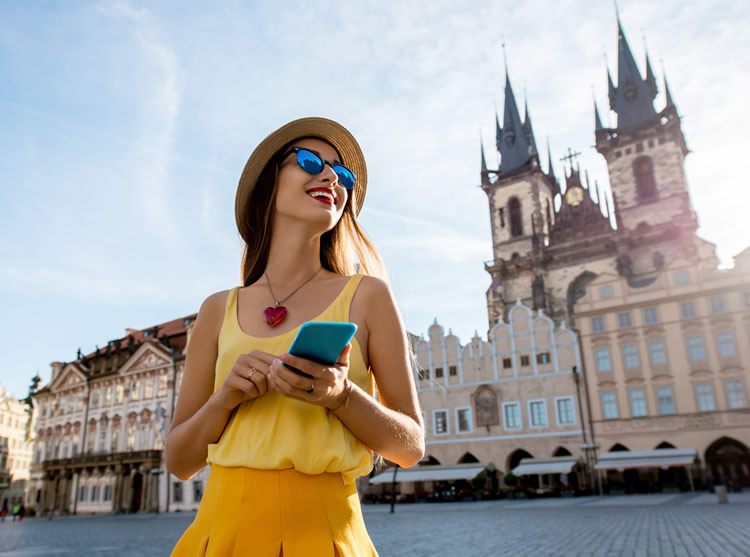 Whatever network you're on you're probably getting fairly good 4G coverage and speeds in the UK. But what about when you travel abroad? There, you're often limited to using 3G networks, but not if you're on Vodafone, which offers 4G roaming in 113 destinations.
That's more than double what EE offers, at 41. O2 and Three meanwhile aren't even in the conversation, with no 4G roaming offered at all – Three has inclusive roaming in a number of international destinations, but it's limited to 3G speeds.
This gives Vodafone a huge advantage, as it means you can reliably access high-speed internet from most of the world if you're on the network, albeit at a cost in some cases. But even then Vodafone is ahead of the curve, with free 4G roaming offered across Europe on many plans.
Vodafone Group Chief Commercial Operations & Strategy Officer Serpil Timuray said: "In today's connected world, mobile consumers have an increasing need to 'roam like at home'. With Vodafone, our consumers can make the most of their time abroad because they can enjoy the 4G experience in substantially more destinations and with worry-free roaming pricing."
Independent global research firm Ovum came up with these findings, and it didn't only look at the UK, reporting that international branches of Vodafone also consistently offer more 4G roaming than rivals, across all 18 markets that were analysed.
That might not matter much to UK residents, but what is worth knowing is that Vodafone UK offers 4G roaming in more destinations than any other branch of Vodafone, meaning that across all major networks in all 18 of the markets that were analysed, Vodafone UK is the one to be on if 4G roaming is a priority for you.