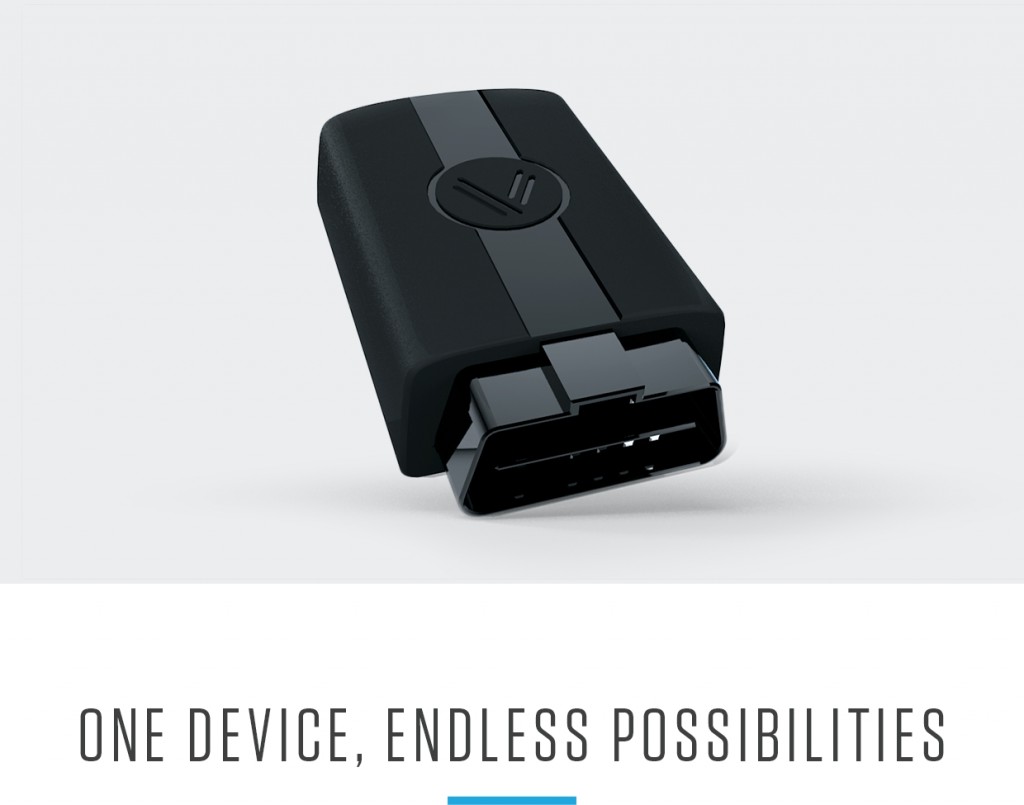 You probably won't have heard of Vinli, but if it lives up to its promise it could soon be a big name and if you've got a car and want to make it smarter and better at minimal cost then Vinli could well be for you.
What is Vinli?
Vinli looks a little like an oversized USB stick, but if you plug it into your cars data (OBD-II) port it can turn it into a smart car in an instant, giving it access to apps and services over 4G and Bluetooth.
What can it do?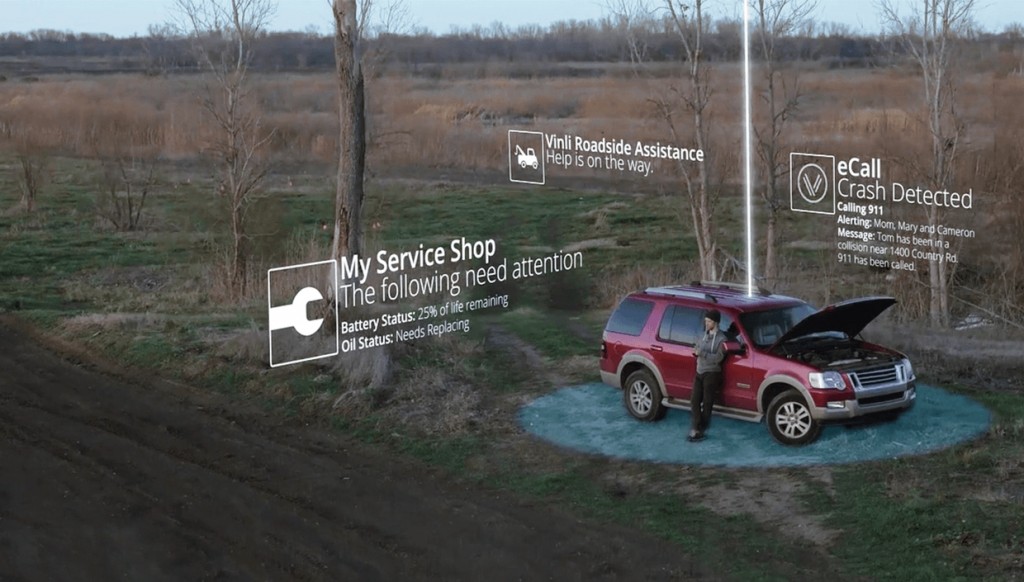 Vinli can do a lot of things. For one thing it can act as a mobile 4G hotspot, just like current in-car MiFi devices. That means you can use it to connect other devices, such as tablets, laptops and portable consoles to 4G while in the car.
However it also provides a wide range of other services. It can automatically diagnose your car for example, alerting you to any potential issues. It can also navigate you to the nearest cheap petrol station or take you the most fuel efficient route home, so you save money.
Other features include instant quotes on car insurance based on your driving score, the ability to monitor teen drivers even when you're not in the car and the potential to connect your car to your home, so for example your garage can automatically be opened as you approach, or lights can be turned on.
It can also monitor oil changes, tire pressure, brake performance and vehicle depreciation and provide alerts for speed limits, road works and traffic.
And that's just the beginning, as it supports apps too. In short it really turns your vehicle into a truly smart car.
What apps are there for it?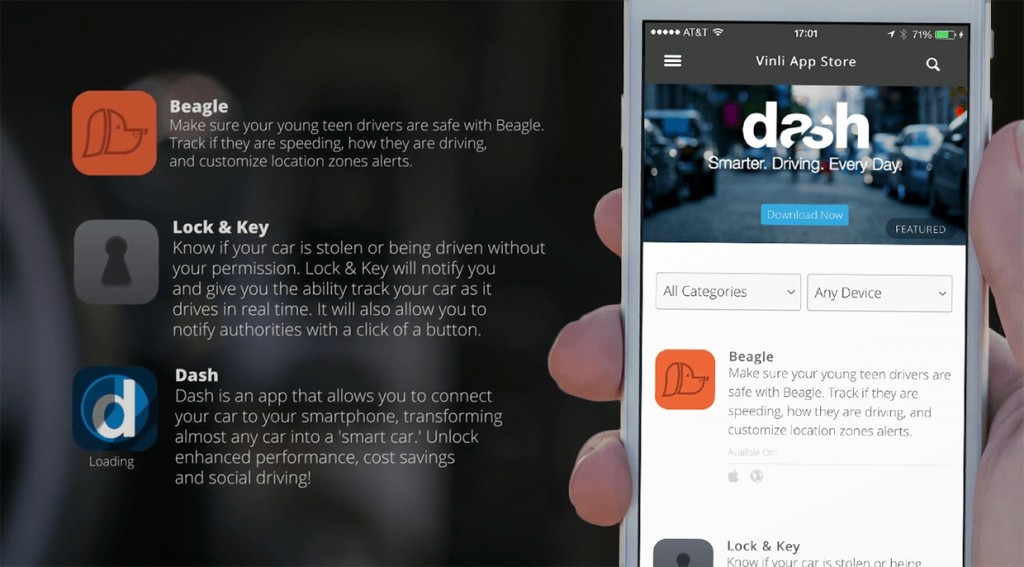 There's an ever growing number of apps available for Vinli. Some of them perform features highlighted in the section above, but other apps which have already been developed allow you to track your car in real time if it's stolen (which is made more accurate by GPS and GLONASS support), reserve parking spaces, earn redeemable points for not touching your phone while driving, log and share your trips and get detailed engine readings.
How can I get it?
Vinli isn't out yet, but it will be launching this year. There's also a crowdfunding campaign for it on Indiegogo, allowing you to pre-order it, with US backers getting it from August and UK/international ones from October. But for the time being some of its functionality only works in the US, as the makers have so far only partnered with T-Mobile in the US for data connectivity.
However its Bluetooth capabilities will work elsewhere, meaning you can still pair it with your phone and run apps from there. The team also plans to extend its 4G connectivity outside the US later in 2015, so hopefully it won't be too long before it's fully supported in the UK.
How much does it cost?
Vinli currently costs $99 (around $63), though it's possible that if and when it properly launches in the UK the price will go up.
Of course that's just the cost for the device. You'll also have to pay for data, which in the US is $6 (roughly £3.80) per 500MB charged on a pay as you go basis. Though the prices and terms of any deals the company makes with networks here are likely to differ.
If you want to fill it with apps then some of them will cost money too, though many are free.
How do I set it up?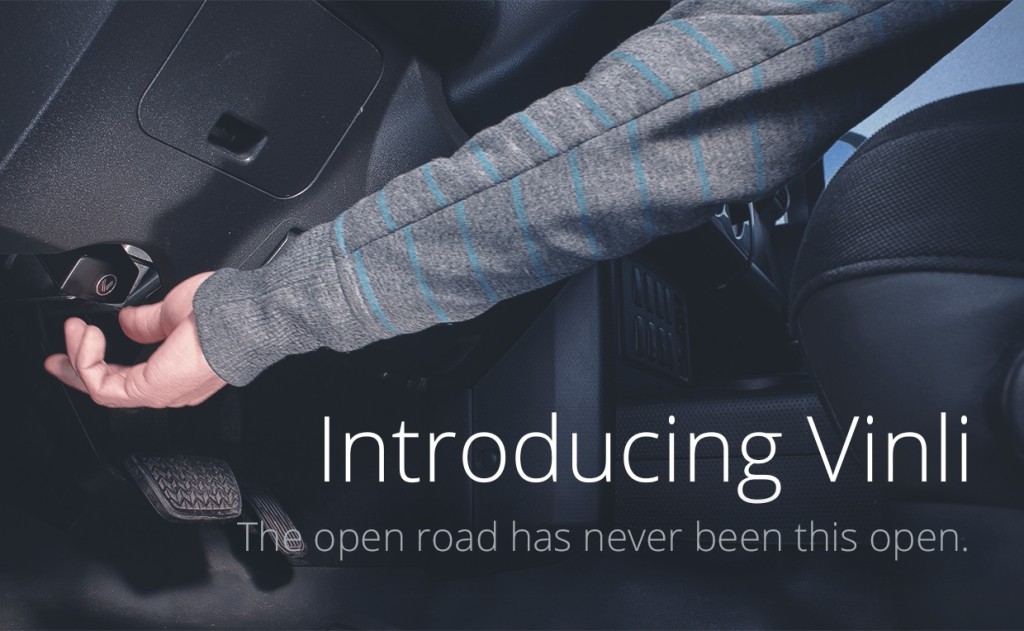 Essentially Vinli is a plug and play device. Just stick it in your cars data port under the dashboard and you should be more or less good to go. The specifics of getting it connected to a 4G network for the first time have yet to be revealed, but you'll be able to connect Vinli to Android and iOS smartphones to download and control apps.
Will Vinli work with my car?
According to the company behind it Vinli works on all petrol cars manufactured after 1996, as well as most hybrids and any diesel car with an accessible OBD-II port.