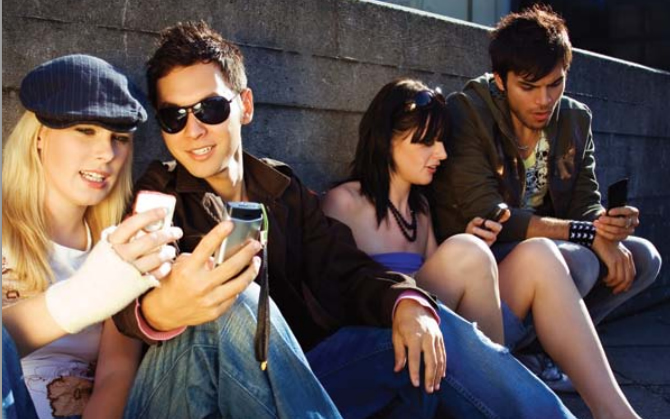 UPDATED: 15th January, 2015 4G is still a relatively new technology, but already the vast majority of smartphones on shop shelves support it, especially at the higher end of the market. The sheer number of 4G handsets available can make choosing the right one a hard and complicated endeavour, but this list should make things a little bit easier. The following phones are some of the best 4G handsets available as not only are they among the best smartphones full stop but in some cases their 4G capabilities are also above and beyond the competition. Read on for an overview of our top 4G phones in reverse order
10. Motorola Moto G with 4G – Surprisingly Cheap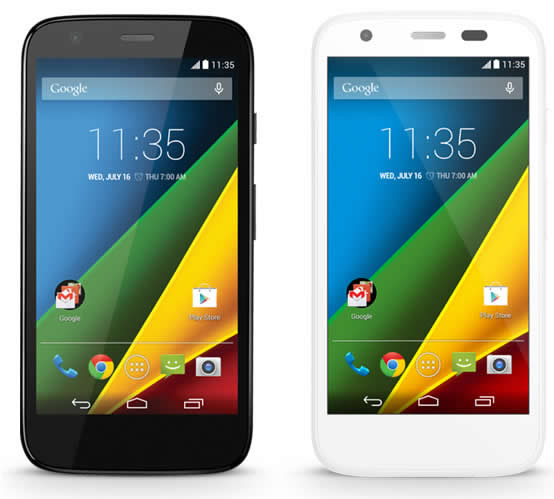 The Motorola Moto G with 4G isn't one of the best smartphones around when price isn't a factor, but given that it's just £140, price has to be a factor, when many of the other phones on this list are £400 or more. There are cheaper handsets and there are even cheaper 4G phones, but few if any of them combine superfast 4G data with solid specs, a good screen and an attractive build like this does. The Moto G with 4G is plastic but it's well put together and looks good. Its 4.5 inch 720 x 1280 screen is crisp and sharp, especially for the money and its 1.2GHz quad-core Snapdragon 400 processor and 1GB of RAM enable it to run without any lag most of the time. Add in the 4G data and this is a fast phone no matter what you use if for and could almost be mistaken for something high end.
9. Sony Xperia Z3 Compact – Small and Speedy
The Sony Xperia Z3 Compact has been overshadowed somewhat by the Xperia Z3, but it's a hugely impressive phone in its own right and a great choice for anyone who wants a slightly smaller or slightly cheaper handset. With a 4.6-inch 720 x 1280 display, a 2.5GHz quad-core Snapdragon 801 processor and 2GB of RAM this is unmistakeably a high end phone. Especially once you consider its slim and stylish 8.6mm thick build, its 20.7 megapixel camera and its long-lasting 2600 mAh battery. Yet at £400 it doesn't cost quite as much as most recent flagships and it still packs in speedy 4G.
8. Motorola Moto X (2014) – Super Stylish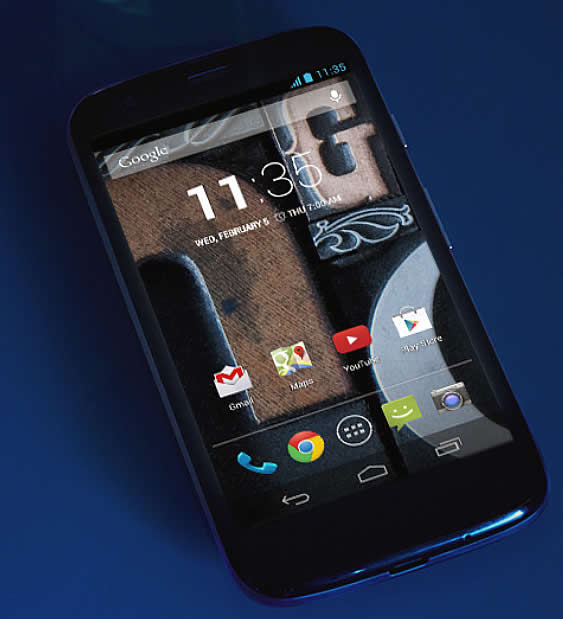 The Moto X isn't quite as powerful as you might hope a late 2014 flagship would be, but with a 5.2-inch 1080 x 1920 screen, a 2.5GHz quad-core Snapdragon 801 processor and 2GB of RAM it's not far off. Its 13 megapixel camera with dual-LED flash and 4G support doesn't hurt either, nor does the fact that it's already received a software update for Android 5.0 Lollipop, but it's the design of the phone that makes it a real winner. Its aluminum frame is a good start, but the ability to have a leather or bamboo back really helps it stand out from the crowd.
7. Nokia Lumia 930 - A 4G Windows Phone

Windows Phone isn't as well served for handsets as Android and many of the best (or at least best value) are at the lower end of the market and lacking 4G capabilities. But the Nokia Lumia 930 is a flagship through and through and a good one at that. It was one of the first Windows Phone handsets to get a quad-core processor, specifically a 2.2GHz quad-core Snapdragon 800 one and coupled with 2GB of RAM it's plenty powerful, especially given that Windows Phone doesn't need much power to run smoothly anyway. It also has a 5.0 inch 1080p screen, ideal for texting, web browsing and media and its 20 megapixel camera is one of the best around.
6. Samsung Galaxy S5 - Still Samsung's Best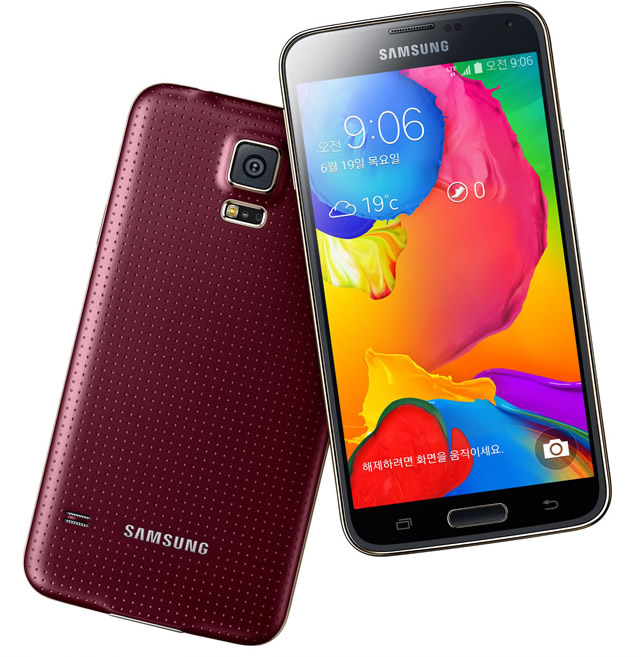 As much as we love the Samsung Galaxy Alpha and the Samsung Galaxy Note 4 the Samsung Galaxy S5 still holds a special place in our hearts, as the Note 4 is too large for many users and the Galaxy Alpha is a little under specced. With the Galaxy S5 you get a 5.1 inch 1080p display that delivers super crisp and super rich images and videos. You also get a 2.5GHz quad-core Snapdragon 801 processor and 2GB of RAM, giving it consistently slick performance. There's a 16 megapixel camera, long battery life, a water and dust resistant body and even a finger print scanner and heart rate monitor so it really isn't lacking anything. It also has 4G of course and there's even a clever download booster, which combines 4G and Wi-Fi when both are available for ridiculously quick downloads.
5. HTC One M8 - Style, Power and Speed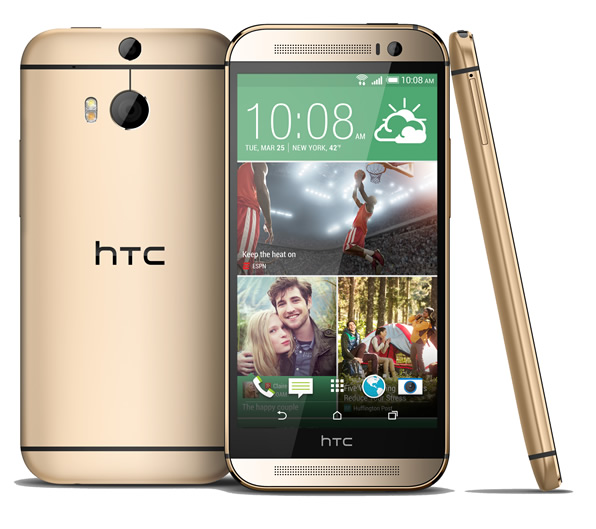 The HTC One M8 isn't quite the most powerful phone in this list and it certainly isn't the newest, but even with the iPhone 6 on the scene it's still one of the best looking, with its curved metal shell and barely a hint of plastic in sight. It also has a 5.0 inch 1080p display, which is a good size and high resolution enough to display sharp images, while there's a 2.3GHz quad-core Snapdragon 801 processor and 2GB of RAM under the hood keeping it well powered. But it's not the specs that make the HTC One M8 a winner, it's the genuinely useful and innovative extra features, like the 4 UltraPixel camera which delivers some of the best low light performance around and the dual front-facing BoomSound speakers for impeccable audio quality even when you forget your headphones. The HTC One M8 is a phone which turns heads and consistently surprises and impresses and of course like any full-featured phone it has 4G connectivity.
4. LG G3 - Even Faster 4G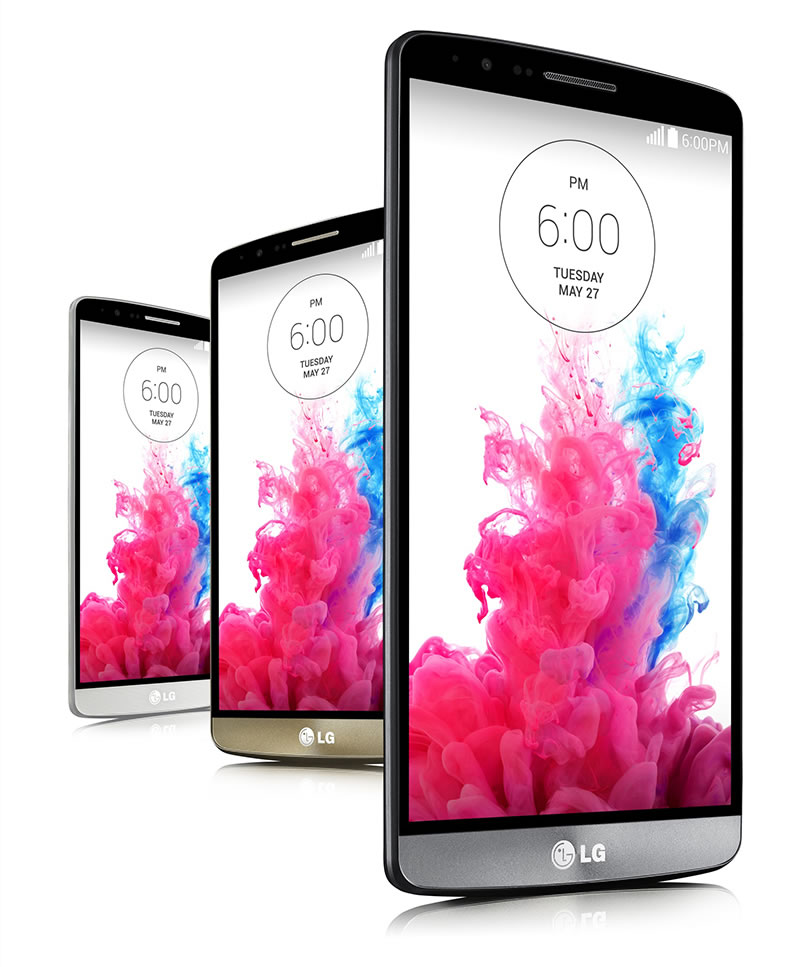 The LG G3 is one of the best Android phones around, thanks in large part to a 5.5 inch 1440 x 2560 display, giving it one of the highest resolution screens you'll find on a handset.
It's also impressively powerful, with a 2.5GHz quad-core Snapdragon 801 processor and 2GB of RAM. And it's not afraid to innovate as shown by its laser autofocus, which allows you to focus your photos faster than any of the competition and by the return of the rear buttons that debuted on the LG G2.
All of these things and more make it a great phone and of course it has 4G too, making it superfast for web browsing and downloading.
3. Sony Xperia Z3 – More of the same but better than ever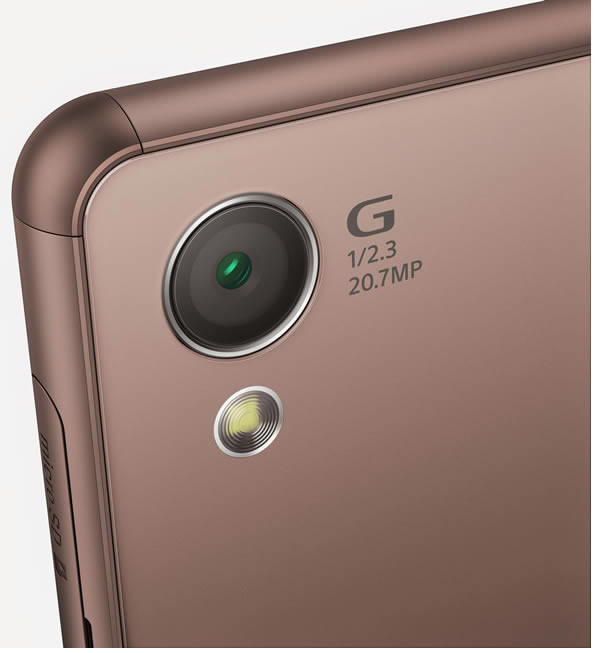 T
The Sony Xperia Z3 might look and sound a lot like the Xperia Z2 but that's no bad thing. Its 5.2 inch 1080 x 1920 display has a pixel density of 424 pixels per inch and it's bright, vibrant and has brilliant viewing angles. The slim 7.3mm metal and glass build continues to impress and its 20.7 megapixel camera is better than ever thanks to ISO 12800 support improving its low light performance. It's also seen a power boost with a 2.5GHz quad-core Snapdragon 801 processor and 3GB of RAM, its microSD card slot ensures storage need never run short, it's dust and water resistant, has excellent stereo speakers, can shoot 4K video and has a very long battery life. So it's not all that different to the Z2 but it's better and almost every single feature and highlight is genuinely useful. It also supports Category 4 LTE, allowing for download speeds of up to 150Mbps, making it a fairly future proofed handset too. All in all the Sony Xperia Z3 is fast, powerful, innovative, looks good and is one of the best 4G handsets around.
Read our : Sony Xperia Z3 Review
2. Apple iPhone 6 - Super Speedy, Super Powerful, Super Slick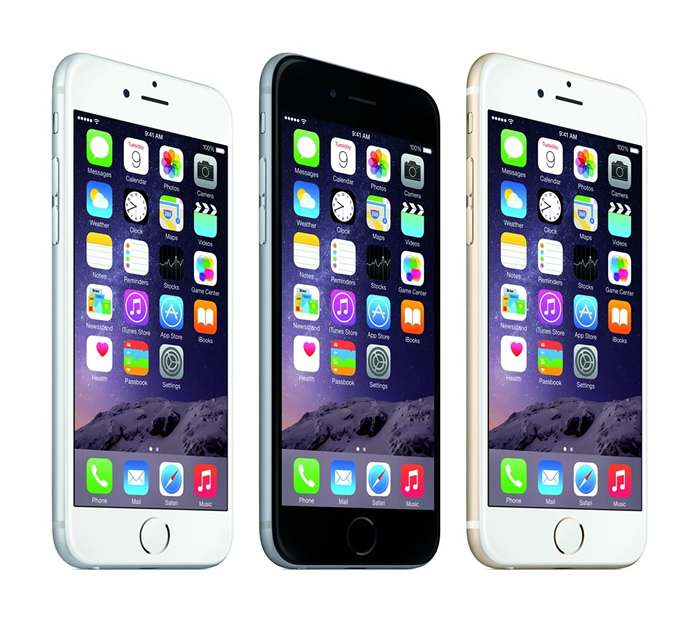 The Apple iPhone 6 recently launched and while it doesn't quite change everything it is undeniably one of the best 4G phones you can buy. Like many other recent flagships it supports Category 4 LTE for download speeds of up to 150Mbps. But it goes one further by also supporting more LTE bands than any other smartphone. That doesn't make a huge difference when using it in the UK but if you take it abroad then you're more likely to be able to use 4G in other countries as the iPhone 6 is more likely to support the LTE bands used by foreign networks. Though of course your home network will still need some sort of agreement with them to enable 4G speeds when roaming. Aside from its 4G credentials the iPhone 6 is just an all-round great phone. With a premium metal build and re-designed curved edges. It's also super slim at just 6.9mm thick. In short this is a phone that you're going to want to show off to people. The 4.7 inch display is only 750 x 1334, making it one of the lowest resolution ones in this list. But Apple sure does know how to deliver strong contrast and natural colours for truly lifelike images. It's powerful too thanks to a 64-bit A8 processor, its 8 megapixel camera is surprisingly good and it includes Touch ID, which is still the best fingerprint scanning tech found on a smartphone, as well as an M8 motion co-processor which tracks your movement, making it an ideal motivator to get out and do more.
1. Samsung Galaxy Note 4 – A powerhouse of monstrous proportions
The Samsung Galaxy Note 4 isn't for everyone. With its large 5.7-inch screen it will be too big for a lot of people, but what a screen it is, with a QHD 1440 x 2560 resolution giving it a super sharp pixel density of 515 pixels per inch. It's also enormously powerful with a 2.7GHz quad-core Snapdragon 805 processor and 3GB of RAM, which is more than enough to cope with anything you could throw at it. But it's a real 4G star too, as it supports Cat. 6 LTE, allowing for download speeds of up to 300Mbps. Almost no other phones are that fast and very few networks or areas in the UK even support those speeds yet, but they will and the Galaxy Note 4 will be ready for it. That's already enough for it to top our list of the best 4G phones available, but it's also got an impressive 16 megapixel camera, a heart rate monitor, a fingerprint scanner, a UV sensor and a stylus. Plus it's got a superior build quality to most Samsung handsets thanks to a metal frame. There are still better looking phones, but none that can go blow for blow with the Samsung Galaxy Note 4 in all those other ways. Read our : Samsung Galaxy Note 4 Review