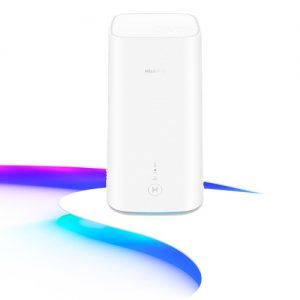 Forget about Black Friday, if you're in the market for 5G or 4G home broadband, then Three currently has an unbeatable offer, as it's knocked the prices of both down to the lowest they've ever been.
Specifically, if you grab a 24-month 4G home broadband or 5G home broadband plan on Three between now and February 10th, then it will cost £8 less per month.
In the case of 5G plans that knocks the price down from £29 per month to £21, while for 4G plans it goes from £22 to £14, and in both cases you're saving £192 over the life of the contract – which we think you'll agree is an enormous saving.
This is all part of Three's winter sale, and those plans include unlimited data and don't have any upfront costs.
Something for everyone
Between the two offerings there should something suitable for everyone, with 4G home broadband being ideal for less demanding users, while 5G home broadband is perfect for high-quality streaming, lag-free gaming, and numerous devices being online at once.
In fact, with average speeds of roughly 200Mbps, it's a lot faster than many fibre broadband plans even, as the most common ones of those average under 100Mbps. Though of course you'll need Three 5G coverage in your home to take advantage of this.
The perks don't stop there either, as Three is offering next-day delivery of the hardware (either a Three 4G Hub or a Three 5G Hub) if you order before 8pm, and there's no need to then wait around for an engineer – these devices are designed to basically be plug and play, so you can get up and running in minutes.
You also don't need a landline, so if you're not using yours, why not get rid of it and save even more money?