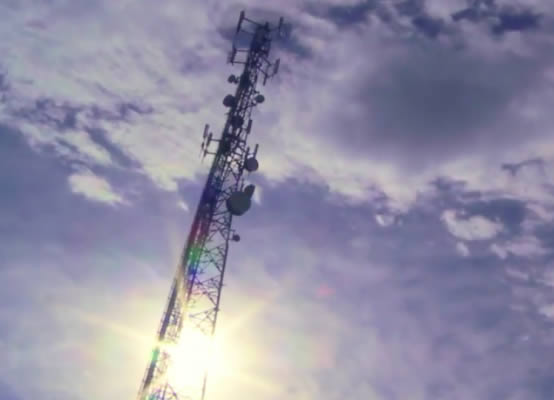 O2 is expanding its UK 4G offering to an additional 1,000 sites around the country following a recent spectrum spending spree.
The UK operator has announced that this fresh spate of 4G connection points will be completed by the end of 2018, with a focus on major transportation hubs and busy shopping centres (such as the Westfield Shopping centres in White City and Stratford) in more than 10 cities. O2 has already established 100 of these fresh 4G sites in locations such as London, Leeds and Nottingham.
Up until recently, O2 held the least spectrum of all four major UK mobile network operators. That all changed when Ofcom's long-anticipated 4G and 5G spectrum auction finally took place in early April.
O2 was the big winner in that auction, having come away with 40MHz of 3.4GHz spectrum and (most notably) all 40MHz of the available 2.3GHz spectrum. The latter is immediately usable with today's 4G network structure, and O2 set to work activating its new sites within 24 hours of the auction.
The network spent close to £206 million on the additional 4G spectrum alone, and a further £308 million on its 5G spectrum. It remains behind market leader EE and second-place Vodafone in terms of overall spectrum holdings, but has closed the gap significantly. Perhaps more importantly, it has also overtaken Three to become the third biggest spectrum holder in the country.
There will be a chance for all of the UK's mobile networks to increase their spectrum holdings further with a future auction in the 700 MHz frequency spectrum.
Derek McManus, COO of O2, said: "We know how important a fast and reliable connection is to our customers which is why we're putting our new 4G spectrum to use as quickly as possible. We were able to switch on the first sites within 24 hours. Our swift deployment of new 4G spectrum will further enhance the O2 experience for all of our UK customers."
One area O2 might want to address next is the speed of its 4G network. As of April 2018, OpenSignal rates O2's network as the slowest of the four main 4G suppliers. With average 4G download speeds of 15.16Mbps, O2's network is roughly half as fast as EE's.