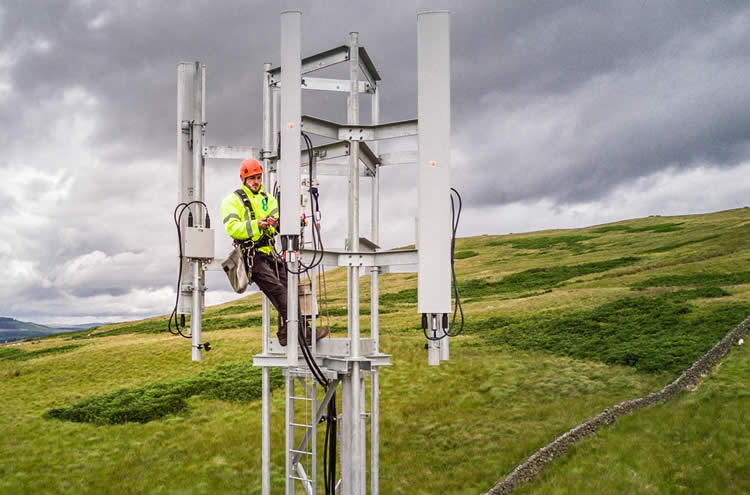 Residents in selected parts of North Yorkshire are set to get 4G coverage after EE installed three new mobile phone sites. The updates mean some areas will receive 4G for the first time.
The places benefiting from the new coverage include Terrington, Oswaldkirk and the B1363 between York and Helmsley, the York Press reports. The third site will be operational shortly and will reach residents in Marske as well as drivers on the A6108.
Councillor Don Mackenzie, executive member for access in North Yorkshire, told the York Press that the infrastructure investment was welcome and would help rural residents compete, as well as attracting tourism.
Critical infrastructure
The new installations are part of EE's work to deliver the UK's Emergency Services Network. The operator was selected by the Home Office in 2015 to provide a resilient national network to enable over 300,000 critical emergency workers to access 4G voice and data.
EE's 4G Emergency Services Network began replacing the existing TETRA system from Airwaves in 2017. The Home Office has called the network an essential part of Britain's critical national infrastructure. It said the EE service would be more flexible and cheaper.
The £1 billion programme aims to ensure that emergency services workers have access to 4G-enabled services such as: sending patients' data ahead so that hospital staff can prepare; live-streaming footage from police body-worn cameras for assessment and support from colleagues; and assessing fire scenarios based on digital blueprints and helicopter live-streams.
The network will also have the capacity to provide priority access to emergency services when required – such as in the event of a large-scale incident. As part of its service, EE deploys Rapid Response Vehicles to ensure maximum service availability for the Emergency Services Network.
Under the scheme, EE is creating an additional 500 mobile phone sites, and the latest three in North Yorkshire are among these.