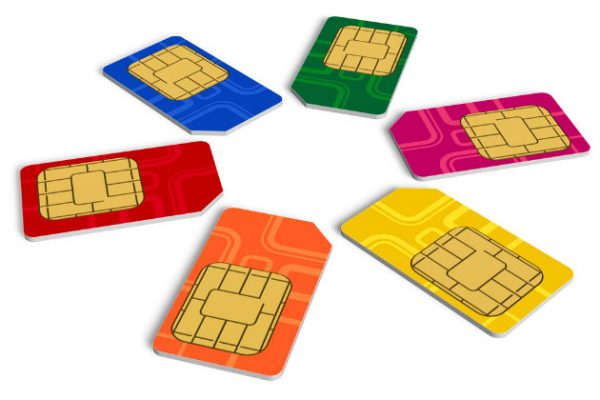 Contracts can sometimes save you money, but being tied in for anywhere from 12 to 24 months isn't always ideal. That's where 30-day SIM only deals come in. You're free to change network with no more than a month's notice and you're not paying out for a new phone.
There are some great 30 days SIM only plans on the market with pricing starting from just £3.99 a month.
1. iD Mobile - From £3.99 a month
iD Mobile has the cheapest 30-day SIM only offer around, at just £3.99 per month for 500MB of 4G data, 150 minutes and unlimited texts.
iD Mobile is owned by the Carphone Warehouse and uses Three's network. All plans come with data rollover so any ununused data will be added to the next months allowance. While, they also come with spending caps and free roaming in the EU.
iD Mobile 30 day SIM Only

500MB data

150 minutes

Unlimited texts

£3.99
2. Plusnet - From £6.00 a month
Plusnet use EE's mobile network and have a range of 30 day SIM plans available starting from just £6 a month which comes with 1GB data, 2000 minutes and 1000 texts.
One of the major selling points is the excellent coverage provided by EE's network, while other positives include free EU roaming and the ability to add spending caps.
Plusnet 30 day SIM Only

500MB data

250 minutes

500 texts

£6.00
3. SMARTY - From £6.25 a month
SMARTY is a great value mobile network run and operated by Three.
They offer a plan with 1GB data, unlimited mins and unlimited texts for just £6.25 a month and you'll also get money back for any unused data (£1.25 per GB).
All plans also come with tethering and free EU roaming on all plans.
Smarty Mobile 30 day SIM Only

1GB data

Unlimited minutes

Unlimited texts

£6.25

+ 2 months free
4. Tesco Mobile - From £7.50 a month
Tesco Mobile, which uses the O2 network, also offers a 1 month SIM plan costing £7.50 a month which bags you 250MB data, 250 mins and 5000 texts.
All contracts can be capped to avoid unexpected spending and they all come with free EU roaming.
Tesco Mobile 30 day SIM Only

250MB data

250 minutes

5000 texts

£7.50
There are a vast range of 30 day SIM deals on the market, but we've picked out the cheapest for you. However, it's always worth comparing all the SIM deals to make sure you are getting the best possible deal.