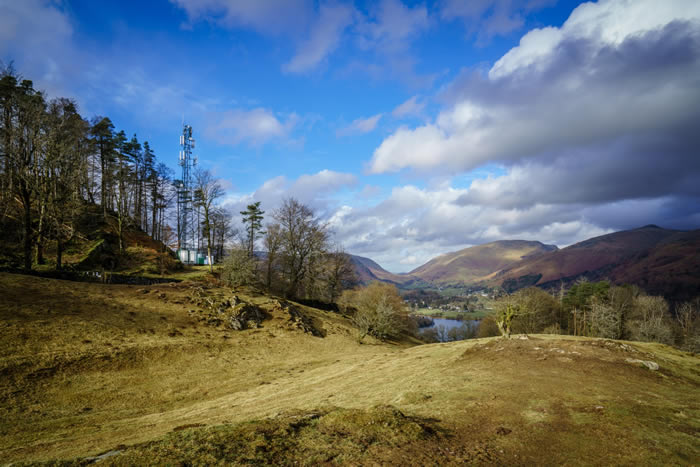 While EE is aggressively expanding its 5G coverage in the UK, it still has very ambitious 4G coverage plans too, as the network has announced that it aims to upgrade 4G in more than 2,000 areas by June 2024.
These will be rural areas, that EE will upgrade as part of the SRN (Shared Rural Network) programme, aimed at bringing 4G coverage to 95% of the UK, and filling in partial not-spots.
Specifically, for this phase of the programme EE intents to extend 4G in 925 locations in England, 359 in Scotland, 125 in Northern Ireland, and 123 in Wales. That's 1,532 in total, but the network has already upgraded 4G in 853 locations since the SRN deal was signed in March 2020, so in total that will make for 2,385 upgrades by June 2024, if EE achieves its goal.
This won't just benefit EE customers either, as under the SRN arrangement these sites will be available for other networks to share, so every UK network gets a boost.
The goal is in sight
All of this comes under phase one of the SRN scheme, but the goal is to bring 4G to 95% of the UK's geography by the middle of the decade, so in theory we should be very close by mid-2024, assuming EE and other networks meet their targets.
Philip Jansen, Chief Executive of BT Group, said: "Today we've made a renewed commitment to boost rural connectivity, helping improve mobile performance regardless of location. The investment BT has made in rural areas means we have the infrastructure in place to extend our 4G coverage footprint even further, minimising the number of new sites we need to build to ensure everyone has access to reliable connectivity. EE is still the only provider of 4G coverage in many places across the UK, and we encourage other operators to recognise the opportunity sharing our sites offers to fill gaps in their networks."
Of course, even with this upgrade work, many rural areas will be far behind urban locations, which are now being outfitted with 5G.
It could be a long time before 5G reaches such a high percentage of the UK's landmass then, but that's arguably a less important upgrade, with this current work serving not just to boost speeds in rural areas, but also to bring network connectivity where currently there's none at all.