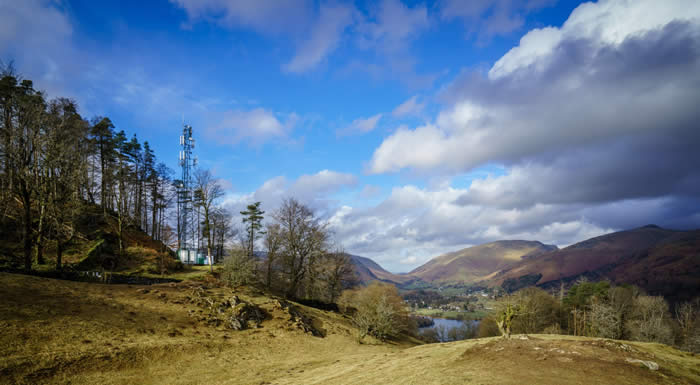 While much of the UK is waiting for 5G, there are still some places that don't even have 4G coverage yet, but EE is working hard to plug those gaps, as it has announced plans to expand its 4G coverage in more than 500 areas by the end of the year.
Work on this actually started back in March 2020, when the SRN (Shared Rural Network) deal was signed. This is an arrangement between the UK's four main mobile networks and the government, aimed at bringing 4G to 95% of the UK's geography by the end of 2025.
Since this was signed, EE has already upgraded its 4G network in 110 rural areas, and this year it intends to do the same in 469 more areas, for 579 in total.
333 of these places are in England, 132 are in Scotland, 76 in Wales, and 38 in Northern Ireland, so while it's not an even split, every UK nation should benefit. Importantly, all of these sites have also been made available to other networks under the SRN scheme, meaning you won't have to be on EE to benefit.
Philip Jansen, Chief Executive of BT Group, said: "Reliable connectivity is important wherever you live, work or travel, and we're committed to improving and adding coverage to even the most remote areas. The investment BT has made in rural areas to date means we already have the infrastructure in place needed to extend our 4G coverage footprint further, minimising the number of new sites we need to build.

"There are many places where EE is the only provider with 4G coverage today, offering the other operators an opportunity to share our existing sites to plug gaps in their networks and improve mobile performance for everyone."
Ready for summer
These 4G upgrades have so far focused on areas that have high summer demand (in other words places that get busier in the summer), such as roads (with EE's 4G network now covering 94% of all roads in Great Britain), coastal areas, and National Parks (all 15 of which have benefitted).
In fact, EE claims that coverage in National Parks has increased by more than 200KM², which is the equivalent of more than 40,000 football fields.
These upgrades are happening under the first phase of the SRN deal, which is designed to close 'partial not-spots' (that is, places that have coverage from at least one but not all mobile networks).
Places with no coverage at all though aren't being left out – the second phase of the SRN will use £500 million of government funding to eliminate these 'total not-spots'.