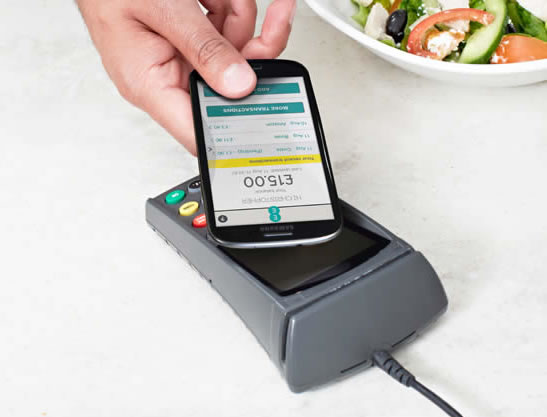 If you're an EE customer you may have heard of Cash on Tap, if you're not you probably haven't, but it's quite an interesting idea and one which EE has been building on since it first launched the service in July of 2013. Here's everything you need to know about it.
What it is
Cash on Tap is a contactless payment scheme by EE in partnership with MasterCard, which allows you to use your phone to pay for things that cost £20 or less. It's fast and seamless, there's no need to launch an app or enter any details, you simply hold your phone over a compatible card reader and the payment will automatically go through.
How to get it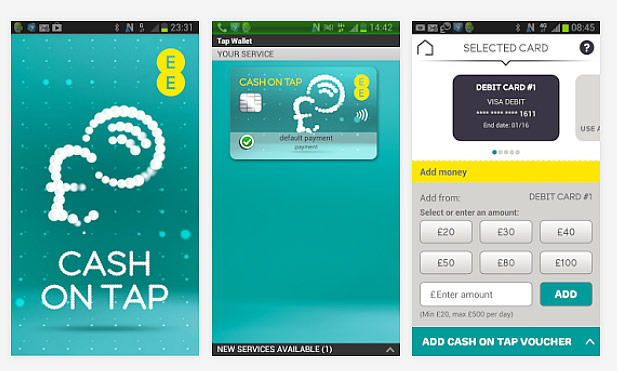 One of the biggest limitations to Cash on Tap is what's required to actually use it. First off you need to be a 4GEE pay monthly customer. That's not totally surprising but it instantly means that it's never likely to become universally accepted in places, as too small a subset of people will be able to use it.
Next you need a phone. EE occasionally updates it to make more phones compatible but right now it only works with the Samsung Galaxy S5, Galaxy S4, Galaxy S3 LTE, Galaxy S4 Mini, Galaxy Note 3, Galaxy Note 2, HTC One, Sony Xperia Z1 and Sony Xperia SP. That's a fairly small list and it's lacking some major handsets that support NFC such as the HTC One M8 and Sony Xperia Z2.
Then you need to download the Cash on Tap wallet. It's a free download from Google Play and not only do you get £5 when you first activate the wallet but you get another £5 when you first start spending your own money, so that's £10 of free money, which is reason enough to give the service a try if you're a 4GEE pay monthly customer and have a compatible handset.
On the other hand when you first download the app it goes through a setup process which can take up to two hours, so make sure you have it set up before you head out shopping.
You'll then also have to create an account and once you've burned through your £5 of free credit you'll have to add money to the wallet to keep using it.
Where to use it
EE Cash on Tap is currently useable at over 230,000 places including McDonalds, Waitrose, the Post Office, Co-Operative Food and more. Just look out for the contactless payment symbol and you'll be able to pay for anything that costs £20 or less.
EE seems set on making it available in as many places as possible and even installed contactless payment sites at this year's Glastonbury, so with any luck it will work at a lot more places in future.