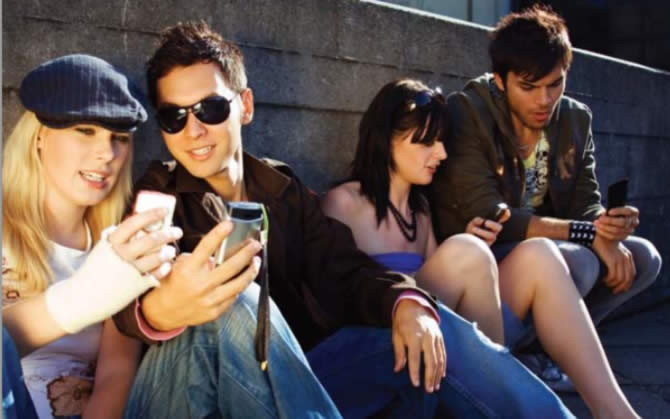 Christmas is almost here, but there's still time to get some presents in and a tablet is the perfect choice for any tech fan. The tougher choice is which tablet to buy, but we've made that a little bit easier by creating a rundown of the ten best slates to give this Christmas.
10. Amazon Kindle Fire HD 6 - £79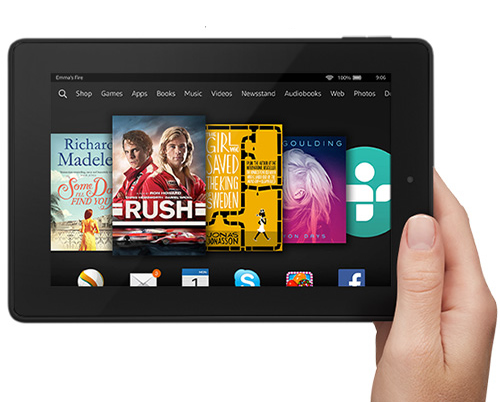 The Amazon Kindle Fire HD 6 isn't the most impressive slate around, but at £79 it doesn't have to be. Its 6 inch 1280 x 800 display provides a decent window into its world of apps and media, albeit a fairly small one and a quad-core processor and 1GB of RAM ensure it offers fairly snappy performance.
It's a budget buyers dream in other words and is an even better fit if buying for a child, since the low price and small size make for an attractive combination.
9. EE Eagle - £169.99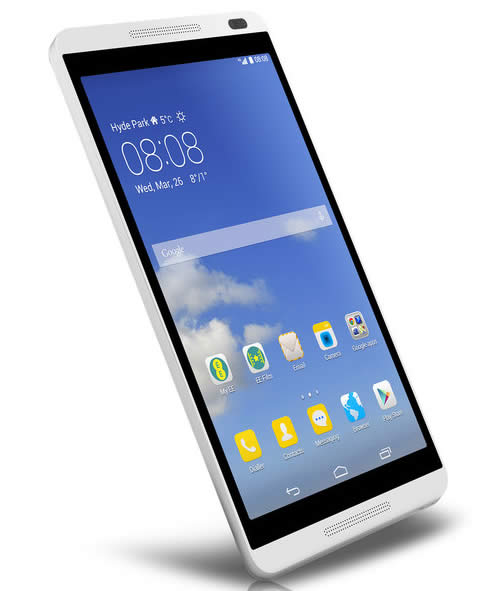 The EE Eagle isn't the best tablet around but it's well worth considering for anyone who wants a 4G slate, as it retails for just £169.99 and most tablets either don't include 4G or cost far more than that for a 4G version.
In fact it can be even cheaper upfront if you buy it on an EE contract. For example you can get it for just £49.99 if you opt for a 24 month contract at £15 per month and that also gives you 2GB of data to play with.
Even once you take 4G out of the equation it's not a bad tablet, with a 1.6GHz quad-core processor, 1GB of RAM and an 8.0 inch 1280 x 800 screen. It even has dual front-facing speakers for superior audio and a slim metal shell giving it a premium look. There are better tablets around but few that are better value and perhaps none that are better value for 4G.
8. Samsung Galaxy Tab Pro 10.1 - £229.99
Samsung's approach to tablets seems to be to flood the market with them, which means there are a whole lot of the company's slates around with varying specs and prices, but the Galaxy Tab Pro 10.1 is definitely a highlight.
It's not quite the best looking or most powerful tablet around, but it's not far off, with a super slim 7.3mm shell, a crisp 1600 x 2560 display and a powerful quad or octa-core processor.
There's a 4G model available too so you can make the most of all that power and its 10.1 inch size is likely to be optimal for most people. All that and it's not even got a top tier price tag.
7. Tesco Hudl 2 - £129
Like the Amazon Kindle Fire HD 6, the Tesco Hudl 2 is more at the budget end of the spectrum, though not quite to the same extent as its rival. In fact at £129 it's £50 more expensive, but for your money you get a larger 8.3 inch 1200 x 1920 screen, twice as much RAM and a 1.83GHz quad-core processor.
In other words it's bigger, higher resolution and more powerful, which more than justifies the extra money in our opinion.
6. Microsoft Surface Pro 3 – From £639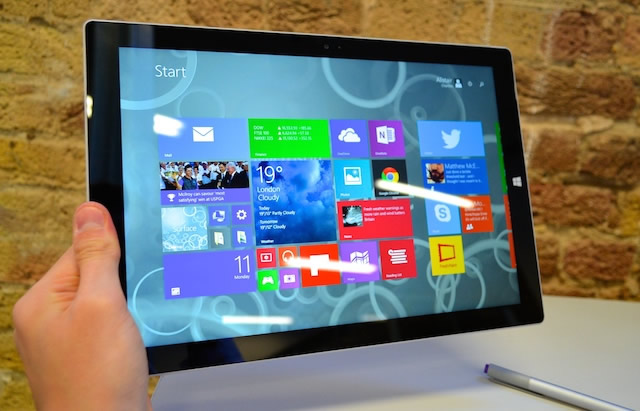 The Microsoft Surface Pro 3 is right at the other end of the spectrum, with a starting price of £639. In fact it can potentially cost up to £1,649 depending on what configuration you opt for.
With most slates all you can really choose between is different amounts of storage and whether or not to have mobile data, but with the Surface Pro 3 you can customise the processor and amount of RAM too and in all cases the specs are miles beyond what other slates offer, which combined with a 12 inch 2160 x 1440 display and a full version of Windows 8.1 Pro explains the price tag.
Most people are likely to struggle to justify spending that much on a tablet, but Microsoft doesn't see the Surface Pro 3 as just a tablet, it sees it as a laptop too, and with good reason given the specs, the cost and the fact that it has a kickstand and an optional keyboard.
It shines for media, gaming and web browsing, but it's just as adept for working on, thanks to the versatility of a desktop operating system, a large hard drive and the power to process demanding tasks.
5. Google Nexus 9 – From £319
The Google Nexus 9 straddles the line between budget and affordable, with a starting price of £319. It's definitely more on the premium end of pricing but still comes in substantially cheaper than many slates.
So what do you get for your money? A 2.3GHz dual-core Tegra K1 64-bit processor, 2GB of RAM and a screen which also straddles a line, this time between small and large, coming in at 8.9 inches and packing an impressively high 1536 x 2048 resolution.
Those are some impressive specs, especially for the money, but best of all it runs stock Android and the latest version at that. Plus as it's stock and Google branded it will receive prompt updates to the next few Android releases.
4. Sony Xperia Z2 Tablet - £340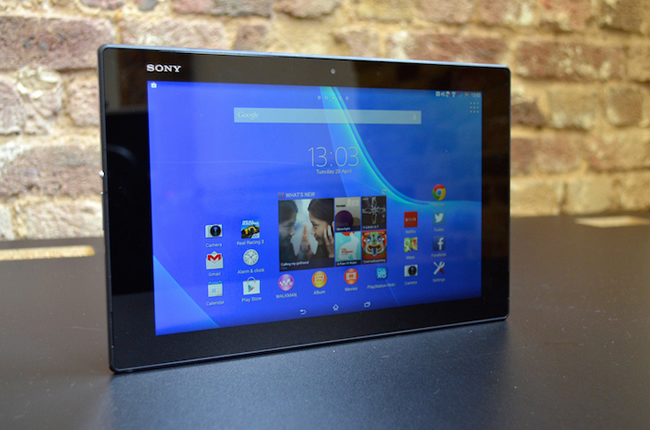 The Sony Xperia Z2 Tablet is a real winner, from its premium design that comes in at a ridiculously slim 6.4mm, to its powerful 2.3GHz quad-core Snapdragon 801 processor and 3GB of RAM. Its 10.1 inch screen is the perfect size too and while the 1200 x 1920 resolution could be better it's by no means bad.
It's a slick, powerful slate and it's durable as well thanks to dust and water proofing- a feature which is still rare on tablets. All in all it's very nearly the best Android tablet around.
3. Apple iPad mini 2 – From £239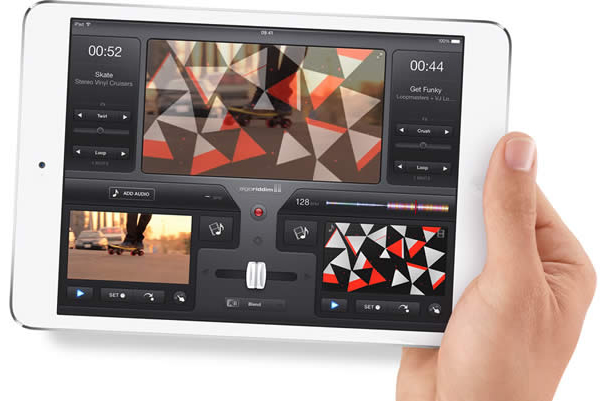 The iPad mini 2 may have been superseded but in some ways it's still Apple's best mini yet, with almost identical specs to the iPad mini 3, including a crisp 7.9 inch 1536 x 2048 screen, a 1.3GHz dual-core Apple A7 processor, 1GB of RAM and a premium aluminium build.
All it really lacks is Touch ID, which is a nice feature but hardly essential, and with that omission it comes in at just £239, making it by far the cheapest of the two and the best value for money.
2. Samsung Galaxy Tab S – From £270
We've already put one Samsung tablet in this list but the Galaxy Tab S is worthy of inclusion too. Though it's not so much one tablet as two, because it comes in 10.5 inch and 8.4 inch sizes.
Whichever size you opt for you get a stunning 2560 x 1600 Super AMOLED screen, 3GB of RAM and an 8 megapixel camera and while the processors differ, with a quad-core chip in the 8.4 inch model and an octa-core one in the 10.5 inch slate, they both pack in a tremendous amount of power and performance to match.
They're slim too at just 6.6mm thick and it's really only the plastic build which lets them down. They're easily the best Android slates available and almost a match for the iPad Air 2.
1. Apple iPad Air 2 – From £399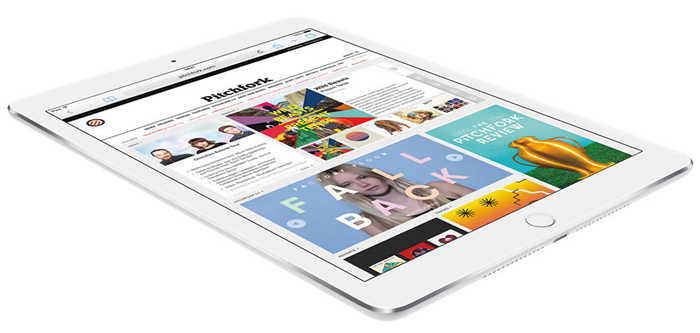 It probably comes as no surprise that this is our number one tablet recommendation for gift givers everywhere. The iPad Air 2 has it all, starting with the best build we've ever seen on a slate, thanks to a 6.1mm thin aluminium shell.
Under that premium exterior there's a powerful Apple A8X chip, which brings the 9.7 inch 1536 x 2048 screen to life. It sports Touch ID too and of course it runs iOS 8, bringing slick, intuitive operation and access to arguably the best stocked app store around.
With a variety of different storage sizes to choose from as well as Wi-Fi only or Wi-Fi + 4G options you're bound to be able to find one that's the perfect fit for the recipient too.