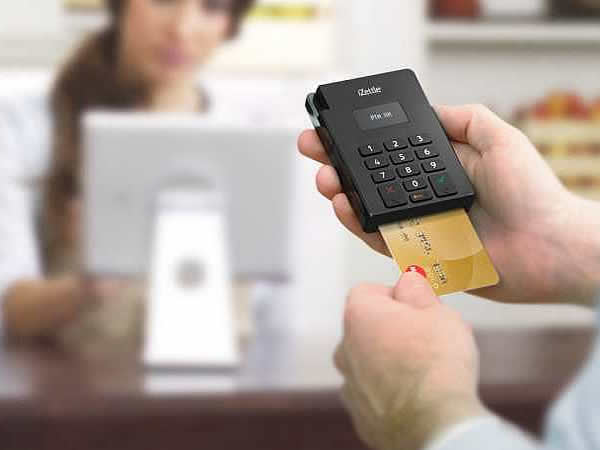 We spend a lot of our time talking about the benefits of 4G for personal use, but it's just as important for businesses, perhaps even more so, and that's something which EE in particular really seems to understand.
There are some obvious advantages to 4G as a business user. It's far faster than 3G, making it a lot easier to work on the move when away from the office. That could mean on a train journey, at the airport, when visiting a client or customer or any other time or place when Wi-Fi isn't readily available.
Essentially it frees employees from their desks, making them productive whenever and wherever. One of the many companies that EE has done this for is Renault and it's made a video showing how its 4G network has given 5 hours a week back to Renault's Finance Director:
Of course to fully take advantage of that productivity potential you can't be worrying about data limits, which is why EE has launched huge data bundles for businesses, right up to 1 petabyte of data and the bundles have no expiry date and no sharer fees, so they can be split between as many employees as necessary.
Soon companies in parts of the UK will be able to enjoy even faster 4G, really bridging the gap between mobile and broadband connections. EE has already rolled out double speed 4G to 20 towns and cities across the UK and it's working on an ambitious plan to increase speeds even further in London with city-wide LTE-Advanced.
But there's more to 4G than just speed. For example EE has partnered with iZettle to provide small businesses with 4G powered mobile payment terminals. A card reader has been developed which can be plugged straight into a 4G smartphone or tablet and used to accept payments, so if you don't have a static place of business it's a simple, secure solution for taking payments wherever you happen to be. You can see it in action here:
EE is also working with supermarkets and high street stores to modernise their businesses with the help of 4G. Through an initiative called 'Connected Retail' the network is helping businesses improve their productivity and their ability to communicate with customers by outfitting managers with 4G equipped tablets, so they can do admin work from the shop floor and by developing apps which customers can use while they shop, giving the store key information about their buying habits.
Another way in which EE is thinking outside the box with its approach to 4G for business is by equipping RAC patrol vehicles with 4G equipped devices which track their speed, location, breaking distance, fuel consumption and more. Among other things this allows the drivers to become more aware of bad habits and work on changing them, reducing petrol consumption and saving money in the process. You can see an example of how it works here:
As this initiative expands it's easy to see how it could benefit any business with a mobile work force.
EE is also focussed on security. It recently launched a new Super Secure 4GEE portfolio which allows businesses to securely manage access to company data and business applications.
But while EE is certainly leading the way when it comes to 4G for business it's not the only network that offers business services. Vodafone has also got some 4G business plans. There are Red Sharer plans for example, which allow users to share a pool of data between them, just like EE offers.
Vodafone has also launched a service called 'Sure Signal Premium,' which a device that can easily be installed into a work place and then gives users consistent and reliable access to Vodafone's 4G network. It's easy to set up and is designed to ensure there's a high speed internet connection everywhere in a building, even areas where a Wi-Fi signal might be flaky, so productivity can be at a maximum at all times.
Then there's O2, which is perhaps particularly appealing to small businesses, with things like a free subscription to Evernote Premium when you register, which makes it easier to work and take notes while keeping all your data synced across devices.
Of course you've also got to consider network coverage and only EE can currently offer anything close to comprehensive coverage. By the end of the year EE aims to bring 4G coverage to 98% of the UK, while Vodafone and O2 aren't likely to achieve the same until the end of next year. So if your business is particularly mobile or based somewhere with no 4G coverage from O2 or Vodafone then EE really is the only choice for now.
Even if its rivals do start to catch up in terms of coverage EE is still way ahead in terms of business focused initiatives, not to mention the fact that in many locations its network is far higher speed than rivals and is set to get even faster still in London.
So if you're a business user and haven't already got on board with 4G there's never been a better time and if you have a mobile work force then it's a move that's all but essential. While if you were wondering which network to go for it really is a no brainer. Whether you need speed, coverage, reliability, security or tailored services EE can currently best serve the needs of just about any business type and that's likely to continue to be the case for the foreseeable future.