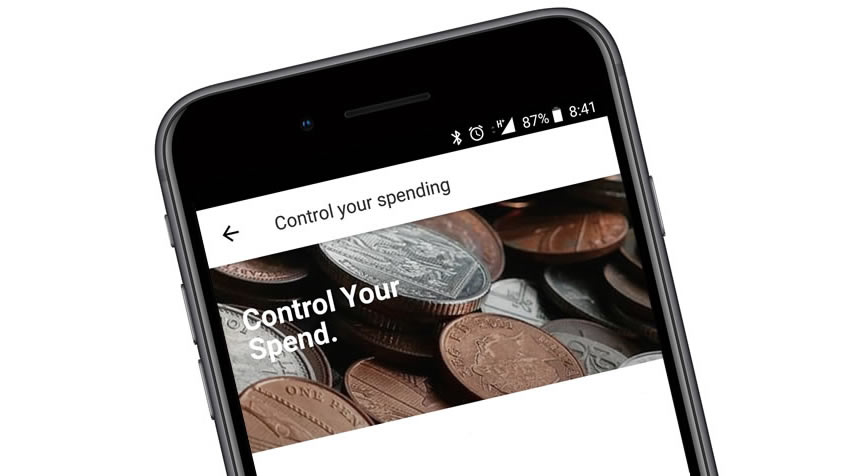 Spending caps are designed to stop you spending more than you plan to and they're offered by many networks.
However, they're not always activated automatically, and the specific details of each network's spending cap can vary.
For example, in some cases they take the form of a capped spend, which means you will be able to keep using minutes, data and texts beyond your allowance but only up to a certain value that you select. That's the standard thing that's meant with the term 'spending cap', and that value can usually be £0 if you don't want to risk spending any extra.
But other networks use variations on this, such as stopping you use any minutes, data or texts once you've used up your allowances, usually with the option to manually buy more allowances, but with no ability to set a higher cap. And the top end of a cap can vary from network to network.
Further complicating matters is the fact that not all networks offer any kind of spending cap (though the majority do give you some kind of control), so if a spending cap is important to you then read on for everything you need to know.
Which networks offer spending caps?
The most conventional caps are offered by EE, Three, O2, Sky Mobile, Virgin Mobile, BT Mobile, iD Mobile, Plusnet Mobile, Asda Mobile, Talkmobile and Tesco Mobile, each of which let you set a monthly cap for charges outside of your allowance.
EE lets you set a cap of between £0 and £50. Note that this cap only really applies to data use, but that's fine as at the time of writing all the network's plans include unlimited minutes and texts anyway.
Sky Mobile meanwhile lets you set a spending cap of between £0 to £100, as do Virgin Mobile, Tesco Mobile and Three. Three also has additional spending controls which are detailed in the next section. O2 has a higher limit, offering caps of between £0 and £200.
BT Mobile lets you set a cap as low as you want (but doesn't list the maximum cap), iD Mobile lets you set the cap at between £0 and £25, while Plusnet Mobile's start at £0 and top out at £30. Talkmobile and Asda Mobile also let you cap your out of bundle costs, but haven't outlined how much by.
Recommended SIM Only deals

6GB data

Unlimited mins

Unlimited texts

£7 a month

25GB data

Unlimited mins

Unlimited texts

£8 a month

Unlimited data

Unlimited mins

Unlimited texts

£21 a month

Compare SIM Only deals
If you took out a plan with Vodafone on or after October 1st 2018 then you'll have access to Vodafone Spend Manager, which lets you set a cap on out-of-plan charges, so any premium rate numbers and the like will be capped.
Whenever you took out your plan, Vodafone also offers a data cap which stops you going over your data allowance.
Three meanwhile caps your data so you can't use more than your allowance without buying an add-on. The network also allows you to block calls that go over your monthly allowance and block numbers that aren't included in your bundle. That's in addition to standard spending caps.
FreedomPop offers both usage alerts and the ability to disable automatic top-ups and prevent data overage charges, however these features cost extra.
Giffgaff and Lycamobile don't offer spending caps as such, but if you turn off auto top-up then you'll never spend more than you plan to. SMARTY, Lebara, and VOXI are similar, as you have to manually buy any additional allowances outside your basic plan.
At the time of writing none of the networks we cover completely lack ways to control your spend.
Frequently Asked Questions
Which network should I choose for a spending cap?
EE, Three, O2, Sky Mobile, Virgin Mobile, BT Mobile, iD Mobile, Plusnet Mobile, Asda Mobile, Talkmobile and Tesco Mobile are the best choices if a spending cap is your main concern, since they all offer customisable caps that let you exceed your allowances but only by an amount you're happy with.
However, if all you want is to not be able to exceed your allowance then Giffgaff, VOXI, Lycamobile, Lebara or SMARTY would also be solid choices.
Of course, spending caps aren't all you should be considering, you should also look at price, coverage, allowances and extras. There's no single network that's best for everyone, but assuming you don't need a huge data allowance, Plusnet Mobile strikes a good balance, since it has low prices and strong coverage.
BT Mobile is also a solid choice, as it has the same coverage, potentially higher speeds and higher data limits, as well as VoLTE and Wi-Fi Calling, though its prices aren't typically quite as low.
iD Mobile is worth considering for its extras though, as it lets you roll over your unused data from one month to the next, and also offers VoLTE and Wi-Fi Calling, though it likely has slightly worse coverage.
Why might I want a spending cap?
You might want a spending cap if you're concerned about spending more than you plan to on your monthly phone plan. Perhaps because money is tight, or because you just want to stay in control. If you find you're often getting close to or exceeding your allowance limits, or spending on things outside of your allowance, then a spending cap could be especially handy.
A spending cap could also be useful if you're buying a phone or SIM plan for a child or teenager, since they might not be so aware or careful of how much they're spending.
Even if you don't mind spending more when needed, a cap could still be worth having, just to make sure nothing sends your costs unexpectedly rocketing.
Do I have to set up the spending cap or does it come pre-configured?
That varies from network to network, so it's worth contacting yours to check. Even if you know you have a cap in place though it's probably worth contacting the network to change it to the level you want.
How do I change or remove a spending cap?
That also varies from network to network. In some cases, you'll have to give customer services a call, while in other cases you'll be able to do so by logging into your account on their website or app.
Are there any downsides to spending caps?
Not generally. The only real downside is that it could be inconvenient if you hit your cap and want to keep using minutes or data, as you'll need to change or remove the cap – or wait until your next billing cycle – before you can. This is by design, of course, but there might be occasions where you'd rather spend the extra than be cut off.
In general though if you set a spend cap that balances your talking and data needs with your budget then this shouldn't be a factor very often.