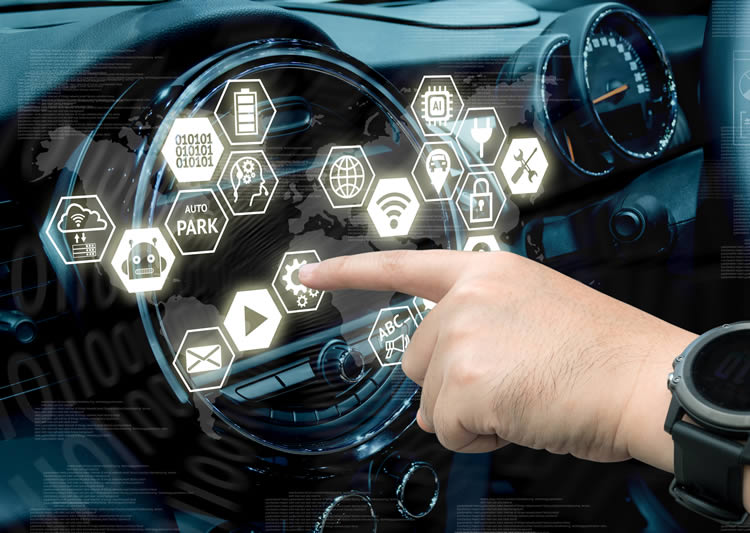 Ford announced at MWC 2017 that it is teaming up with Vodafone to install 4G modems in select cars from its 2018 European range.
These pre-installed FordPass Connect 4G LTE modems will effectively act as portable Wi-Fi hotspots, enabling up to ten devices at a time to connect to the internet. It's anticipated that this connection will provide better and more stable internet performance for things like movie and music streaming while on the move.
In addition to acting as a portable Wi-Fi hotspot, Ford's new connected cars will enable customers to remotely lock and unlock their cars from anywhere in the world. It will also enable customers to check on the location of their car and monitor key information such as fuel and oil levels, tyre pressure, battery life, the odometer, and even whether the alarm is sounding.
Ford's Live Traffic feature, meanwhile, will offer drivers real-time traffic updates, and will actively re‐route them away from congestion.
The new Vodafone modem will also hook Ford's cars up to its eCall service, which automatically dials emergency services and shares the car's location in the event of an accident.
Costs and availability
Ford's connected car service will initially launch for select cars in Ford's 2018 range in the UK, France, Germany, Italy, and Spain.
The system is based on Vodafone's global SIM and Internet of Things platform, so customers will need to sign up to an additional data service plan on top of their existing mobile contract. Specific costs haven't yet been revealed, but it should tie in nicely with the abolition of European roaming charges that's set to come into effect in June 2017.
"The future of mobility is enabled by connectivity, connectivity between you and the vehicle, between your smartphone and vehicle, and between the vehicle and its surroundings," said Don Butler, executive director, Ford Connected Vehicle and Services.
"With FordPass Connect, our SYNC platform is transitioning from being device-centric to become cloud-connected. FordPass Connect with Wi-Fi powered by Vodafone lets kids watch movies, listen to music or even do homework while travelling; and people working from the road can easily access corporate resources from wherever they are."