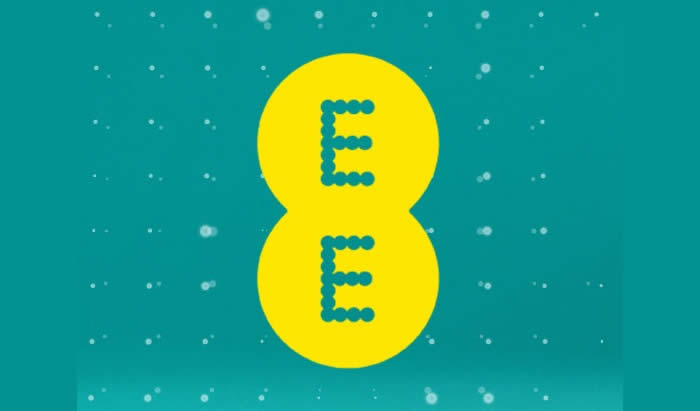 EE has launched a new service called Reserve Data that essentially gives you unlimited data on plans that don't have an unlimited data allowance.
Confused? We'll lay it all out for you below, explaining exactly what EE Reserve Data is, how you can get it, and any limitations of it.
What is EE Reserve Data?
EE Reserve Data is a service that kicks in when you use up your standard data allowance on select plans. It lets you keep using data but at greatly reduced speeds of 2Mbps for both uploads and downloads. While that's slow, it's the same as you get as standard on a Vodafone Unlimited Lite plan, so it's not unusable.
How can I get EE Reserve Data?
EE Reserve Data comes as standard with any EE Smart plan bought from May 27th, 2020 that doesn't come with unlimited data. That includes Smart handset plans and Smart SIM Only plans.
However, this is the only way to get EE Reserve Data at the time of writing – no other plan types come with it, including older Smart plans, and it's not possible to buy it separately.
And of course, unlimited data plans don't come with EE Reserve Data because they wouldn't benefit from it.
Is EE Reserve Data unlimited?
Yes, it is, so you can use as much Reserve Data as you want, it will just be a lot slower than the speeds you usually get on your phone.
What can I do at 2Mbps speeds?
2Mbps speeds are similar to what you'd get on the most basic of 3G connections, so they're not speeds you'll likely have experienced much in years, but they are just about enough for the basics.
With speeds of 2Mbps you can do things like browse the web, send emails, use Facebook, and instant message, without much slowdown. You can also use Google Maps, stream high quality music and other audio, and stream video or make video calls in standard definition. Loading of websites and the like will be slower than normal, but they'll be perfectly useable.
As an example of the time things will take, a web page will take around 8 seconds to load, a typical song will take under 15 seconds to download, and a 30MB app will take around 2 minutes to download.
What can't I do at 2Mbps speeds?
There are a number of things that 2Mbps speeds aren't ideal for or in some cases aren't really capable of. These include streaming and video calling in anything more than standard definition, group video calls, tethering, online gaming, or downloading large apps or other files.
These things will either be very slow, in the case of things like downloading and tethering, or just not really work at all, in the case of HD streams and online games.
How can I get full speed data again?
The simplest way to return to full speed is simply to wait for your allowances to reset at the beginning of your next billing month.
However, if you just can't wait then you can either buy a data add-on, or receive a data gift from someone else on your account – if there is anyone else on your account and they have data to spare.
FAQs
Can I use EE Reserve Data to tether?
Yes, you can, but the speeds are low enough that tethering with EE Reserve Data is unlikely to be a particularly good experience since that 2Mbps is shared between devices – so if you're using two devices at once then they'll average at most 1Mbps speeds each.
Can I use EE Reserve Data while roaming abroad?
Yes, you can use it to roam in EE's standard 48 free roaming locations, but it's subject to the same 50GB monthly roaming cap as general data use.
Can I get EE Reserve Data on pay as you go?
No, at the time of writing EE Reserve Data is only available on Smart plans.
How will I know when EE Reserve Data is going to kick in?
EE will text you when you've used 80% of your full speed data, and again when you've used all of it and Reserve Data kicks in, so you'll be warned when it's kicking in soon, and when it has done.