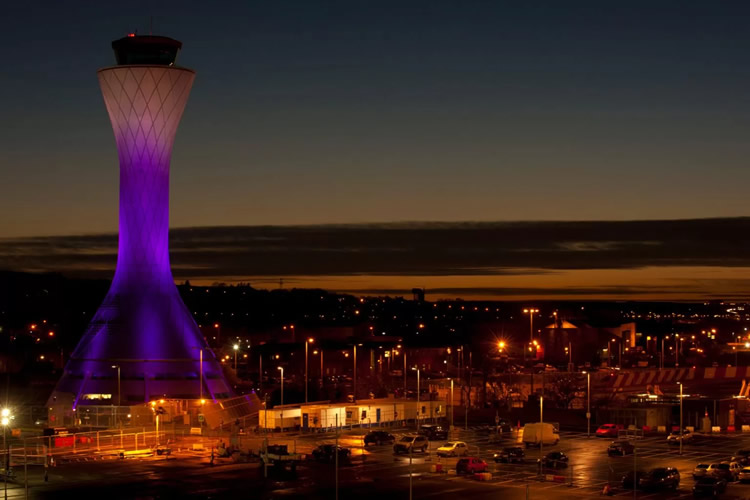 Airports are among the busiest places you'll find, so it's important that they have speedy, reliable connectivity, and Edinburgh Airport has just had a major upgrade on that front, as Vodafone has installed dedicated mobile phone coverage there.
These improvements were made with the help of in-building solution supplier Exchange Communications, and according to Vodafone this installation has led to "stronger and faster 5G and 4G."
In fact, elsewhere Vodafone claims this is "the introduction of ultrafast Vodafone 5G" at Edinburgh Airport, so Vodafone 5G may not have been available there at all prior to this – though presumably 4G was.
Better connectivity for employees and passengers
Either way, both forms of connectivity should work faster and more reliably now, wherever you are in the airport and however busy it gets. Given that Vodafone customers account for around 14 million of Edinburgh Airport's passengers each year, that should be good news for a lot of people.
So whether you want to check flight details, stream some videos to kill time while waiting for a flight, or anything else that requires data, this upgrade should help. It will even improve call quality.
And it won't just benefit passengers – airport businesses and employees will also benefit from this upgrade, at least if they're Vodafone customers.
In fact, Vodafone's ultrafast 5G service could also be used to power things like contactless check-in and digital passport controls if needed.
Denis McIlroy, Head of IT at Edinburgh Airport said:
"Whether it is tracking your flight, sending that important email, joining a virtual meeting or simply staying in touch with family and friends you are going or coming to visit, connectivity to reliable 4G and 5G is really important so it's great to have enhanced that provision at Scotland's busiest airport. Our work with Vodafone will also allow us to continue to make improvements for passengers behind the scenes and deliver a smooth and seamless journey through the airport."
And this is just the latest in a series of connectivity upgrades Vodafone has made across Scotland, with the network currently working on reaching the point where overall 4G coverage extends to 91% of the Scottish landmass.
* Photo credit = Vodafone