If you're after one of the best cheap smartphones you'll find there's a lot of choice and a lot of good options, with many handsets now offering surprisingly high-end features for not a whole lot of money.
Of course, what you'll be able to get will depend on exactly how tight your budget is, and whether you want Android or iOS – the latter being far more restrictive if you're on a limited budget.
With that in mind we've created this guide, covering all the very best cheap smartphones suited to a range of needs, from the iPhone SE (2020), to the Google Pixel 4a, Moto E7 and beyond.
Below then you'll find all the best options split across a number of categories based on price or operating system, with entries ranked from best to worst in each category.
Best cheap Android phones
The following handsets are among the best Android phones you can buy for a budget of under around £300.
Google Pixel 4a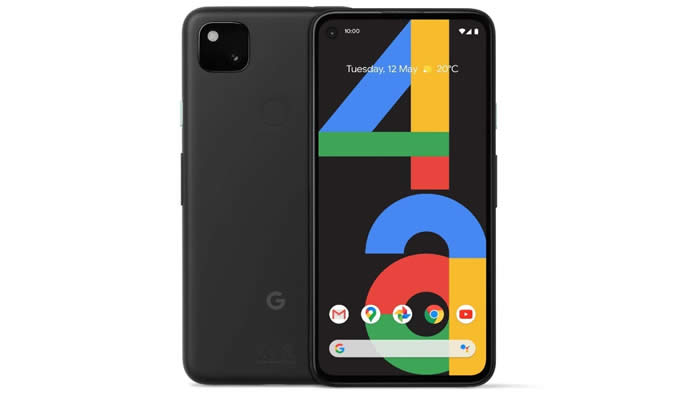 The 4G version of the Google Pixel 4a just scrapes into this list thanks to a price drop, so it's more expensive than many of the phones you'll find here, but it justifies the outlay.
Highlights include a great albeit single-lens 12.2MP camera, a mid-range Snapdragon 730G chipset, 6GB of RAM, 128GB of storage, and a 5.81-inch 1080 x 2340 OLED screen.
Of course, being a Pixel handset this also has stock Android, and the latest version at that, so the interface is one of the best and most up to date you'll find on an Android phone. The body is plastic and there's no 5G, but if not for that the Pixel 4a could almost pass for a high-end handset.
Xiaomi Poco F3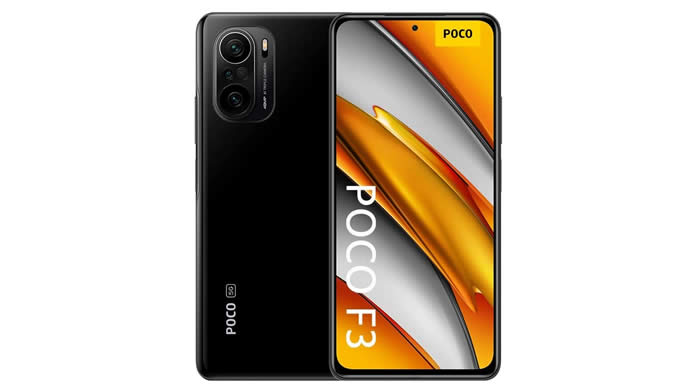 The Xiaomi Poco F3 isn't a big name, but it is big on specs, packing in a 6.67-inch 1080 x 2400 AMOLED screen with a 120Hz refresh rate, HDR10+ support, and a very high maximum brightness.
On top of that it has near flagship power from its Snapdragon 870 chipset, plus you get up to 8GB of RAM (though you'll have to settle for 6GB to keep the price under £300), and either 128GB or 256GB of storage.
There's a triple-lens camera too, with a 48MP main, 8MP ultra-wide, and 5MP macro sensor, and a decently large 4,520mAh battery. You even get 5G and a glass back – though the sides are plastic.
The Xiaomi Poco F3 is primarily a phone to buy for its impressive screen and power, but the other specs hold up reasonably well too.
Samsung Galaxy A32 5G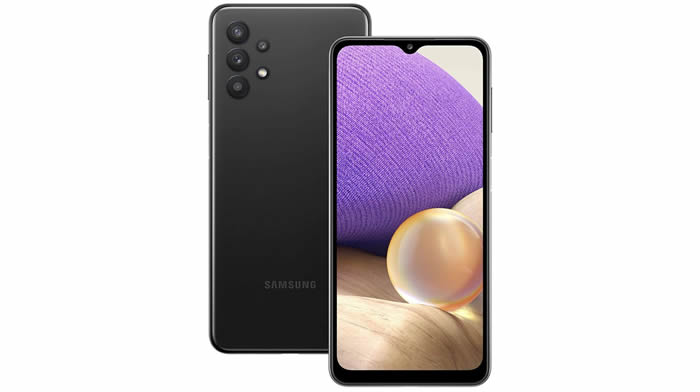 While the Samsung Galaxy A32 5G sits towards the bottom of Samsung's affordable Galaxy A range, it comes with a lot to recommend it, not least the inclusion of 5G.
The Galaxy A32 5G also has a quad-lens camera, with a 48MP main sensor, an 8MP ultra-wide one, a 5MP macro one, and a 2MP depth one. While those last two aren't amazing, having four lenses at all at this price is decent, and the Galaxy A32 5G has other great aspects too, such as its big 6.5-inch 720 x 1600 screen, its large 5,000mAh battery, and its solidly mid-range MediaTek Dimensity 720 5G chipset.
We'd have liked to see a higher resolution on the display, and the design looks slightly dated, but if you can live that the Galaxy A32 5G is a very solid budget buy.
---
Best cheap iPhones
After an iPhone? As there aren't as many iPhones available and Apple typically charges more than other manufacturers, the selection of cheap options isn't particularly wide, but your best bet is one of the following.
iPhone SE (2020)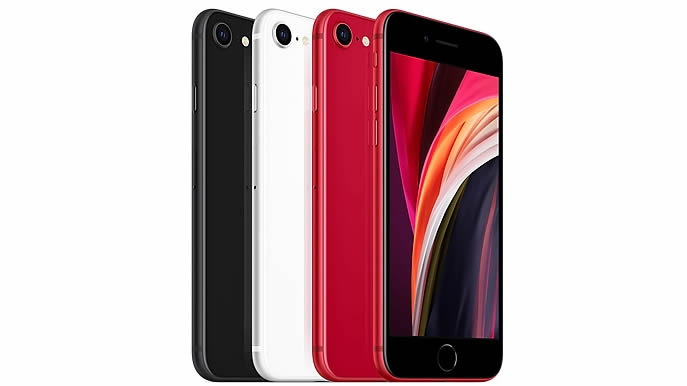 The iPhone SE (2020) is of course the best cheap iPhone, as, well, it's the only truly affordable iPhone that Apple has made in years.
But while it wins by default, it's also a great handset, with the very same chipset as the far more expensive iPhone 11 range, so you get a remarkable amount of power.
The iPhone SE (2020) also has a premium build, with a glass back, an aluminium frame, and water resistance, plus a compact 4.7-inch 750 x 1334 screen and a capable 12MP camera.
iPhone 7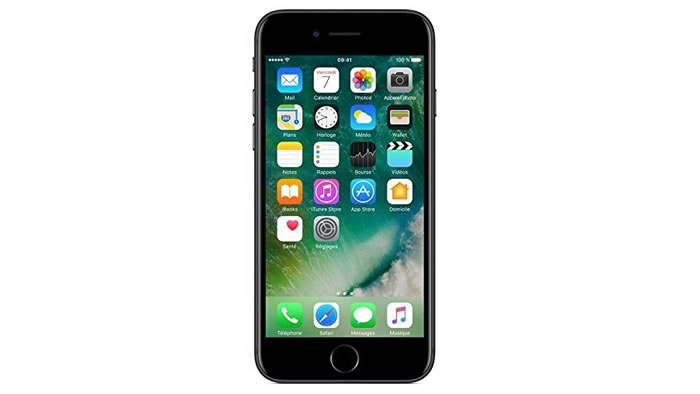 If the iPhone SE (2020) is too expensive for you then you could head back into Apple's past and opt for the iPhone 7. This isn't sold by Apple anymore, but some other stores still stock it.
It has a similar premium design to the iPhone SE (2020) and a similarly good 4.7-inch 750 x 1334 screen, along with water resistance, but it's using an older – though still capable – Apple A10 Fusion chipset and doesn't support wireless charging.
Still, as with the iPhone SE (2020) you can get the latest version of iOS on it, and it should cost you a fair chunk less.
---
Best phones for under £200
So the phones above are a bit outside your price range? Not to worry, as below you'll find a selection of even cheaper phones, all of which are good and can be found for under £200.
Moto G9 Power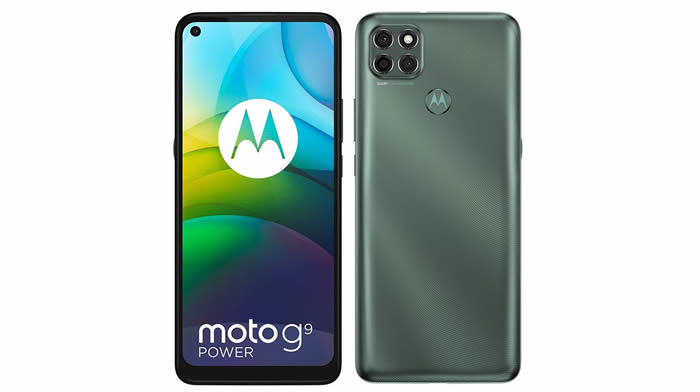 The Moto G9 Power is a battery champ, thanks to its enormous 6,000mAh one. That's enough to keep it going for around two days, and certainly for far longer than most phones.
There's nothing else remarkable about this phone other than its low price, but there are some other notable aspects, such as its huge 6.8-inch 720 x 1640 screen, and its 64MP main camera (paired with two 2MP secondary snappers).
Elsewhere the Moto G9 Power is more ordinary, with mediocre power and a bland design, but if you just want a phone that will last, then this is a top affordable choice.
Samsung Galaxy A12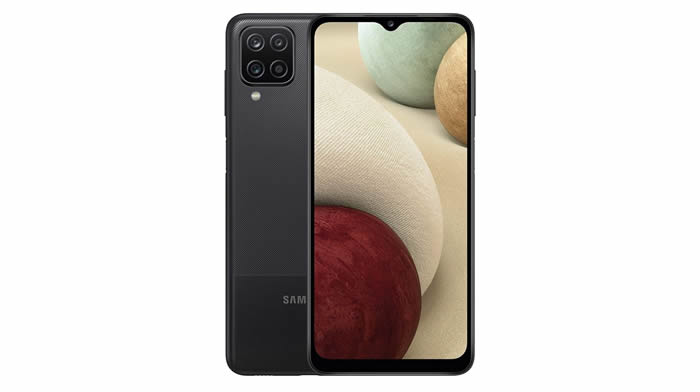 The Samsung Galaxy A12 is one of Samsung's more affordable phones, but there's still a lot to recommend about it beyond the price.
For one thing, it has a 5,000mAh battery, which while not quite the biggest around is still larger than most, and translates into long life.
The Samsung Galaxy A12 also has a 48MP+5MP+2MP+2MP quad-lens camera, a reasonably large 6.5-inch 720 x 1600 screen, and expandable storage. Plus, for some people the big brand name is a bonus.
Don't buy this if you want lots of power, as on that front it's fine but not great, but otherwise it's a good all-rounder at an even better price.
OnePlus Nord N100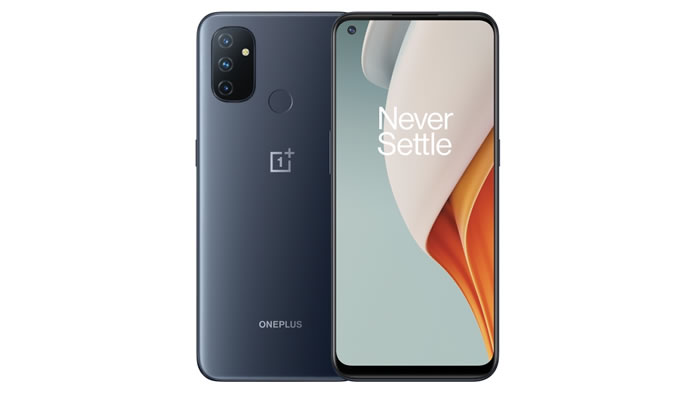 OnePlus made its name selling affordable flagships, but now with the OnePlus Nord range it's branched out into truly affordable phones, and the OnePlus Nord N100 is especially cheap.
Despite its low price, the OnePlus Nord N100 manages to pack in a 6.52-inch screen with a smooth 90Hz refresh rate. It's not especially high resolution at 720 x 1600, but with that refresh rate it still impresses.
It also has a big 5,000mAh battery, which should be able to get you close to two days of life, and it has a slick interface that's close to stock Android.
The triple-lens camera isn't great, and nor is its low-end Snapdragon 460 chipset, but you can't have everything for so little money.
---
Best phones for under £100
We're now into the territory of the truly cheap. The following are all great examples of some of the cheapest phones you can get that are still actually any good. If you're on a budget of £100 or less, then one of these could be for you.
Moto E7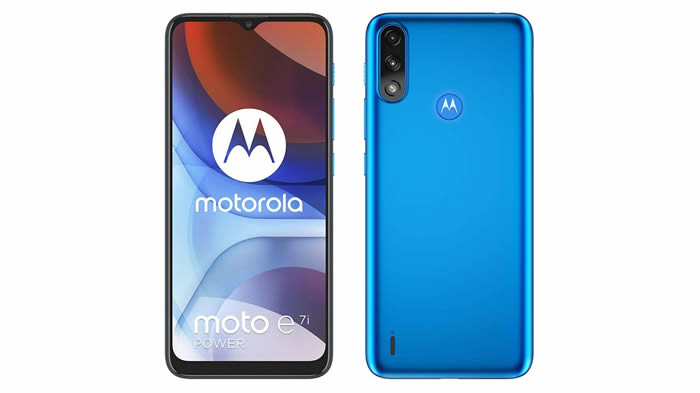 Motorola has long been the champion of super-affordable phones, and while the likes of Xiaomi are increasingly challenging it, Motorola is still the brand for double-digit handsets, with the Moto E7 being a prime example.
This phone has a 6.5-inch 720 x 1600 screen, a dual-lens camera with a 48MP main snapper and a 2MP macro one, a 4,000mAh battery, expandable storage, and, well, not much else of note, but even those specs we've just listed are pretty good for the money.
Power is lacking, as it is on many phones at this end of the market, but the Moto E7 can handle the basics just fine.
Nokia 2.4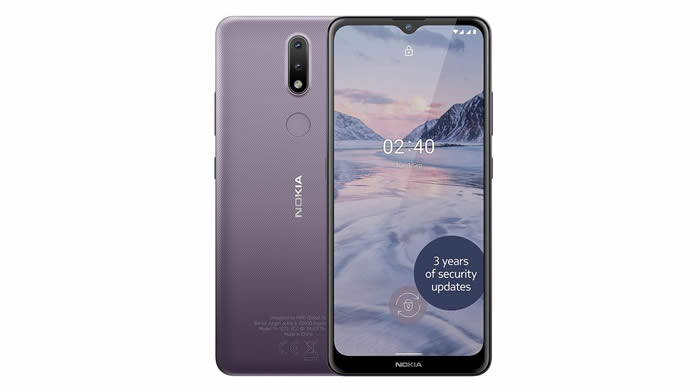 The Nokia 2.4 packs in a sizeable 4,500mAh battery, which is good for a day and a half of life with moderate use. On top of that, it also has a 6.5-inch 720 x 1600 screen, which is a decent size and resolution for a phone of under £100.
There's also a microSD card slot and a slick, near-stock take on Android 11, ensuring the interface is intuitive and appealing.
With a dual-lens 13MP+2MP camera too, a rear-mounted fingerprint scanner, and up to 64GB of storage, this is a solid rival to the cheapest Motorola phones.
Moto E7i Power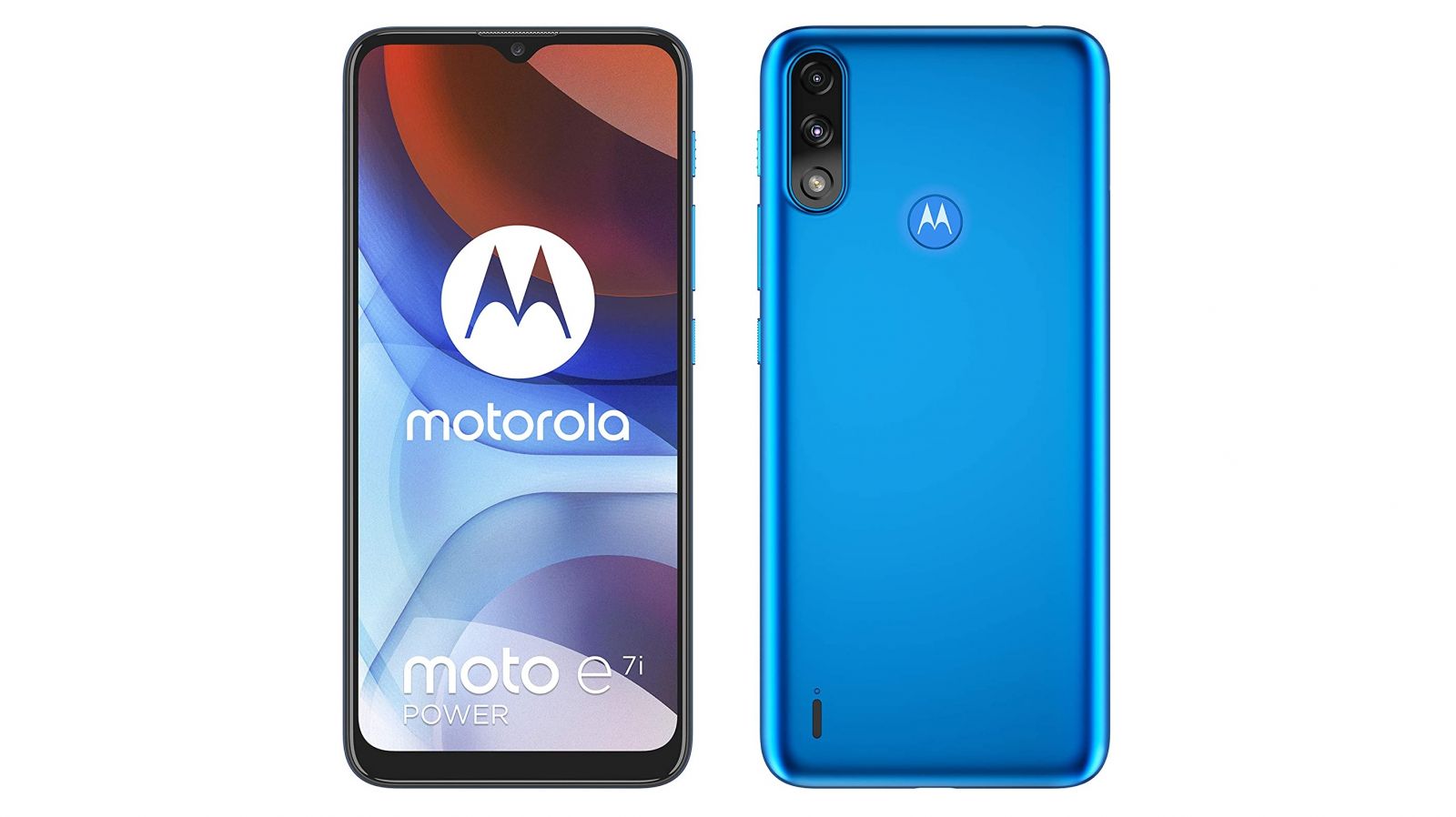 The Moto E7i Power is about as cheap as smartphones get, and yet somehow, remarkably, it has a 5,000mAh battery. That's the same size as the one you'll find in the Samsung Galaxy S21 Ultra – a phone that costs upwards of 12 times more.
On top of that, the Moto E7i Power also has a 6.5-inch 720 x 1600 screen, a dual-lens (13MP+2MP) camera, expandable storage and a fingerprint scanner. The remaining core specs are very basic, but if you want a dirt cheap phone that you won't have to constantly charge, this is the one to go for.
---
Conclusion
Hopefully if you've read this article in full you'll now have a good idea of what phone to go for, as there's something for almost anyone on a budget here.
Our top pick if you want an Android phone is the Google Pixel 4a, followed closely by the Xiaomi Poco F3, then the Samsung Galaxy A32 5G.
If you're after an iPhone then the iPhone SE (2020) is the clear winner, followed by the much older iPhone 7.
On a budget of £200 or less? Then the Moto G9 Power is our top pick, followed by the Samsung Galaxy A12 and then the OnePlus Nord N100. And if you're on a super restricted budget then the Moto E7 is a top option, but the Nokia 2.4 and Moto E7i Power are also worth considering.