If you're after one of the best cheap smartphones you'll find there's a lot of choice and a lot of good options, with many handsets now offering surprisingly high-end features for not a whole lot of money.
Of course, what you'll be able to get will depend on exactly how tight your budget is, and whether you want Android or iOS – the latter being far more restrictive if you're on a limited budget.
With that in mind we've created this guide, covering all the very best cheap smartphones suited to a range of needs, from the iPhone SE (2020), to the Google Pixel 3a, Moto E6s and beyond.
Below then you'll find all the best options split across a number of categories based on price or operating system, with entries ranked from best to worst in each category.
Best cheap Android phones
The following four handsets are among the best Android phones you can buy for a budget of under around £300.
Google Pixel 3a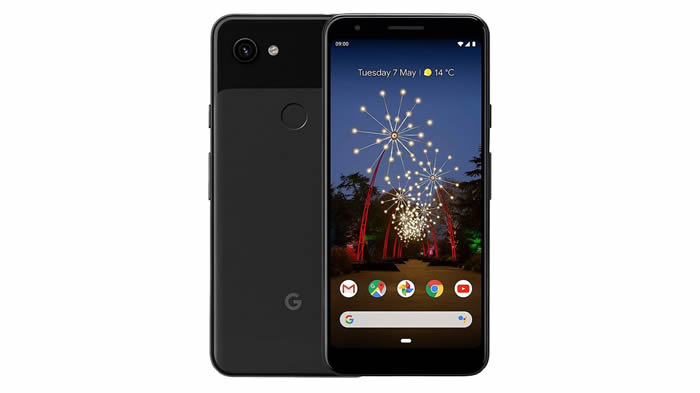 The Google Pixel 3a is one of the most high-profile handsets on this list, and while it's not brand new anymore, that's allowed the price to drop to a level where it can be included.
Highlights include a great albeit single-lens 12.2MP camera, a mid-range Snapdragon 670 chipset, 4GB of RAM, 64GB of storage, and a 5.6-inch 1080 x 2220 OLED screen.
Of course, being a Pixel handset this also has stock Android, and the latest version at that, so the interface is one of the best and most up to date you'll find on an Android phone. The body is plastic and the bezels are big, but if not for that the Pixel 3a could almost pass for a high-end handset.
Samsung Galaxy A51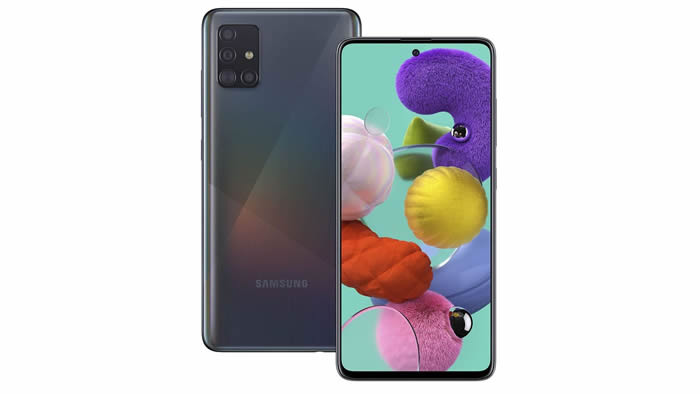 The Samsung Galaxy A51 sits around the middle of Samsung's affordable Galaxy A range, and it comes with a lot to recommend it, including a quad-lens camera, with a 48MP main sensor, a 12MP ultra-wide one, a 5MP macro one, and a 5MP depth one.
While those last two aren't amazing, having four lenses at all at this price is impressive, and the Galaxy A51 has other great aspects too, such as its big 6.5-inch 1080 x 2400 Super AMOLED screen, its in-screen fingerprint scanner, and its 4,000mAh battery.
The build is plastic, but aside from that the design impresses too, thanks to a punch-hole camera and an all-screen look.
Motorola One Hyper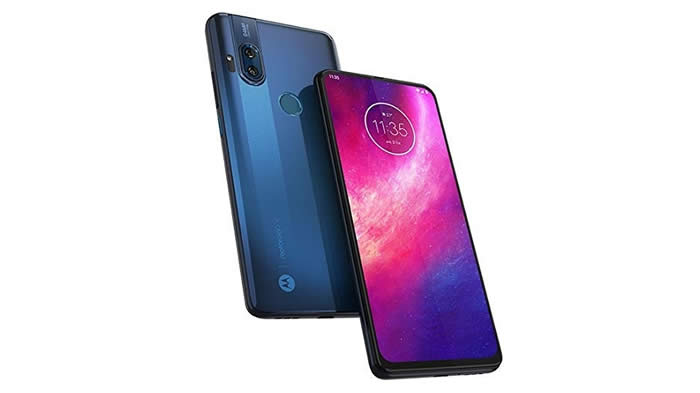 The Motorola One Hyper is an interesting mid ranger with a pop-up selfie camera, a high-resolution 64MP main snapper, and a big 6.5-inch 1080 x 2340 display with a truly all-screen look.
Other high points of the phone include an Android interface that's almost stock, and is up to date with Android 10.
Plus, its 4,000mAh battery supports very fast 27W charging, so you won't need to leave it plugged in for long. The build again is plastic, but there's little else to complain about here.
Nokia 7.2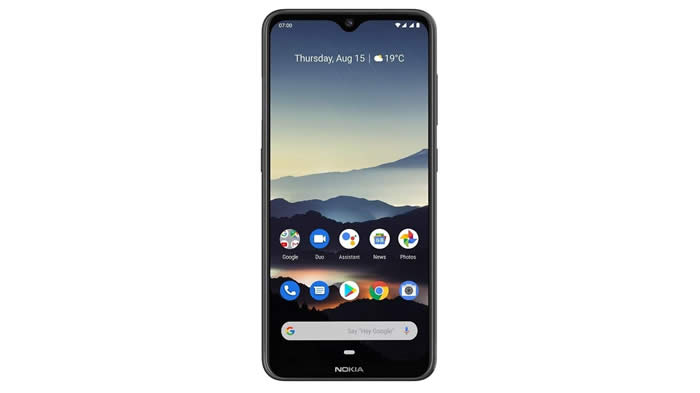 The Nokia 7.2 isn't one of the most affordable Nokia phones, but it's still cheap enough to make this list, and it's good too.
It has a triple-lens main camera with a 48MP main, 8MP ultra-wide and 5MP depth sensor, a 20MP front-facing camera, a 6.3-inch 1080 x 2280 LCD screen, a 3,500mAh battery, and a middling Snapdragon 660 chipset.
In most of those points it's perhaps not quite a match for the phones above, but it's a rarity among cheap smartphones in that it has a glass back, so the build is surprisingly premium.
---
Best cheap iPhones
After an iPhone? As there aren't as many iPhones available and Apple typically charges more than other manufacturers, the selection of cheap options isn't particularly wide, but your best bet is one of the following.
iPhone SE (2020)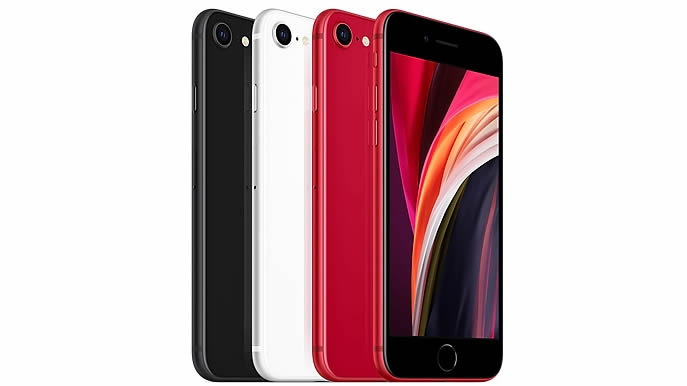 The iPhone SE (2020) is of course the best cheap iPhone, as, well, it's the only truly affordable iPhone that Apple has made in years.
But while it wins by default, it's also a great handset, with the very same chipset as the far more expensive iPhone 11 range, so you get a remarkable amount of power.
The iPhone SE (2020) also has a premium build, with a glass back, an aluminium frame, and water resistance, plus a compact 4.7-inch 750 x 1334 screen and a capable 12MP camera.
iPhone 7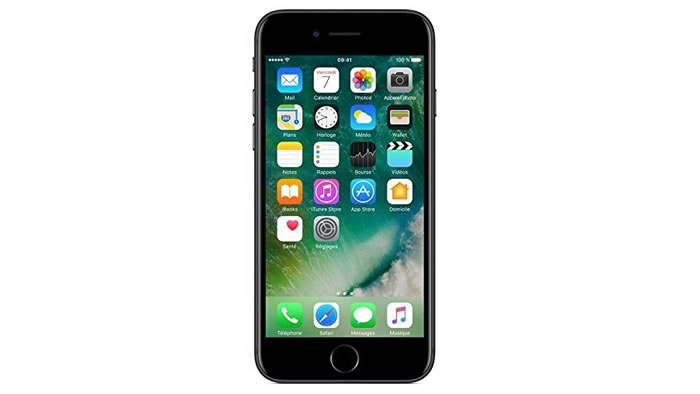 If the iPhone SE (2020) is too expensive for you then you could head back into Apple's past and opt for the iPhone 7. This isn't sold by Apple anymore, but some other stores still stock it.
It has a similar premium design to the iPhone SE (2020) and a similarly good 4.7-inch 750 x 1334 screen, along with water resistance, but it's using an older – though still capable – Apple A10 Fusion chipset and doesn't support wireless charging.
Still, as with the iPhone SE (2020) you can get the latest version of iOS on it, and it should cost you a fair chunk less.
---
Best phones for under £200
So the phones above are a bit outside your price range? Not to worry, as below you'll find a selection of even cheaper phones, all of which are good and can be found for under £200.
Huawei P30 Lite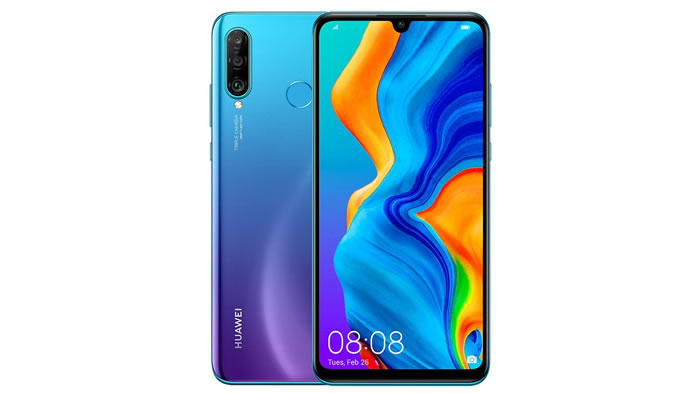 The Huawei P30 Lite is a more affordable take on the flagship Huawei P30, one which stands out in large part through both its price and its triple-lens camera.
You get a 48MP main lens, an 8MP ultra-wide one, and a 2MP depth sensor, combining for one of the best photographic setups you'll find for under £200, especially as there's also a 24MP camera on the front.
Camera aside, the Huawei P30 Lite is also worth considering for its design, which includes a glass back, where many cheap phones settle for plastic, and a slim 7.4mm thick build.
The phone also has an impressive 6.15-inch 1080 x 2312 screen, and a meaty 128GB of storage. Power and battery life are middling, but for camera fans this one is hard to beat.
Moto G8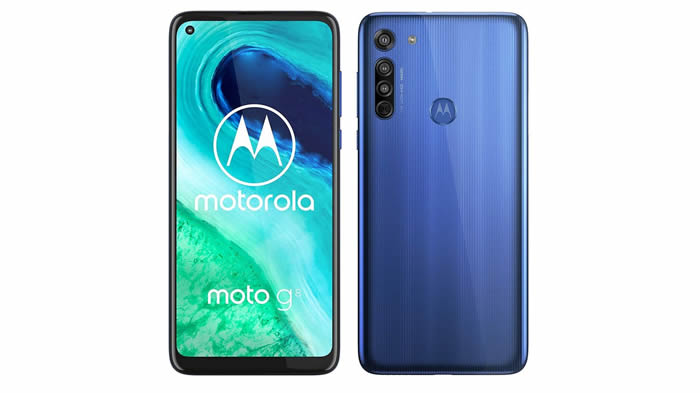 Motorola is the king of cheap phones and its G range is perhaps its most famed. The Moto G8 then is an obvious inclusion, with a mid-range Snapdragon 665 chipset, a 6.4-inch 720 x 1560 screen, a 4,000mAh battery, and 4GB of RAM.
It also has 64GB of storage, a stylish, modern look, with an 8MP punch-hole selfie camera and a triple-lens camera on the back, with a 16MP main sensor, an 8MP ultra-wide one, and a 2MP macro one.
The Moto G8 also comes with Android 10, so its software is up to date and it hasn't been messed with as much as most manufacturers do – this is more or less Android as it was intended.
Honor 10 Lite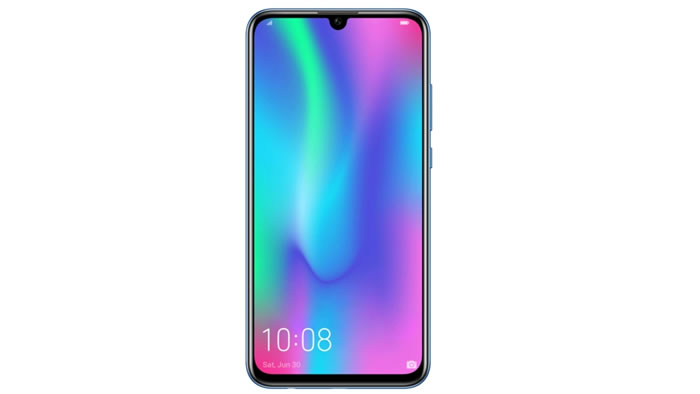 The Honor 10 Lite manages to capture the essence of the Honor 10 and squeeze it into an even cheaper package.
It has a 6.21-inch 1080 x 2340 screen, coming in at 415 pixels per inch. So it's big and sharp, as well as having a tiny teardrop notch, hardly any bezel, and a 19.5:9 aspect ratio, so it looks great and thoroughly modern from the front.
The back doesn't impress quite as much as it's made from plastic, but it still manages to look good, recreating the light-bouncing effect you'll find on the standard Honor 10.
The Honor 10 Lite also has both a 13MP lens and a 2MP one on the back, so it's a dual-lens camera, and there's a high-spec 24MP one on the front. It also has a Kirin 710 chipset and 3GB of RAM, which is a mid-range configuration and gives it more power than you might expect from a phone at this price.
Samsung Galaxy A10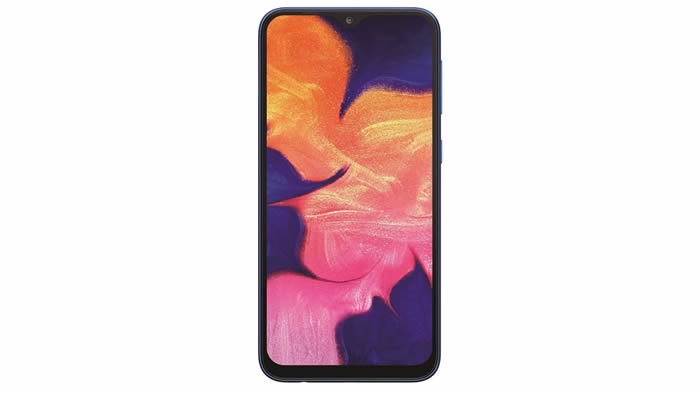 The Galaxy A10 is one of Samsung's cheapest smartphones, but there's still a lot to like about it, with the highlight arguably being its fairly large and fairly sharp 6.2-inch 720 x 1520 screen.
It also has surprisingly good battery life considering the juice pack is just 3,400mAh, plus a reasonably modern design, and Android 10 software.
Performance from its octa-core Exynos 7884 is middling, even for the price, and the 13MP single-lens camera isn't one of the best we've seen at this end of the market, but if you want the Samsung name and up to date software on a low budget then it's one of the best and only options.
---
Best phones for under £100
We're now into the territory of the truly cheap. The following are all great examples of some of the cheapest phones you can get that are still actually any good. If you're on a budget of £100 or less, then one of these could be for you.
Moto E6s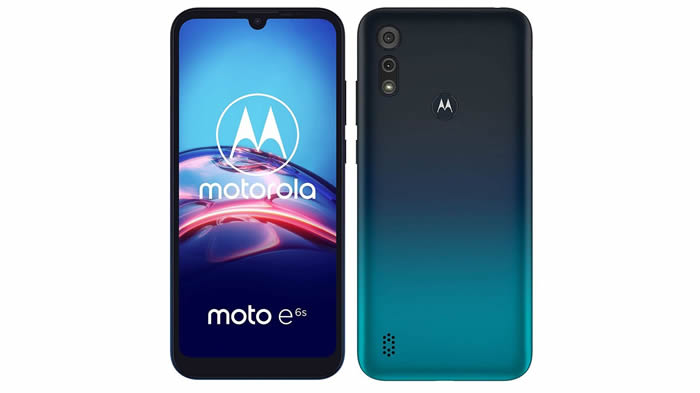 The Moto E range is Motorola's very cheapest, but these phones tend to pack in a remarkable amount for the money, with the Moto E6s being a prime example.
For under £100 you get a 6.1-inch 720 x 1560 screen, an octa-core chipset, a dual-lens camera with a 13MP main sensor and a 2MP depth sensor, a fingerprint scanner, and an eye-catching colour scheme, with multiple shades running across the back of the phone.
Sure, the battery is small at 3,000mAh, there's only 2GB of RAM and 32GB of storage, and the front-facing camera is only 5MP, but all the specs are at least adequate for the money, and many exceed what you'd likely expect.
Nokia 1.3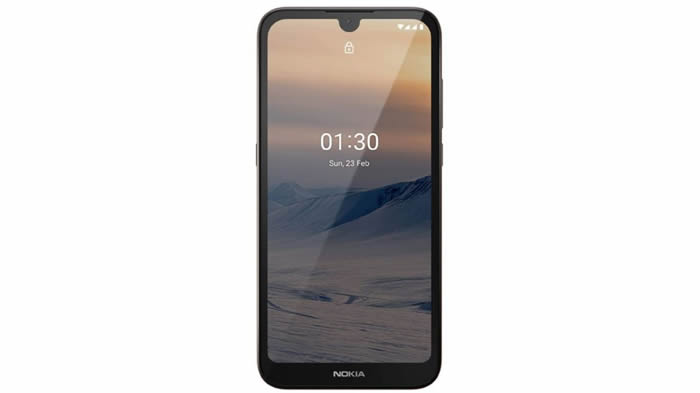 The Nokia 1.3 is about as cheap as a smartphone can get, so you should set your expectations accordingly, but for very little money at all you get some reasonable features, such as a 5.71-inch 720 x 1520 screen that can get surprisingly bright.
This phone also runs Android 10, but skips on the bloat packed in by most manufacturers, so performance is as smooth as possible. Which is a good thing too, as the Nokia 1.3's quad-core chipset isn't up to much.
Indeed, the rest of the specs list is very basic. There's a 3,000mAh battery, an 8MP main camera, a 5MP front-facing one, just 1GB of RAM and just 16GB of storage – but there's also a microSD card slot, and for so little money it's almost a marvel that this phone works at all.
Honor 8S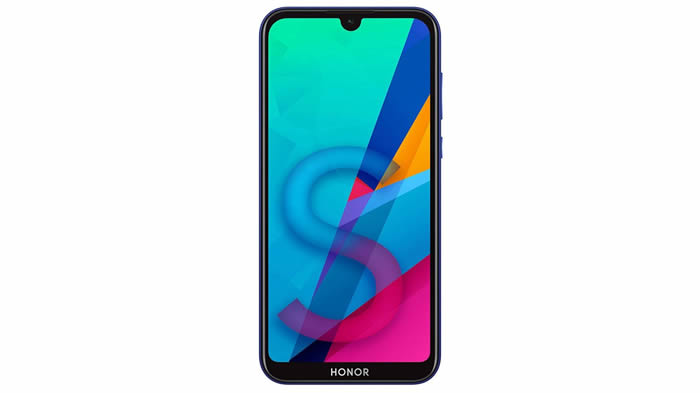 The Honor 8S stands out largely through its screen, as it has a 5.71-inch 720 x 1520 one with a pixel density of 295 pixels per inch. That's a good balance between size, resolution, and sharpness for the money.
The phone also has a solid 13MP rear camera with an LED flash, while around the front there's a 5MP one.
Other specs include a quad-core 2GHz chipset, 2GB of RAM, 32GB of storage, a microSD card slot and a 3,020mAh battery. So the power is pretty standard for the money, but it's got a bit of an edge for photography.
---
Conclusion
Hopefully if you've read this article in full you'll now have a good idea of what phone to go for, as there's something for almost anyone on a budget here.
Our top pick if you want an Android phone is the Google Pixel 3a, followed closely by the Samsung Galaxy A51, then the Motorola One Hyper and the Nokia 7.2.
If you're after an iPhone then the iPhone SE (2020) is the clear winner, followed by the much older iPhone 7.
On a budget of £200 or less? Then the Huawei P30 Lite is our top pick, followed by the Moto G8, then the Honor 10 Lite and the Samsung Galaxy A10. And if you're on a super restricted budget then the Moto E6s is a top option, but the Nokia 1.3 and Honor 8S are also worth considering.