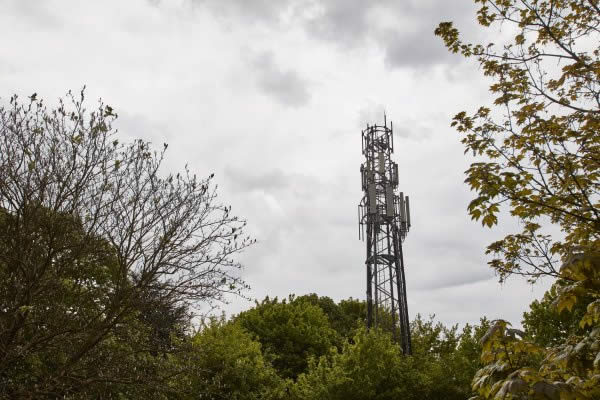 Even now in 2019, with 5G on the horizon, there are parts of the UK with no 4G coverage, but in North Yorkshire some of these blackspots could soon be filled in.
That's thanks to a £1 million contract, which North Yorkshire County Council has awarded to Arqiva (a communications infrastructure provider) to build masts.
Companies were invited to bid for the contract following a survey which identified several parts of North Yorkshire that had no 4G coverage from any mobile network. As the winning bidder, Arqiva will now consult with the mobile networks to finalise the best locations for the masts and then get to work, with the masts likely to be up and running by March 2020.
That is, at least, assuming Arqiva can get a mobile network to agree to provide services from the sites. That's one of the conditions required before Arqiva will get access to that £1 million, which makes sense, since with no network partner the masts would be somewhat useless.
Network neutral
The good news here though is that as an independent infrastructure provider, Arqiva is in a position to let multiple networks make use of any masts it builds, meaning that these parts of North Yorkshire could go from having no 4G coverage on any network to having 4G from multiple networks.
As David Crawford, Managing Director, Telecoms & M2M at Arqiva, explains: "As the UK's largest independent infrastructure provider we work with many organisations, including local authorities and mobile network operators, to provide connectivity services to businesses and residents across the UK. The benefits of having independent infrastructure is that multiple customers providing many different services can make use of the masts and towers that are built.

"We look forward to working with North Yorkshire County Council and the mobile network operators to build these additional sites to improve coverage under this grant agreement."
It remains to be seen which networks will get on board, but it's promising news for residents of the area. Being a largely rural location, North Yorkshire in general hasn't been as well served for 4G coverage as much of the UK. Indeed, last year EE filled in several other blackspots in the region.
North Yorkshire isn't alone in having coverage gaps though, as while all of the UK networks are hovering around 99% population coverage, the most geographic coverage any of them have is around 91%, and only EE offers that much.