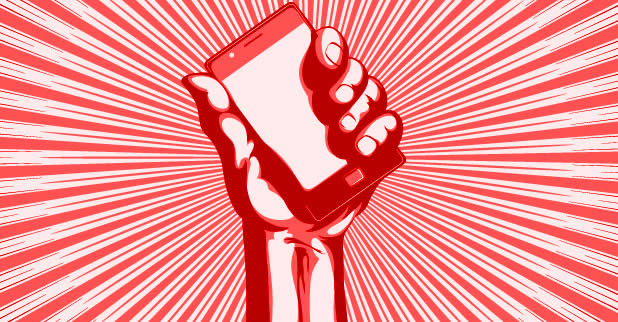 While the UK mobile networks mostly seem focused on expanding their 4G networks at the moment, Vodafone hasn't forgotten about the still-important issue of actually being able to make and receive calls.
As such it's announced that from the summer both Wi-Fi calling and VoLTE will be available to its customers as part of £1 billion the company is currently spending on improving its network and services across the UK, with VoLTE trials now starting ahead of a commercial launch.
VoLTE stands for Voice over LTE, so it's voice calls over 4G in other words. This of course means it only works in areas with 4G coverage, but it has the advantage of allowing for superior voice quality than 2G or 3G calls and can also potentially connect calls a lot faster. For more details you can check out our full guide to VoLTE.
Wi-Fi calling meanwhile allows you to make calls over Wi-Fi and the main advantage of that is that you can make and receive calls even where there's no mobile signal, as long as you're connected to a Wi-Fi network. That could be particularly useful if your home or office doesn't have good signal.
Jeroen Hoencamp, Vodafone UK Chief Executive said, "Our Wi-Fi Calling service will ensure that our customers never miss a call. It is another important step towards our commitment to build the UK's strongest converged network."
No exact date has been confirmed for the rollout of either of these technologies, just a vague 'summer' timeframe, so expect to see them within the next six months anyway.