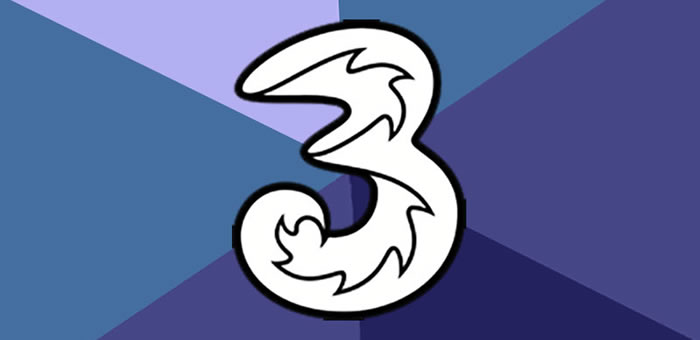 While Three is about to roll out its 5G service to mobile customers, it hasn't forgotten about 4G. In fact, it's in the process of making massive upgrades which will see speeds boosted by up to 150%.
That will be achieved by upgrading 6,000 sites with new antennas and access to new 1400MHz spectrum (also known as 'L-Band'). The sites in question carry 80% of Three's mobile traffic, so the upgrades should benefit the majority of users.
You will need a compatible handset to feel the full effect of the improvements, but there are many, many compatible ones, including the likes of the iPhone XS and iPhone 11 ranges, Pixel 3 and Pixel 2 ranges, OnePlus 6, 6T and 7 ranges, Samsung Galaxy S10, S9 and S8 ranges, and many more. You can find the full list here.
Upgrades for everyone
Even if you don't have a compatible handset though, you should still see speed increases of around 50%. And elsewhere on its network Three is also switching some of its 3G spectrum across to 4G at 12,500 sites, which should lead to speed improvements of up to 40%.
Three adds that its upgrade work has already started in some of the network's busiest areas and that the benefits should start to be noticeable by the end of the year, with the work continuing until 2023, alongside Three's 5G roll out.
David Dyson, chief executive officer at Three UK said: "5G is a game changer for Three's current and future customers. It will bring faster speeds, a better experience and masses of capacity which will benefit our 4G customers as well. While we are investing heavily in 5G, 4G is still very important for our mobile and home broadband services.

"These upgrades will ensure that our data hungry customers are getting the best possible 4G experience as 5G rolls out."
A bigger deal than 5G?
This is a huge deal. In fact, in the short term it's perhaps even more exciting than 5G, as it will be a long time before there's widespread 5G coverage and right now there's only a small number of very expensive 5G handsets, while most people already have a 4G phone so will be able to benefit from these improvements immediately.
These 4G upgrades follow previous work which saw Three boost performance through carrier aggregation, but this only led to around a 15% boost and only applied at 3,960 sites.
This next lot of upgrades, if they live up to Three's claims, could lead to speeds at the top end that potentially exceed EE's 4G+ service, almost bridge the gap with early 5G, and which will be far more widely available than 5G currently is. And that's a good thing too, because Three's customers are very data hungry, with the network finding they use 10.4GB per month on average, while the UK average is just 2.9GB.