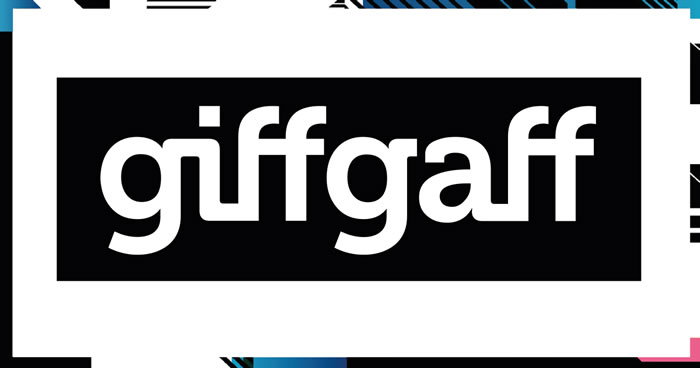 Giffgaff has launched a new range of plans called Golden Goodybags. These sit alongside the network's normal Goodybags but could be much more appealing for some people – they give you 5G for one thing, and one of them even comes with truly unlimited data.
Below, you'll find everything you need to know about Giffgaff Golden Goodybags, including exactly what ones are available, what they offer, how you get them, and other frequently asked questions.
What Golden Goodybags are available?
GiffGaff Golden GoodyBags

£10 Golden Goodybag

9GB data

(5G included)

Unlimited mins & texts

£35 Golden Goodybag

Unlimited data

(5G included)

Unlimited mins & texts
At the time of writing Giffgaff offers just two Golden Goodybags. There's a £10 Golden Goodybag that comes with 9GB of data per month, along with access to 5G. From your third month you'll also get 1GB extra, bringing it up to 10GB – so you're rewarded for sticking with it.
Then there's also a £35 Golden Goodybag which comes with unlimited data. That's notable as while there's long been an 'Always On' Goodybag on Giffgaff which also gives you unlimited data, that one reduces your speed after you use 80GB in a month, whereas this one doesn't – it's truly unlimited. It also includes 5G, which the Always On plan doesn't.
How do I get a Golden Goodybag?
Golden Goodybags are available on a 1-month SIM Only plan, or alongside a smartphone on Pay Monthly. So they're a lot like Giffgaff's standard Goodybags in that sense, however one difference is that you have to set Golden Goodybags to recur – meaning you'll automatically get a new one each month until you change or cancel your plan.
Standard Goodybags can be bought on a one-off basis, so they're a bit more flexible – but they don't include 5G, and setting them to recur tends to be more convenient anyway, you just have to then remember to cancel once you don't want them anymore.
Do I need a Golden Goodybag to get 5G?
Yes, at the time of writing Giffgaff is only offering 5G through its Golden Goodybags. If you opt for a standard Goodybag then the most you'll get is 4G. Of course, even with a Golden Goodybag you'll also need 5G coverage and a 5G phone.
Can I tether with a Golden Goodybag?
Yes, and the only real limit is your data allowance, meaning that if you have a Golden Goodybag with unlimited data you can use an unlimited amount for tethering. That said, Giffgaff's fair usage policy states that you shouldn't use 650GB or more twice within a 6-month period, and you shouldn't regularly tether 12 or more devices.
Can I get a Golden Goodybag with a new phone?
Yes, Golden Goodybags are available both on SIM Only and alongside a handset, note however that you need an active Giffgaff SIM card to purchase one. As such, you can either order a free Giffgaff SIM card before purchasing a phone on the network, or start with a standard Goodybag and then switch it to a Golden one after the first month.
This is simple to do, as while you can buy phones themselves on contract, the Goodybags you get with them can still be changed or cancelled at any time.
What else is there to know about Golden Goodybags?
The keen-eyed among you will have noticed that Giffgaff also offers a standard Goodybag for £10 at the time of writing, but this one only comes with 6GB of data (plus an extra 1GB from your third Goodybag), so you get less data, and it's only 4G. As such there's little reason to opt for that over the £10 Golden Goodybag. The only thing in its favour is that you don't have to set it to recur.
It's worth noting also that Giffgaff offers free roaming in Austria, Belgium, Bulgaria, Croatia, Cyprus, Czech Republic, Denmark, Estonia, Finland, France, French Guiana, Germany, Gibraltar, Greece, Guadeloupe, Hungary, Iceland, Ireland, Italy, Latvia, Liechtenstein, Lithuania, Luxembourg, Malta, Martinique, Mayotte, Netherlands, Norway, Poland, Portugal, Reunion, Romania, San Marino, Slovakia, Slovenia, Spain, and Sweden, on all of its Goodybags.
However, if you have the unlimited data Golden Goodybag you can only use up to 20GB for roaming each month.
Frequently asked questions
Can I keep my number with a Giffgaff Golden Goodybag?
What is Giffgaff's coverage like?
Giffgaff shares O2's coverage, meaning it has at least 99% population coverage with 4G and rapidly growing 5G coverage. For full details, check out our Giffgaff Review and Network Coverage guide.
Can I roam with a Golden Goodybag?
Yes, you can roam at no extra cost across most of Europe. However, if you have an unlimited data Golden Goodybag you can only use up to 20GB for free roaming each month.
Can I change or cancel my Golden Goodybag?
Yes, while Golden Goodybags need to be set to recur each month, you're still free to change or cancel them whenever you want.
Is there a credit check on Golden Goodybags?
No, as with Giffgaff's standard Goodybags, you won't have to undergo a credit check to get a Golden Goodybag.
Can I still get ordinary Goodybags?
Yes, Giffgaff still sells a selection of standard Goodybags, however these don't include 5G or truly unlimited data, and in many cases they're not as good value for the data you do get, so a Golden Goodybag will be a better option for most people.