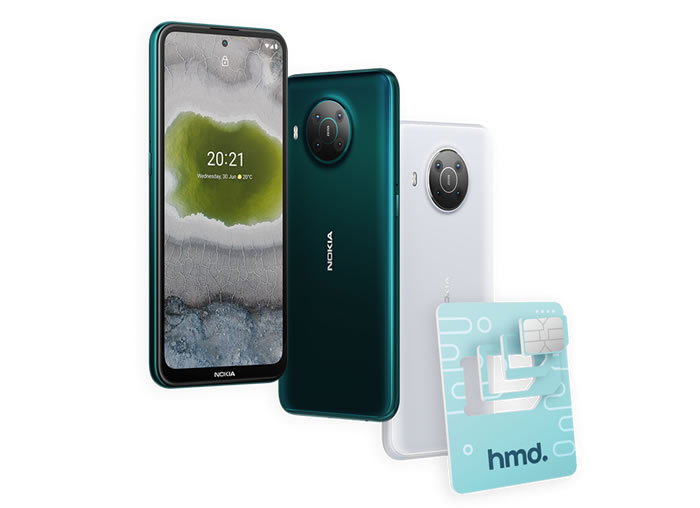 Here's an odd one – a new mobile network has launched, but it's not like any other UK network. Dubbed HMD Mobile, this is run by HMD Global – the company that makes Nokia phones – and will allow those who buy a Nokia phone direct from the company to sign up for a mobile plan at the same time.
So it's only available to owners of Nokia phones, which could make it a bit limited, but it's seemingly designed to make the process of signing up for a mobile network simpler and easier.
HMD Mobile runs off EE's infrastructure, so it has 4G coverage in all the same places. At the time of writing there's no 5G, but the company claims that offering this is on the roadmap, and as there aren't many 5G Nokia phones yet, this perhaps isn't a big loss for now.
An affordable, flexible experiment
HMD Mobile is aiming to be competitively priced, with plans from £6.50 per month with unlimited minutes and texts plus 1GB of data. That cost doesn't include the price of a phone – the idea is that you'd buy a phone outright, and then optionally sign up for a SIM-only plan at the same time.
Indeed, plans are short-term, lasting just 30 days – though at the time of writing some Nokia phones optionally come bundled with 90 days of mobile service charged upfront.
The maximum data allowance is currently just 25GB, so this network won't suit heavy users, and there's a dedicated HMD Mobile app for managing usage, payments, upgrades, and accessing customer support.
For now, this feels very much like an experiment – for HMD Global and the wider mobile industry – but if it's successful we wouldn't be surprised if other phone makers launch similar services.