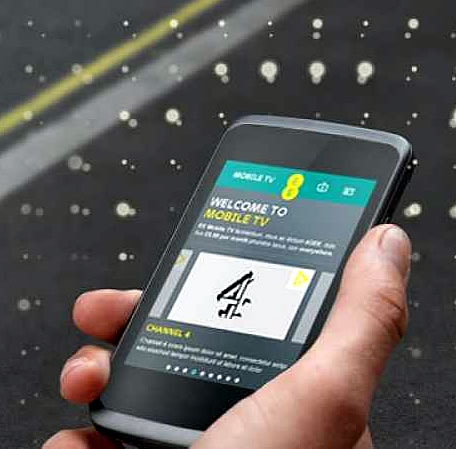 EE Mobile TV is an optional extra service offered to EE customers, but what exactly do you get? And how does it work? Read on for the answers.
TV in your pocket
EE Mobile TV gives you access to 16 channels on your smartphone. Specifically you get ITV1, ITV2, Channel 4 mobile, British Eurosport 1, British Eurosport 2, ITN News, ITN Weather, Adult Swim, Cartoon Network, WWE, Ministry of Sound, Trace, Aardman Animations and E! Entertainment.
So whether you want news, sport, kids shows, entertainment or drama you'll find something to watch and as it's on your phone you can enjoy TV wherever you are, whether at home or on the move, all you need is an EE account, a subscription to the service and a 4GEE or Wi-Fi connection, so it's a great way to make use of EE's extensive 4G service.
Getting started
You can sign up any time by going to tv.ee.co.uk on your mobile and once you're subscribed you go back to that address to watch it, so there's no need to install an app. The service costs £8.99 per month if it's not included in your plan and you need a valid UK colour TV licence to use it.
Find out more on EE Mobile TV here.
The small print
The service is only available when in the UK, so while you can use it when away from home you can't use it when abroad.
If you want to cancel just head over to http://tv.ee.co.uk/your-account. You can cancel at any time but the cancellation won't come into effect until the end of the current month. So you can keep on using it until then but you won't get money back for any unused days.
Find out more about EE's 4G coverage here.