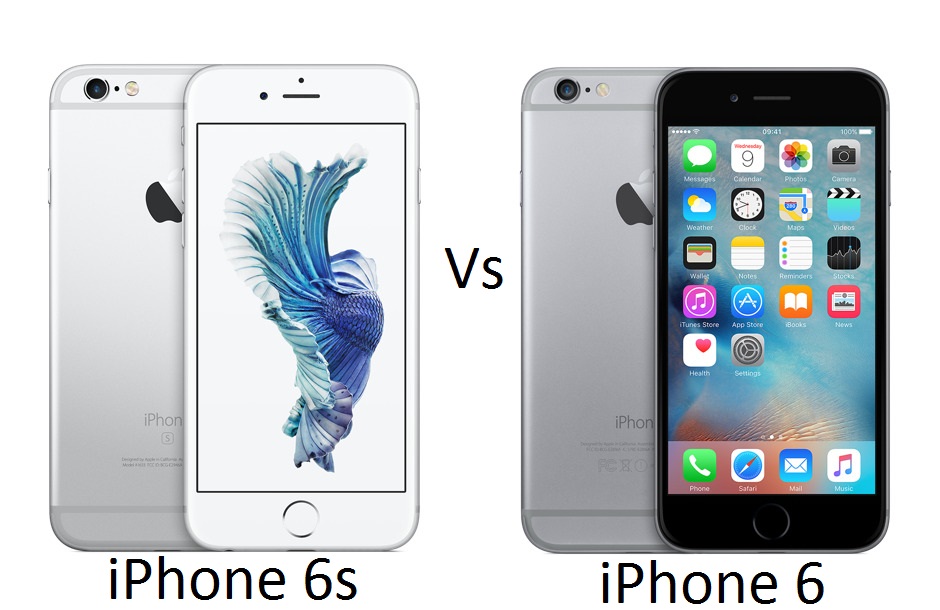 Making a new smartphone every year and making it better and distinctly different to the one that came before isn't easy, yet for the most part Apple tends to manage it, which is probably one of the reasons it's the biggest smartphone company on Earth.
We're once again in iPhone season and Apple has once again been tasked with delivering a new phone that's significantly better than its last. So has it succeeded? And just what's different between the iPhone 6s and the iPhone 6?
Build
Apple iPhone 6s (138.3 x 67.1 x 7.1mm 143g metal) vs Apple iPhone 6 (138.1 x 67 x 6.9mm 129g metal)
You might be hard pushed to tell the iPhone 6s and iPhone 6 apart at first glance, as they're both slim, both metal and both have slightly curved edges, but if the phone is gold or rose gold it's probably an iPhone 6s, as the iPhone 6 is now only available in silver or space grey.
That's not the only differences either. At 138.3 x 67.1 x 7.1mm and 143g the iPhones 6s is slightly thicker and heavier than the 138.1 x 67 x 6.9mm and 129g iPhone 6. It should also be stronger, as Apple has built it from tough 7000 series aluminium.
Display
Apple iPhone 6s (4.7-inch 750*1334 326ppi) vs Apple iPhone 6 (4.7-inch 750*1334 326ppi)
Perhaps the biggest difference between the iPhone 6s and the iPhone 6 is the addition of 3D Touch on the new handset. This is like the Force Touch technology found on the Apple watch or to put it another way like the difference between the left and right click of a mouse, allowing you to interact with things differently depending on whether you tap gently or press harder.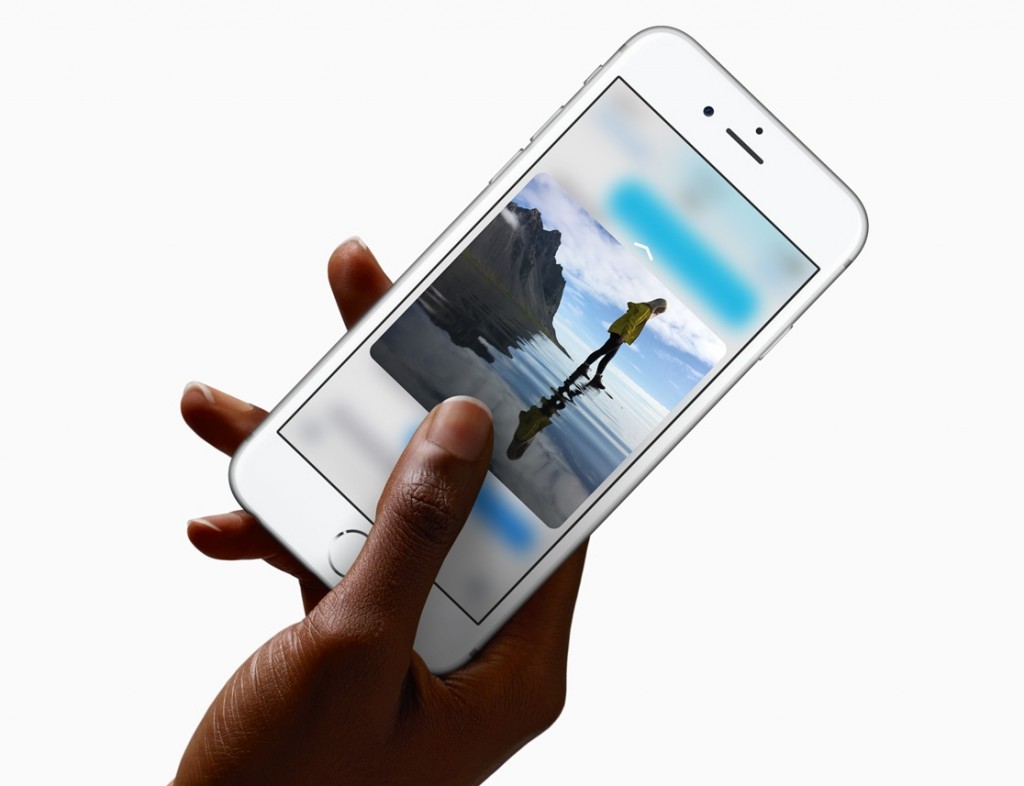 That sizeable difference aside the two phones have very similar screens. Both are 4.7-inch 750 x 1334 displays with a pixel density of 326 pixels per inch and both have a good contrast ratio and do a great job of accurately replicating colours. They're not the sharpest screens around but thanks to their overall quality they're up there with the best viewing experiences you'll find on a smartphone.
IPHONE 6S PRE-ORDERS ARE NOW LIVE. SEE OUR DEALS HERE.
Power
Apple iPhone 6s (Apple A9 processor 2GB RAM) vs Apple iPhone 6 (1.4GHz dual-core A8 1GB RAM)
Apple has stuck a new A9 processor in the iPhone 6s and announced that it's 90 percent faster at handling graphics tasks and 70 percent faster at handling CPU tasks than the 1.4GHz dual-core Apple A8 chip in the iPhone 6.
Those are some impressive figures, though it's not yet known how many cores or what clock speed the A9 is.
RAM is even more of a mystery in the iPhone 6s. It almost certainly either has 1GB or 2GB, but Apple hasn't revealed which. The iPhone 6 has 1GB though so the hope and expectation is that Apple will have upped it to 2GB in the iPhone 6s.
It's not just the main processor and (hopefully) RAM that Apple's upgraded here though, it's also equipped the iPhone 6s with a new M9 motion coprocessor. Both that and the M8 found in the iPhone 6 can track steps and other movements, to help users keep a log of their activity for health and fitness purposes.
But the M9 coprocessor has another trick up its sleeve, as it also allows Siri to always be listening, which means you can activate it by saying 'Hey Siri' without having to press any buttons.
The iPhone 6s is also a speedy performer on 4G, capable of reaching speeds of up to 300Mbps, which is twice what the iPhone 6 can manage.
Camera
Apple iPhone 6s (12MP rear 5MP front-facing) vs Apple iPhone 6 (8MP rear 1.2MP front-facing)
There's a 12 megapixel main camera on the iPhone 6s and a 5 megapixel front-facing one, both of which are significant megapixel jumps over the 8 megapixel and 1.2 megapixel snappers on the iPhone 6.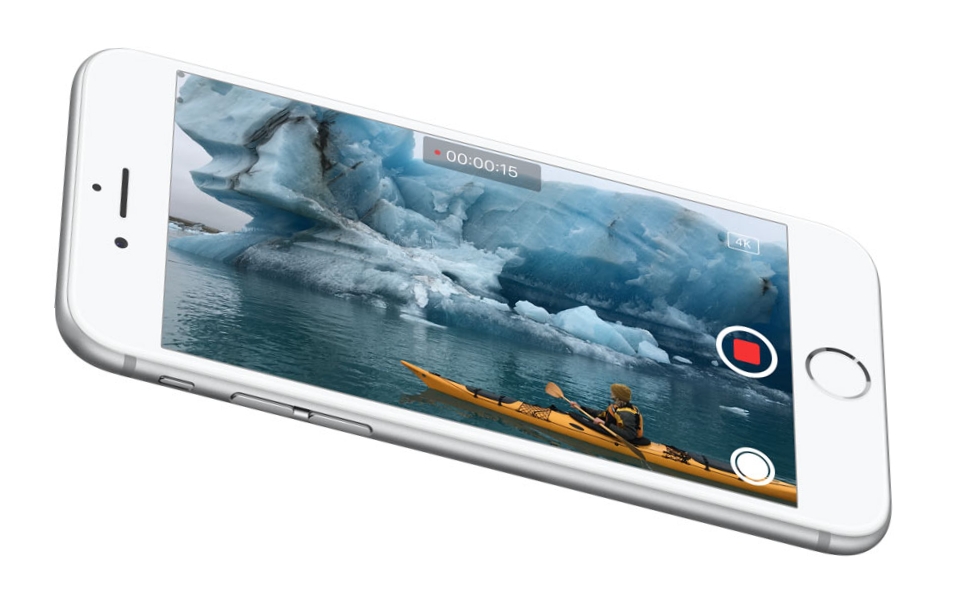 Apple has also upped its video skills in the iPhone 6s with support for 4K footage and it's even mixed a little video into its photos, with Live Photos, which can come alive with 3 seconds of footage played back if you press on them.
Selfies should be a lot better too as not only has the front-facing camera been given a megapixel boost it's also got a flash, or rather it allows you to use the screen as a flash, lighting up three times brighter than normal when you take a photo.
Battery life, memory and connectivity
Apple iPhone 6s (1715 mAh 16/64/128GB 4G) vs Apple iPhone 6 (1810 mAh 16/64GB 4G)
Surprisingly the iPhone 6s has a slightly smaller battery than the iPhone 6, but Apple must have worked hard to improve power efficiency, because the new handset's 1715 mAh juice pack can supposedly last for up to 10 days of standby, 14 hours of talk time or 11 hours of HD video, just like the 1810 mAh iPhone 6 battery.
Both phones come in 16 and 64GB sizes, but the iPhone 6s also comes in a 128GB version. The iPhone 6 used to but it's since been discontinued. Of course neither phone has a microSD card slot so think carefully about how much storage you'll need before buying.
Connectivity options for both phones include Wi-Fi, 3G, 4G and NFC (for Apple Pay). Both also have Bluetooth, but while the iPhone 6 uses Bluetooth 4.0, the iPhone 6s has the newer Bluetooth 4.1. It's worth mentioning the Touch ID fingerprint scanner here too. Both phones have it but it's twice as fast on the iPhone 6s.
Conclusion
The iPhone 6 is still a brilliant smartphone and it's now cheaper than ever at £459. But the iPhone 6s is a significant upgrade, with a better camera, lots more power, a sturdier build, 3D Touch, faster 4G and Touch ID and always-on Siri.
The improvements are enough that it easily justifies its £539 starting price, though we hope that next year we see a resolution boost and maybe a redesign.