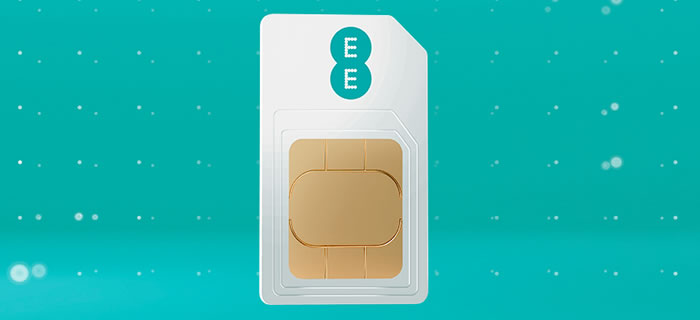 If you're happy with your current phone and are just looking for a great deal on data, then right now EE has an offer you might find ideal, as you can get a SIM-only plan with 10GB per month for just £10.
That's £5 less than the normal monthly cost, so you're getting a 33% saving – one which over the 12-month minimum term of the contract saves you £60.
12 Month Contract

10GB data

Unlimited mins & texts

Voucher AW4G automatically added

£10 a month £15
The plan also comes with unlimited minutes and texts, so you won't be short of ways to communicate, and you can optionally add extras to your plan, some of which are free. For example, at the time of writing, you can snag six months of Apple Music or BritBox for free, while BT Sport is free for three months with this plan.
Like the sound of it? You can grab that EE 10GB SIM-only plan by hitting this link, and the voucher should be automatically applied, but if in doubt you can add it manually by typing AW4G in the gift voucher box.
A good network to be on
Beyond this being a big saving, EE is a great network to be on in general. It's regularly found to have better 4G coverage and speeds than rivals in tests, so you're likely to have a good experience, and the network also offers tethering, Wi-Fi Calling, and 4G Calling, along with free roaming in 48 destinations.
But if this plan isn't for you, head on over to our SIM-only deals page, where you can filter deals by network, allowances and more, to find the perfect fit. Or if you're in the market for a new phone, we've got you covered there too on our phone deals comparison page.