The Huawei 4G WiFi 2 (also known as the Huawei E5785 or the Huawei Mobile WiFi E5785) is a mobile broadband device with a lot going for it, but the highlight is arguably its battery, which is bigger and longer lasting than most rivals, so you can keep your other gadgets online for longer.
Between its speed, design, and simultaneous connections though the Huawei 4G WiFi 2 has plenty more going for it as well.
That said, it's entering a crowded market, with some impressive alternatives available. So does the Huawei 4G WiFi 2 do enough to stand out?
Design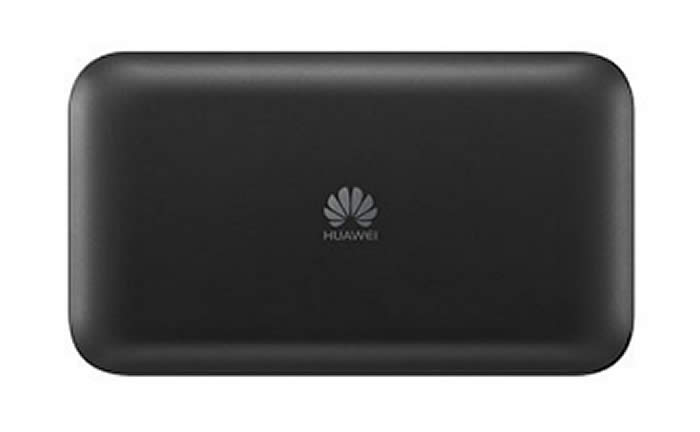 The Huawei 4G WiFi 2 instantly stands out from a design perspective, as unlike most mobile broadband devices (such as, say, the similarly-named Huawei 4G Plus MiFi) it has a small screen on the front, allowing it to display information such as battery life, signal strength, and how much data you've used.
Generally mobile broadband devices will have little icons or lights to display basic details, but this is able to get slightly more in depth. The presence of a screen also makes the Huawei 4G WiFi 2 look slightly more modern and high-tech.
Beyond the screen it's a fairly plain, slightly curvy rectangular box in black or white (though at the time of writing EE only stocks it in white, so to buy it in black you'll have to buy it outright from another store).
There are Huawei logos on the front and back, and a power button by the display, but little else of note. It comes in at 108 x 62 x 17.3mm and 125g, making it a fairly typical size for such a device, but slightly heavier than some alternatives, such as the Vodafone R219 and Huawei 4G Plus MiFi.
There's not much in it and this is still quite light, but that's something to bear in mind if you want the lightest device possible for carrying around. However, the extra weight presumably allows for the larger battery here, which we'll get to below.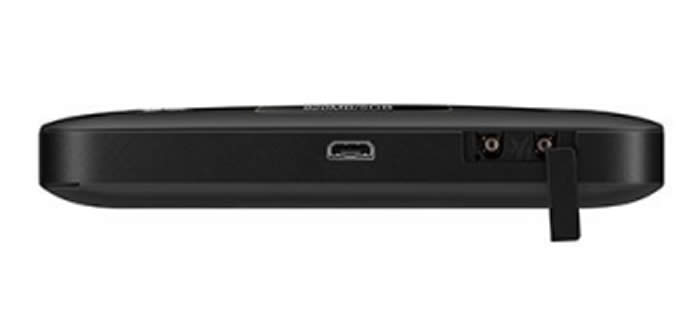 Setup
One good thing about any and all mobile broadband devices is that they're very quick and simple to set up. Just stick the supplied SIM card in (if it isn't in already), make sure it's charged, switch it on and you're more or less ready to go.
Using a mobile network the Huawei 4G WiFi 2 will broadcast a Wi-Fi network that other gadgets (such as tablets and laptops) can then connect to.
Performance
The Huawei 4G WiFi 2 is a Cat 6 device with download speeds of up to 300Mbps and upload speeds of up to 50Mbps.
While those upload speeds are nothing special, the download ones are above average for a 4G router, so performance from this is good – though as with all mobile broadband devices, your actual speeds will as much depend on the network as the device itself, and in reality you'll rarely be approaching the top end of this thing's capabilities.
Still, it's competitive, as you'll see below in the competition section. It also allows you to get up to 16 devices online at once, which is another good spec, as many rivals top out at 10.
That means that even if you're travelling with your whole family or a group of friends or colleagues, this one mobile broadband device should be able to serve everyone at once.
It also supports both 2.4GHz and 5GHz Wi-Fi, which isn't uncommon but is worth noting, and the screen on the front - while not aiding performance - does give you a clearer indicator of how the Huawei 4G WiFi 2 is performing than you'll get from most mobile broadband boxes, so that's handy.
The only negative thing to note here is that of course this doesn't support 5G, so while it's fast, it's not 5G fast, and not as future-proofed as it could be as a result. That said, at the time of writing there isn't a whole lot of 5G coverage, so you might not initially be able to make much use of the extra speed 5G would offer anyway.
Battery
There's a 3,000mAh battery in the Huawei 4G WiFi 2, which is good for up to 12 hours of use or 600 hours of standby time.
That's around double what some devices - such as the Huawei 4G Plus MiFi – offer, so it's very impressive, and ensures the Huawei 4G WiFi 2 will keep you connected through even the longest and most demanding of days.
Alternatives
There are a number of potential alternatives to the Huawei 4G WiFi 2, especially if you're not picky about which network you're on.
One of the main ones is the Huawei 4G Plus MiFi, which we've mentioned elsewhere in this review. It has the same maximum 4G download speed and actually a higher maximum upload speed of 100Mbps, as well as support for the same number of simultaneous connections, but its battery is half the size at 1,500mAh, and it doesn't have a screen.
Then there's the Vodafone R219, but this is an all-round lesser device, with top 4G download speeds of 150Mbps, uploads of 50Mbps, a 1,500mAh battery, and support for getting up to 10 devices online at once.
Of course, if you want something even faster than the Huawei 4G WiFi 2 then you might want to consider a 5G device such as the HTC 5G Hub, which is also available on EE.
This supports download speeds of up to 2.63Gbps and has a full touchscreen display, plus a 7,660mAh battery and the ability to get up to 20 devices online at once. So it's an upgrade in every sense, but also pricier.
Plans
The Huawei 4G WiFi 2 is available on a number of plans through EE, of both 1-month and 24-month durations and with data limits of between 10GB and 50GB.
The cheapest plan at the time of writing is just £15 per month and £10 upfront on a 24-month contract with 10GB of monthly data, while the most expensive is £35 per month plus £80 upfront, for 50GB of monthly data on a 1-month contract.
That makes it competitively priced, but the upper data limits are low when you consider that the Huawei 5G Plus MiFi on Three for example can be had with up to unlimited data.
Conclusion
The Huawei 4G WiFi 2 is a strong 4G mobile broadband option, offering competitive download speeds and standing out through its battery life and screen.
It's still no match for 5G options like the HTC 5G Hub, but then it doesn't cost as much as those either, so as 4G options go this is one of the best. Just note that on EE (the main network stocking it at the time of writing) the data limits could prove restrictive – but only if you're a very heavy user.