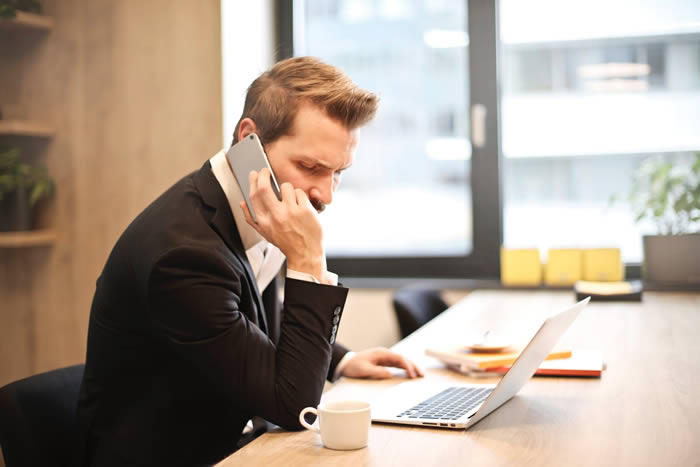 In this guide, we take a look at the very best SIM-only deals for business. We find the best contracts that offer a SIM for your existing device whilst delivering all of the calls, data and features that you need.
In 2019, many companies no longer supply handsets for their employees, instead, they offer a SIM to put into existing devices. This saves money and offers flexibility as you aren't paying for a smartphone on the contract too.
So, if you are looking to supply SIM-only contracts for your employees, then you've come to the right place. We are going to look at the very best SIM-only deals from EE, Three, O2, Vodafone and BT.
Three – Best value for money
If you're looking for a great deal for a low price, Three has you covered. If you go for the 24-month Unlimited Advanced plan it's a steal at £15 per month. With that, you'll receive unlimited texts, unlimited minutes and unlimited data. You'll also benefit from personal hotspot support, allowing you to use your phone to provide internet to other devices if there isn't any Wi-Fi available. Another awesome benefit is Go Binge, which allows you to use Snapchat, Netflix, Deezer, SoundCloud, TVPlayer and Apple Music without eating up any of your data – perfect for that long commute to work!
This Three SIM-only contract also comes with business benefits. Three has teamed up with various partners to bring all of the business expertise you will ever need. From building a website to getting your own office space or making business cards, it's a network that will support your business venture.
Recommended Three Business SIM Deal

24-month plan

Unlimited data

Unlimited minutes

Unlimited texts

£15.83 per month
EE – Great flexibility
EE offers fantastic value for money with the double data that comes with some of its business SIM-only contracts. Our pick is the 40GB 12-month 4G plan, where you only pay for 20GB, but this is boosted to 40GB, which should be more than enough for most businesses. The flexibility is also a really great part of the contract for businesses. You can swap your monthly 20GB data boost for calling abroad or rest of the world roaming (covering select locations beyond Europe) if your employees are often overseas.
This EE SIM-only business contract manages to undercut many of its rivals price-wise, whilst delivering double data, plus unlimited minutes and texts. Being the second cheapest option in our selection and with a great degree of flexibility makes this EE SIM-only contract a great option for your business.
If this isn't the right choice for you though then know that EE offers a range of other SIM-only business plans, including some with 5G speeds.
Recommended EE Business SIM Deal

12-month contract

40GB data

Unlimited minutes

Unlimited texts

£18 per month
O2 – Perfect for travel
O2 offers a very impressive SIM-only contract for those who often need to make calls/texts between countries. With its 30GB 12-month plan, unlimited minutes and texts are not just for the UK but include calling Europe from the UK too (albeit capped at 2000 of each when not calling the UK). If you are often calling Europe for work, this contract really is a no-brainer.
You do get slightly less data for more money than the other deals we've highlighted, but the Europe benefits do make up for this, it all just depends on what you need more. And you can opt for more data if you need, with 50GB costing £22 per month (without EU minutes). The key thing to keep in mind when selecting one of these SIM-only contracts is exactly what will suit you, your business, and employees best. Is data or travel international more important?
Recommended O2 SIM Deal

12-month plan

30GB of data

Unlimited minutes

Unlimited texts

£19 per month
Vodafone – The best for data-lovers
If you are constantly running out of data, Vodafone has one of the best SIM-only contracts for you. The plan offers unlimited 5G data along with unlimited calls and texts. You won't have to worry about data allowances while streaming music, movies or answering emails. It's ideal for being on-the-go when you might not have access to Wi-Fi, for example, when travelling.
Vodafone Global Roaming is also included in the contract with 48 roam-free destinations in Europe. And if you're heading beyond Europe prices to use your allowances in many locations are just £6 per day. The plan also comes with a 3-month trial of Secure Net, which protects your device from harmful viruses and websites. This is ideal for keeping important business information safe.
Vodafone offers a strong all-round contract that covers practically all bases, being only slightly more expensive than most of our selections, it is a very attractive offer.
Recommended Vodafone SIM Deal

12-month SIM-only

Unlimited data

Unlimited minutes

Unlimited texts

£25 per month
BT – A reasonable deal
Our BT selection might not offer the best deal out of the bunch, but it can be a great option thanks to the unlimited BT Wi-Fi provided. If you are looking to spend a similar amount to the other plans, you will receive significantly less data at only 6GB. However, unlimited access to over 5 million BT Wi-fi hotspots could potentially make up for the lack of data.
The plan also includes unlimited calls and texts, which is standard in most SIM-only plans these days. As with most plans you can also use your allowances in the EU, which is great for business. You'll benefit from constant connectivity as your calls, texts and data will all work overseas.
Also, if you are looking for a new broadband or fibre plan for your business, you will receive £10 off your SIM-only plan if you get it through BT. That isn't a bad deal at all.
Recommended BT Business SIM Deal

12-month SIM-only

6GB data

Unlimited minutes

Unlimited texts

£20 per month
*note that all prices exclude VAT