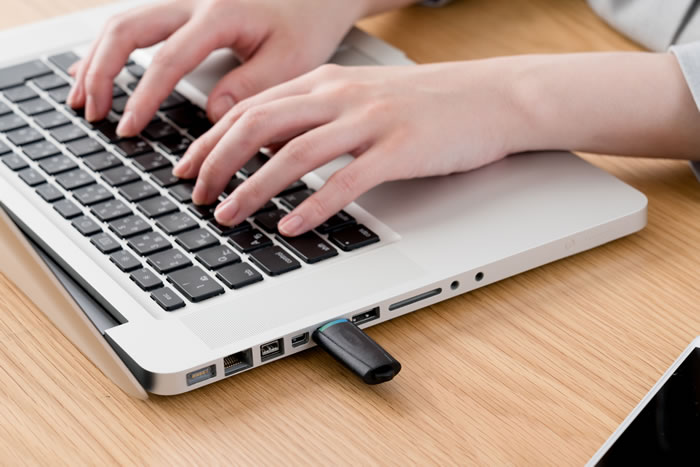 If you're hoping to get your laptop connected to the internet when there's no Wi-Fi available, then a Wi-Fi dongle could be an excellent choice.
These are basically USB sticks that can connect to mobile networks, so if you plug one into your computer (or some other internet-enabled devices with USB ports) then you can get online wherever you are, just as long as there's a 4G or 3G signal – with 5G dongles being rare at the time of writing.
Wi-Fi dongles are also extremely compact, so you can easily carry one around, and as they plug into your device, they don't need their own battery. If you want to get more than one gadget online at once when out and about (or want to connect something that doesn't have a USB port) then take a look at other mobile broadband devices instead, but for just one device a dongle is a smaller, simpler and often cheaper choice.
We've made choosing a dongle easy too, as below we've detailed the best available mobile Wi-Fi dongles.
The best mobile Wi-Fi dongles
At the time of writing there aren't many mobile Wi-Fi dongles offered by networks, with companies tending to prefer to offer battery-powered 4G and 5G routers, but we've listed the available options below, along with a strong choice that you can buy outright from a shop, rather than getting on contract with a network.
Vodafone K5161z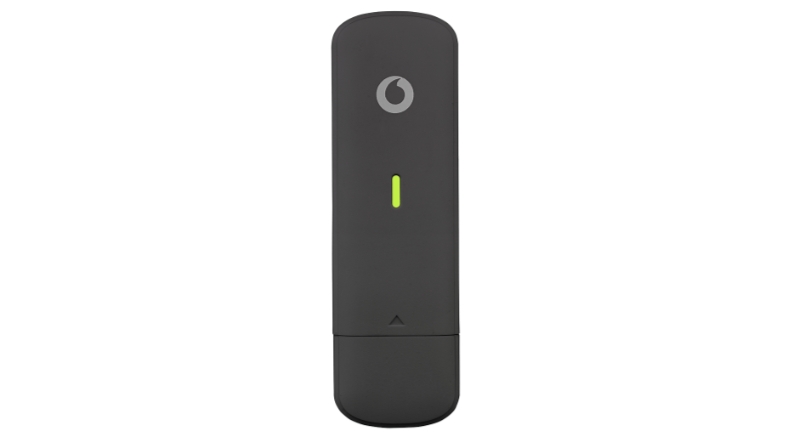 The Vodafone K5161z – also known as the Vodafone 4G Mobile Dongle – is, as the name suggests, sold by Vodafone. In fact it's the only Wi-Fi dongle you can get on Vodafone at the time of writing.
Simply plug it into your laptop and you'll be able to connect to Vodafone's 4G network, which covers most of the UK. It works with both Windows and Mac computers, and it includes a microSD card slot, so you can use it as a portable storage device too (if you put a microSD card in it).
Download speeds top out at 150Mbps, though real-world speeds tend to be lower, and the Vodafone K5161z is light at just 28.2g.
Huawei 4G Dongle 2020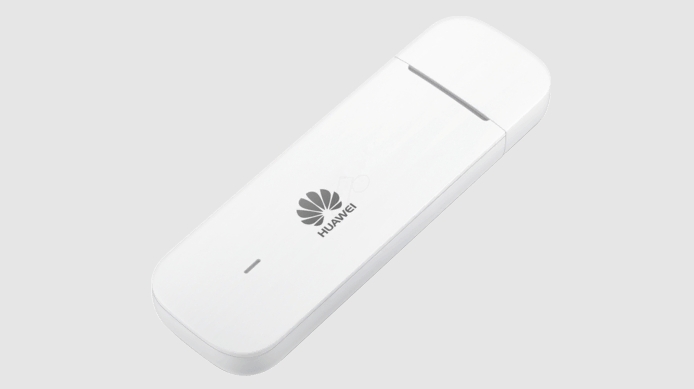 The Huawei 4G Dongle 2020 (also known as the Huawei E3372h) is sold by O2, and it's a similar prospect to the Vodafone K5161, with download speeds of up to 150Mbps and upload speeds of up to 50Mbps.
It weighs 35g and comes with O2's Mobile Broadband Manager to help you manage your data – though on O2 you can completely customise your plan and get up to unlimited data, so if you do that then there won't be much need to manage it.
Alcatel Dongle 4G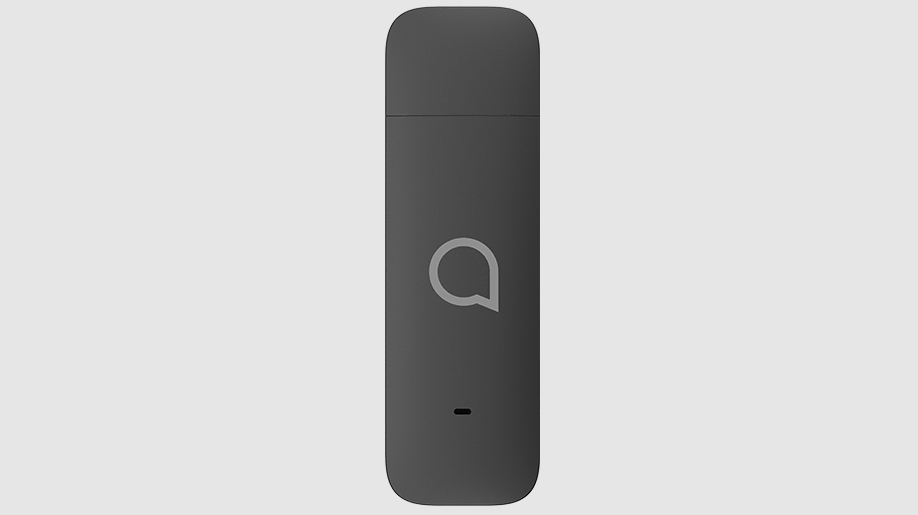 O2 also sells the Alcatel Dongle 4G at the time of writing, which is a very similar device to the above options, just from a different brand.
It offers download speeds of up to 150Mbps, upload speeds of up to 50Mbps, and is small, portable and light at just 88 x 27.4 x 11.45mm and 32g.
You can also fully customise your plan, choosing the duration, the upfront cost, and the amount of data you want.
ZTE MF79U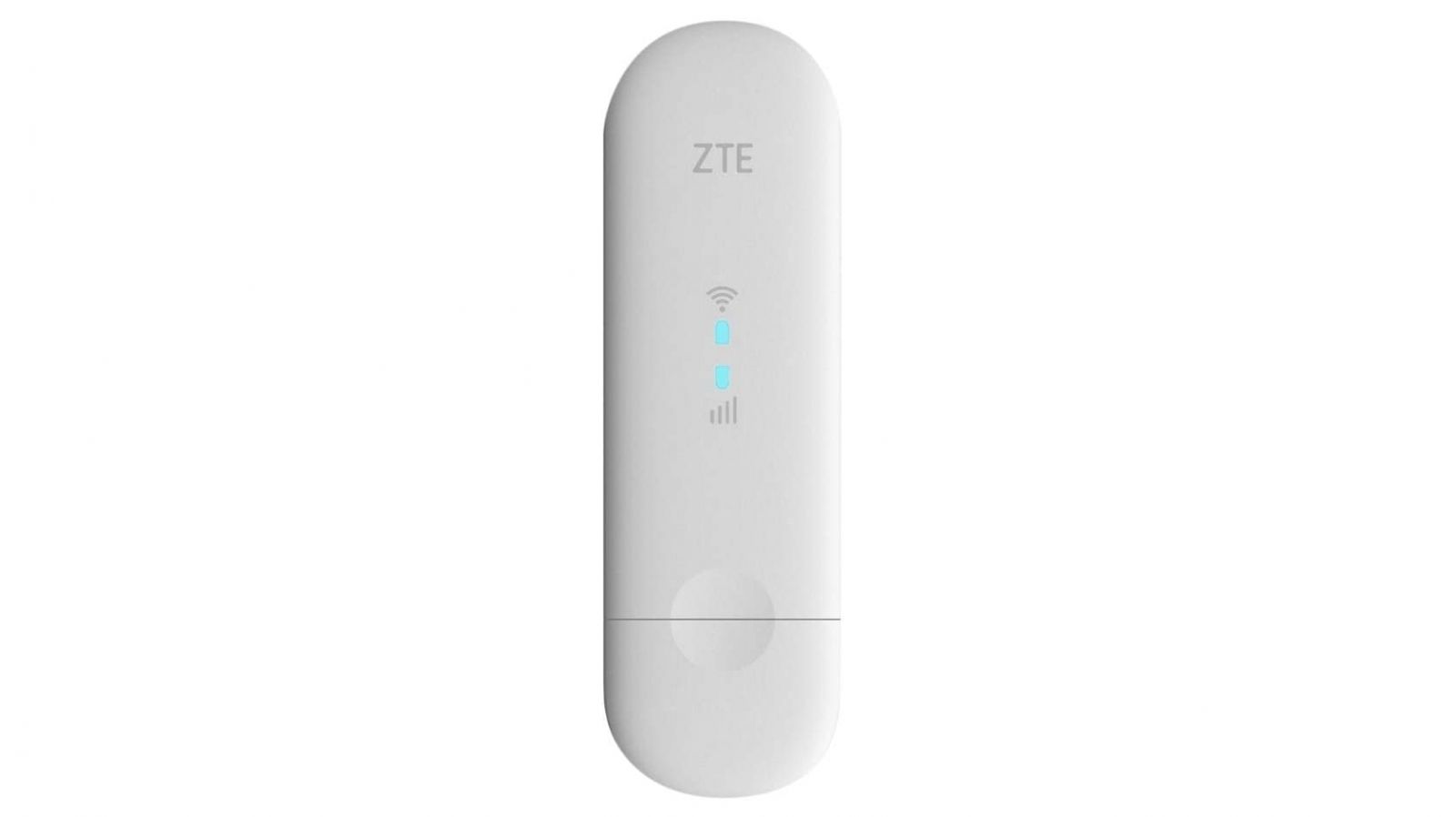 The options above are great if you're happy with the networks they're sold on, but if you want to use a Wi-Fi dongle with another network then you could consider something like the ZTE MF79U, which is sold from Amazon and elsewhere.
It's sold unlocked, so while you have to buy it outright, you can then pair it with a data SIM from any network.
Beyond that, the ZTE MF79U in particular also stands out through not just getting the device it's plugged into online, but also then being able to broadcast a network that up to 10 devices can connect to wirelessly, so it does the job of both a dongle and a mobile broadband router.
Plus, it even has two TS9 connectors for attaching external antennas to boost the signal.
As with its rivals, this is a 4G device with maximum download speeds of 150Mbps, so it's competitive there too. However, if you don't need the ability to wirelessly broadcast a network then there are cheaper options.
FAQs
Are there any 5G dongles?
At the time of writing, 5G dongles aren't widely available. However, 4G ones are typically fast enough for most needs, and we'd expect 5G options to emerge over time.
Should I get a dongle or a mobile broadband router?
That depends on how many devices you want to get online when away from Wi-Fi and on whether your devices have a USB port. If you just want to get a laptop or similar online, then a Wi-Fi dongle is the best choice, but if you want to get multiple gadgets online at once or they lack USB ports, then a mobile broadband router would be a better option.
Can I get unlimited data with a Wi-Fi dongle?
Yes, O2 and Vodafone both offer plans with unlimited data for the dongles they sell. Alternatively, you could buy an unlocked dongle SIM-free and pair it with an unlimited data SIM plan from a network of your choice.
Which networks sell Wi-Fi dongles?
At the time of writing, only Vodafone and O2 sell Wi-Fi dongles – though you could always buy an unlocked one from a store and then put another network's SIM card in it.