Updated : 15th April, 2015
While 4G was initially something found only in expensive high-end phones it's now trickled down to more affordable handsets, to the point where it's now possible to get a 4G phone for under £100.
In fact most new smartphones come with 4G, even those at the lower end of the market. Some of the more affordable 4G phones are a little lacking in other areas, but not all of them. It's entirely possible to get a great 4G handset at a budget price and the following are among the best affordable 4G phones around.
EE Kestrel (£99) – Super Cheap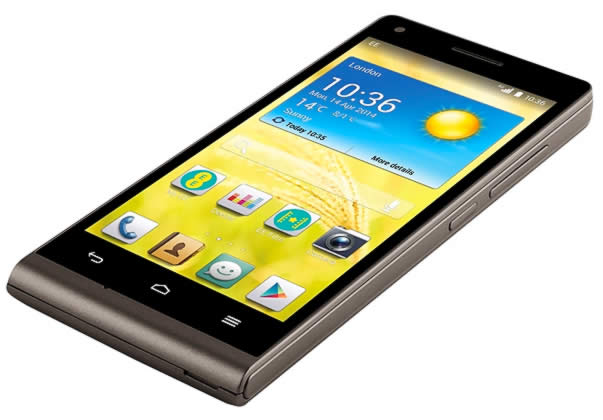 At £99 the EE Kestrel is the cheapest phone on this list and it's amazing that you can even get 4G for that price. Not so long ago you wouldn't have been able to get any kind of smartphone for that sort of money.
4G for under £100 is definitely its main selling point but it's a solid performer in other areas too. For example it has a reasonably large 4.5 inch 540 x 960 display and even manages to pack in a 1.2GHz quad-core Snapdragon 400 processor and 1GB of RAM, so it's just as powerful as phones that cost twice as much.
It even has 8GB of storage, a microSD card slot and a 5 megapixel camera, which isn't bad for the money. It looks cheap and the screen isn't the sharpest around but you'll be hard pushed to do better without spending a lot more.
Moto G with 4G (£160) – Amazingly Affordable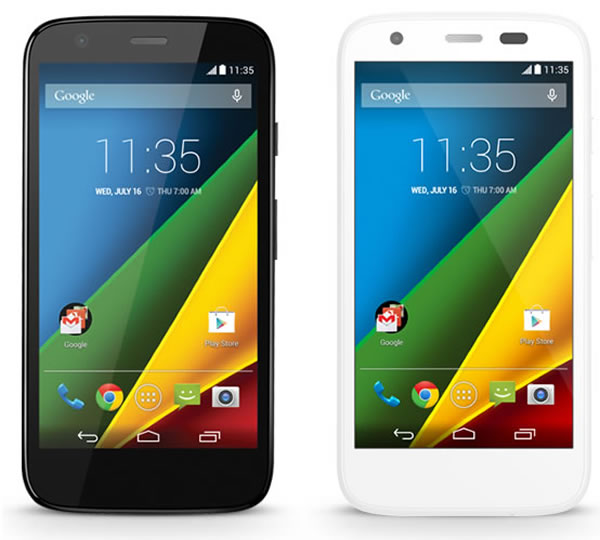 We're big fans of the Moto G With 4G (2015), in fact it's one of the best phones that Motorola has made in years. Not only do you get 4G connectivity for just around £160, but you also get a crisp 720 x 1280 5.0-inch display, a 1.2GHz quad-core Snapdragon 400 processor, 1GB of RAM, 16GB of storage and a microSD card slot. The camera is decent too, thanks to an 8 megapixel sensor and the build is plastic but it looks surprisingly good and feels well made. It's a great all-rounder and one of the cheapest ways to get on the 4G ship. It's not a huge improvement on the original Moto G with 4G, but it also doesn't cost much more.
Sony Xperia E3 (~£110) – Looking Good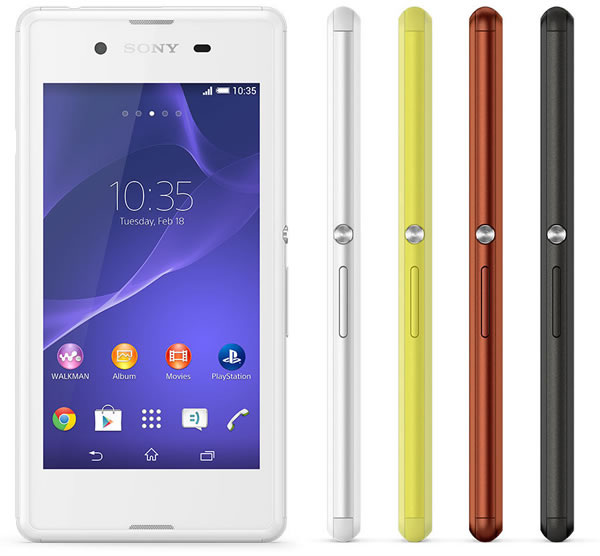 Sony knows how to build a good looking phone and the Xperia E3 is proof of that. Sure it isn't built from premium materials like the Sony Xperia Z3, instead it has a plastic body. But it has the same OmniBalance design, the same distinctive metal home button and a fairly slim 8.5mm thick build. As well as good looks the Xperia E3 is a reasonably well specced phone, with a 4.5 inch 480 x 854 display, a 1.2GHz quad-core Snapdragon 400 processor and 1GB of RAM, while the 5 megapixel camera on the back is packed full of features and modes, such as Timeshift burst and AR Effect. Add in a microSD card slot, solid battery life and of course 4G and the Sony Xperia E3 is a phone that won't let you down.
Samsung Galaxy A3 (~£200) – Super Stylish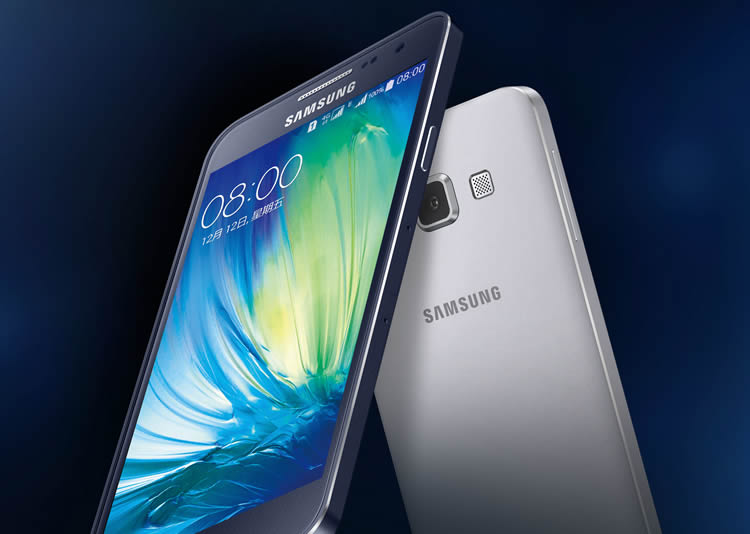 The Sony Xperia E3 looks good, but with its slim 6.9mm thick metal body the Samsung Galaxy A3 looks even better. It's also just as powerful, as it has a 1.2GHz quad-core Snapdragon 410 processor and 1GB of RAM, along with a 4.5-inch 540 x 960 Super AMOLED display, for bright and vibrant visuals and of course the phone supports 4G. Its camera even trumps the Xperia E3, as it has an 8 megapixel lens on the back and a 5 megapixel one on the front, while a microSD card slot and NFC support are nice extras, though it's inevitably a fair bit more expensive than its Sony rival.https://shop.4g.co.uk/htc/htc-desire-620/standard/
HTC Desire 620 (£260) – Camera King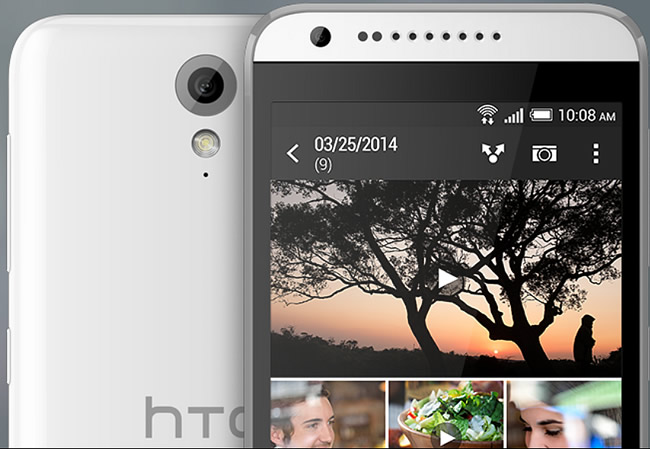 At around £260 the HTC Desire 620 is more of a mid-range phone than an entry level one, though it still only has a 1.2GHz quad-core Snapdragon 410 processor and 1GB of RAM. But it makes up for all that with its large and high resolution 5.0-inch 720 x 1280 display and an 8 megapixel camera which can take high quality photos, especially if you make use of HTC's Zoe software. It also benefits from other HTC features, such as dual front-facing BoomSound speakers, BlinkFeed and HTC's attractive Sense interface, which delivers slick performance despite the modest specs. Plus there's an impressive 5 megapixel snapper on the front for selfies. It might be lacking in some areas but for photography, media and music fans the HTC Desire 620 is a real winner and with 4G you'll be able to stream your tunes and share your photos without a hitch.
Nokia Lumia 735 (~£180) – Selfie-Centric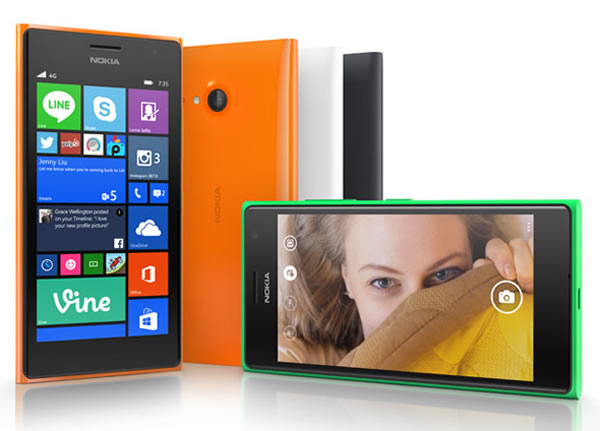 With a 5 megapixel wide-angle front-facing camera the Nokia Lumia 735 is all about the selfie and because it's got 4G you'll be able to upload and share your posed pictures faster than ever. But there's more to it than that. It also has an above average for the price 6.7 megapixel rear snapper, a 1.2GHz quad-core Snapdragon 400 processor and 1GB of RAM.
And there's more. The Nokia Lumia 735 has a 4.7 inch 720 x 1280 display with a pixel density of 312 pixels per inch, so it's a surprisingly large and high resolution screen for a £180 phone. And it's a screen which you can use to enjoy Microsoft's Windows Phone 8.1, which now includes Cortana in the UK.
Google Nexus 5 (~£299) – Big Specs, Budget Price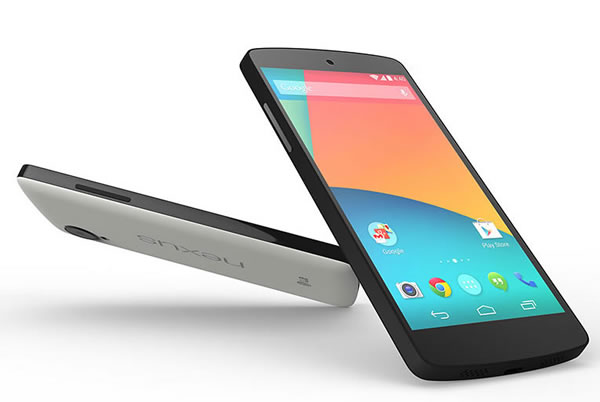 At around £299 the Google Nexus 5 isn't super cheap, in fact it's the most expensive phone in this list, but it's still affordable and it's well worth the money, because it packs in flagship specs at around £100 less then similarly equipped phones.
Specifically it has a 4.95 inch 1080 x 1920 screen with a pixel density of 445 pixels per inch, a 2.3GHz quad-core Snapdragon 800 processor, 2GB of RAM, up to 32GB of storage and an 8 megapixel camera.
So it's an exceedingly well equipped smartphone. There are a couple of concessions to affordability, as it's not the most stylish phone around and there's no microSD card slot, but those are small prices to pay when you're getting flagship specs and 4G for £299.
If you want one though you should grab it soon, because while some stores are still selling the handset it's been discontinued by Google.
OnePlus One (£229) – Big and Powerful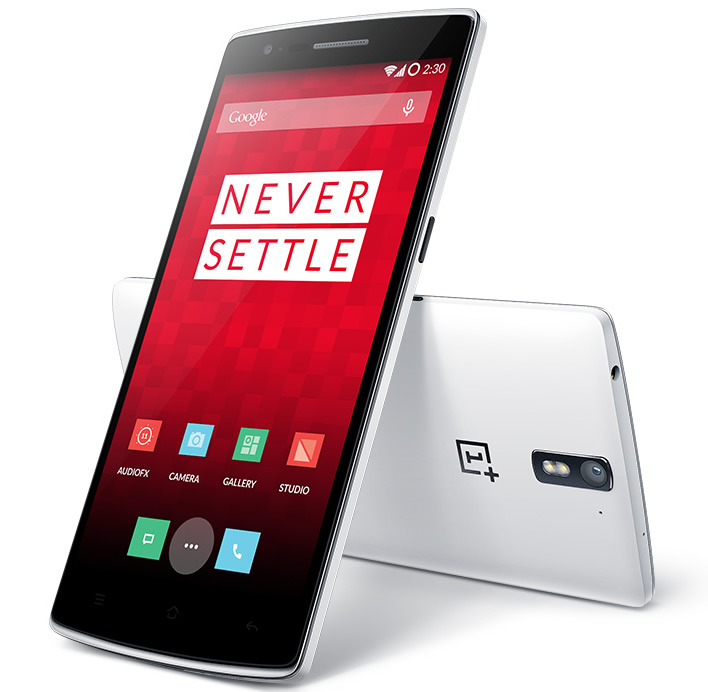 The OnePlus One may not exactly be cheap at £229 but it is one of the best value phones around, because while it has a mid-range price tag it packs high end specs, including a 5.5-inch 1080 x 1920 display with a pixel density of 401 pixels per inch, a 2.5GHz quad-core Snapdragon 801 processor and 3GB of RAM.
The OnePlus One also features a 13 megapixel camera and comes with 4G LTE and a fairly stylish, if plain build.
OnePlus has promised to update the phone to Android 5.0 Lollipop before long so it will stay up to date and with NFC on board its future proofed for contactless payments too.
Better phones have come out since, but they all cost at least £100 more, so if you want a top tier 4G smartphone without breaking the bank this is the one to go for, as it even outclasses the Nexus 5.
Our Conclusion
While the EE Kestrel is temptingly affordable we'd advise you to spend a little extra if you have the money. The HTC Desire 620 is great if you're heavily into photography or music but for most people an affordable all-rounder like the Motorola Moto G with 4G (2015), Nokia Lumia 735, Samsung Galaxy A3 or Sony Xperia E3 would probably be a better choice. The OnePlus One is the best of all these phones, closely followed by the Google Nexus 5, but alongside the HTC Desire 620 they're also the most expensive. If you want a flagship then you won't regret it and you'll save some money over buying an HTC, Samsung or Sony one but they're still not quite as affordable as the other handsets on the list.