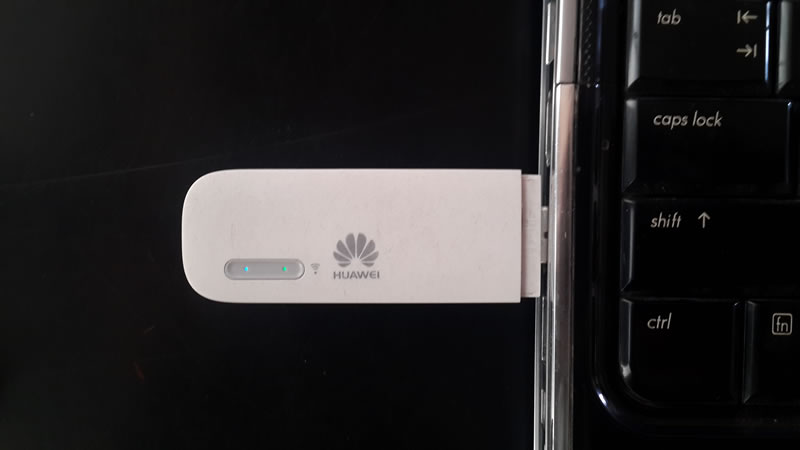 Mobile broadband is a term for devices that let you get your gadgets online when there's no Wi-Fi available. Most commonly these are battery-powered routers that broadcast a 4G or 5G signal, but there are also dongles that can be plugged directly into the device you want to get online.
In any case, the majority of mobile broadband devices are 4G at the time of writing, but we're also starting to see some 5G ones. Below we'll look at the sorts of speeds you can expect from both.
How fast is 4G mobile broadband?
The speed of 4G mobile broadband will depend on a number of factors, including the mobile broadband device you're using, the mobile network it's connected to, and what the signal and coverage is like where you are.
However, to keep things simple we'll focus on average and maximum speeds here.
In terms of maximum, the Netgear Nighthawk M2 offered by EE claims download speeds of up to 2Gbps and upload speeds of up to 150Mbps.
The former in particular is far higher than most rival mobile broadband devices, such as the Vodafone R219 and the Huawei E5573bs-322 (both of which have maximum download and upload speeds of 150Mbps and 50Mbps respectively), or even the Huawei 4G Plus MiFi and Huawei 4G Wi-Fi 2 (both of which have max download speeds of 300Mbps – though these do match the Nighthawk M2 for uploads).
The closest 4G rival to the M2 in fact that's available direct from a mobile network at the time of writing is the Netgear Nighthawk M1, which is available on O2 and tops out at 1Gbps.
However, in practice you're not likely to get anywhere near the maximum speed offered by any of these devices. Rather, you'll be limited by the networks, which on 4G tend to top out at more like 90Mbps (that being the most EE advertises on its 4G network), and even then, average speeds will likely be a lot lower.
While there's not much data on average mobile broadband speeds, for smartphones the average 4G download speed - according to Opensignal data from April 2020 - is 35.9Mbps on EE, 22.4Mbps on Three, 25.4Mbps on Vodafone, and 18.0Mbps on O2.
So that's a long way short of the maximum speeds, but should still be plenty for most requirements.
How fast is 5G mobile broadband?
At the time of writing there aren't many 5G mobile broadband options, with the main one being the HTC 5G Hub, a device with download speeds of up to 2.63Gbps, and upload speeds of up to 287Mbps.
As with 4G mobile broadband devices though, real world speeds are likely to be lower, and will be limited by your network.
With 5G you'll typically be getting speeds in the region of 150-250Mbps at the time of writing, but that's already far, far higher than typical 4G speeds, and peak real world speeds can potentially exceed 1Gbps, so if you want mobile broadband that can rival or exceed your home internet (more on which below) then 5G is the way to go – though you will of course be limited by 5G coverage.
That's nowhere near as widespread as 4G coverage, and if you're somewhere that only has 4G then you'll be limited to 4G speeds.
What about latency?
Latency is a measure of how long a network takes to respond to a request and it can affect the perception of speed, as well as making a big difference in things like online games.
It's measured in milliseconds (ms) and on 4G mobile broadband you can expect it to average in the region of 36.0-48.3ms (depending on network, and according to April 2020 data from Opensignal), while on 5G it tends to average around 21-26ms (according to late 2019 data from Ookla).
In future, latency on 5G mobile broadband could potentially drop as low as 1ms, but even now it's around half that of 4G.
How do they compare to Wi-Fi?
In terms of home and office Wi-Fi you'll generally find that 4G mobile broadband is slower, while 5G mobile broadband can rival or beat it. For example, according to an Ofcom report from May 2020, the average speed of UK home broadband (across all connection types) is 64Mbps, which is faster than the average speeds of 4G mobile broadband but slower than the average of 5G mobile broadband (at least in areas where 5G is available).
Some home broadband connections are over 300Mbps, which would also be above the 5G average, but these are rare, and at the low end, ADSL1 and ADSL2 connections are well below even 4G speeds.
Of course, comparing to home broadband isn't entirely fair anyway – after all, 4G and 5G mobile broadband is designed for when you're out and about, so it's an alternative to either no connection or public Wi-Fi, which is typically slower than the internet people have in their homes.
There's not much data on exact speeds, and it will vary a lot, but if you've used public Wi-Fi you're probably familiar with how slow it can sometimes be, not to mention often having usage limits, high charges, and frustrating registration pages, all of which you can avoid with mobile broadband.
FAQs
What mobile broadband device is the fastest?
The fastest mobile broadband device available directly on a UK network at the time of writing is the HTC 5G Hub. For 4G, consider the Netgear Nighthawk M2.
What's the fastest speed I can expect from mobile broadband?
In theory the fastest devices can reach or exceed speeds of 2Gbps, but in practice peak speeds are likely to be more in the ballpark of 100Mbps on 4G, and 1Gbps on 5G, though this too will vary based on device, network, and coverage.
Is mobile broadband as fast as Wi-Fi?
Mobile broadband can potentially be even faster than Wi-Fi, but generally only when using 5G. 4G mobile broadband will be slower than most home internet connections, but potentially not by much.