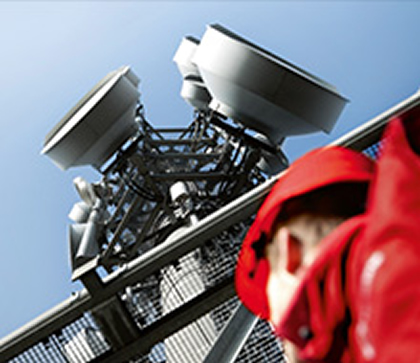 Despite being close to Belfast, Newtownabbey has so far had no 4G from Vodafone, but that's about to change as the mobile network started upgrading its infrastructure in the area this week.
That's according to the Newtownabbey Times, which was told in a statement by a Vodafone spokesperson that: "The arrival of Vodafone 4G in Newtownabbey means customers with compatible devices and bundles will be able to connect to the internet more quickly, more reliably and in more places than ever before.
"4G services will also help businesses improve productivity by enabling employees to work where they want to, when they want to."
Newtownabbey is the latest in a long line of places which Vodafone has brought 4G to, with the network also recently upgrading infrastructure in Tamworth and Westbury. These upgrades allow people to work and stay entertained and in touch wherever they are, with speedy downloads, seamless music and video streaming and the ability to quickly share work files.
The network has brought 4G to 672 larger towns, cities and districts in all, as well as thousands of smaller communities across the UK and it aims to bring 4G, 3G and 2G to 98% of the population ultimately.
An investment of around £2 billion over 2014 and 2015 has helped it along, but Vodafone still lags behind EE, which already has 4G coverage in Newtownabbey along with many other places. O2 also has 4G in the area, leaving just Three without.
However, the numerical network is planning improvement works in Newtownabbey on the 2nd of November, so it's very possible 4G will arrive then.